Summer time usually brings to mind vacations, sizzling temperatures and little to no sports to watch. (X-games don't count kids.) Therefore, it's up to Hollywood to fill the void every weekend, with the year's biggest movie offerings and a few to watch for, that might be under the radar a bit.
Let's break it down, month by month, with part one of the GuysGirl Guide to Summer Movies in 2013!
 Iron Man 3
(Robert Downey Jr., Gwyneth Paltrow, Don Cheadle, Ben Kingsley)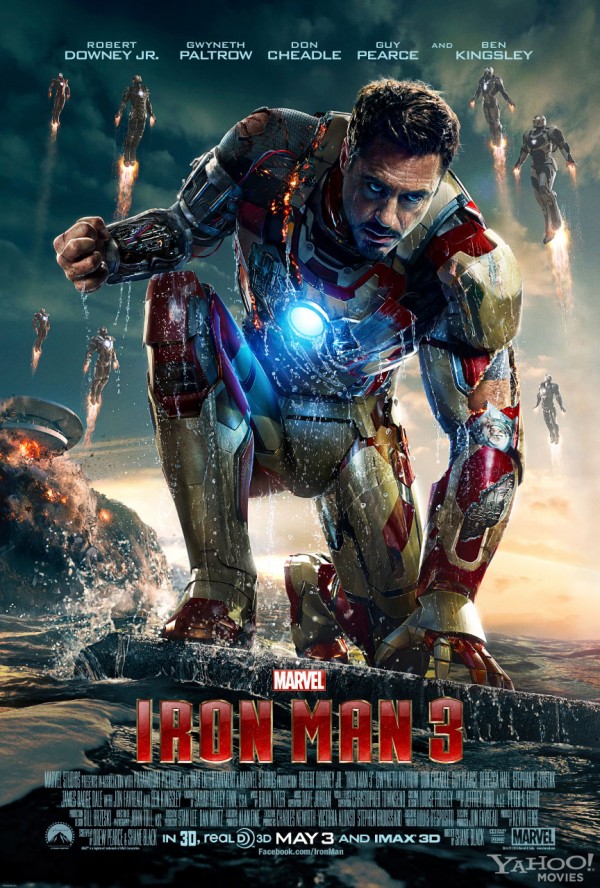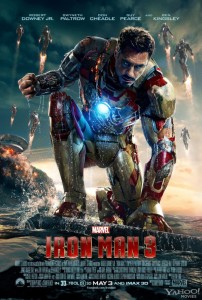 + Iron Man's biggest villain from the comics, The Mandarin (Sir Ben Kingsley), finally makes an appearance!
+ Picks up after events of Avengers and sets up "Phase Two" of the next Marvel Avengers films.
+ Why aren't you watching this right now?
The Great Gatsby
(Leonardo DiCaprio, Carrie Mulligan, Toby Macguire)

+ F. Scott Fitzgerald's novel adaptation directed by Baz Luhrmann (Moulin Rouge, Romeo & Juliet). If this movie is half as good as the trailer looks, we're in for a treat.
+ Expect interesting visuals, thumping  jazz/hip hop/pop soundtrack produced by Jay-Z.
– Was delayed from 2012 but hopefully to polish the final product. Maybe for 3D.
Star Trek : Into Darkness
(Benedict Cumberbatch, Chris Pine, Zoe Saldana, Zachary Quinto)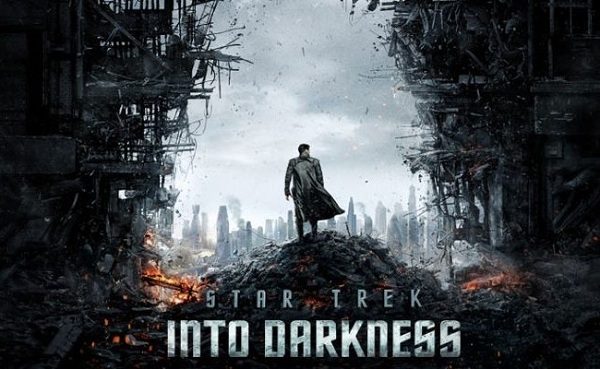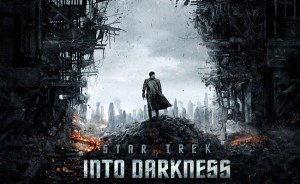 – JJ Abrams' first Star Trek film (2009) balanced expectations of diehard Trekkies and brought new fans to the franchise.
– Benedict Cumberbatch (BBC's "Sherlock Holmes") is a great addition to the cast.
– Damon "Prometheus" Lindelof's  name on the script is the only concern. Still looks to be one of the best this summer.
Fast and Furious 6
(Dwayne Johnson, Vin Diesel, Paul Walker, Michelle Rodriguez)

+ Fun, straight up, action.  Tanks, bullets, babes and a car exploding out of a plane. The trailer gives me a rush. Every. Single. Time.
+ Plot? What's that? Just know that you don't have to see the previous 5. I'd suggest Fast 5 for the Rock's entrance in the series and what really set the bar for the action in this installment.
+ Expanded roster includes Michelle Rodriguez, back from the dead, after her character bit it in the 4th film.
+ Should make a jillion dollars and spawn 20 sequels. FF7 was already given approval before this film hit theaters.
The Hangover Part III
(Bradley Cooper, Zach Galifanakis, John Goodman, Ed Helms)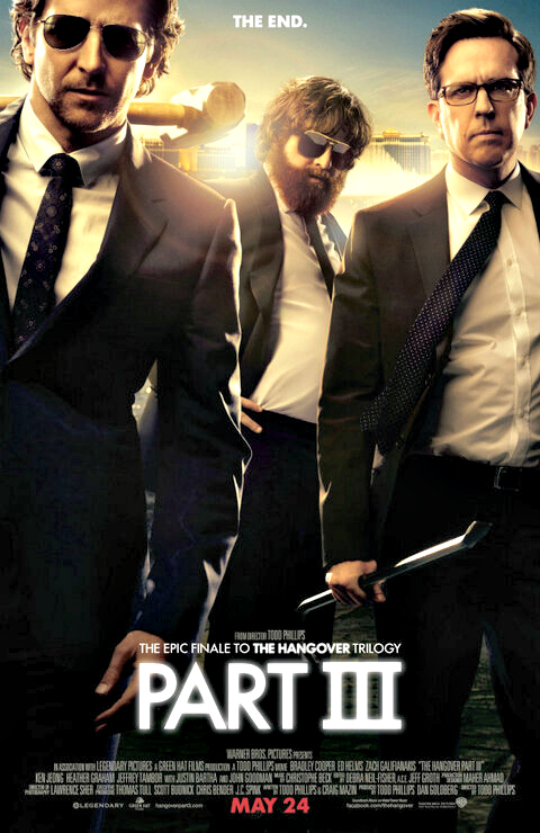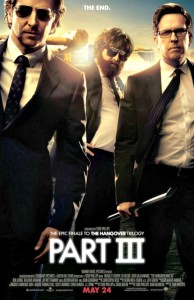 + The Wolfpack returns to Las Vegas
– Haven't we seen this before?
– Hopefully has some fresh laughs and ends the series on a high note.
Epic
(Voices of Amanda Seyfriend, Beyonce, Colin Farrell, Azia Ansari)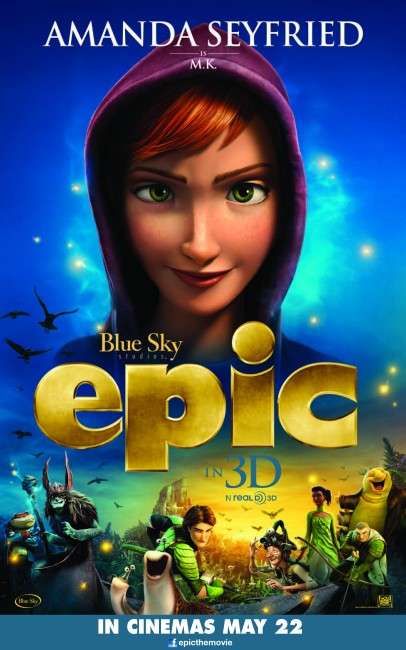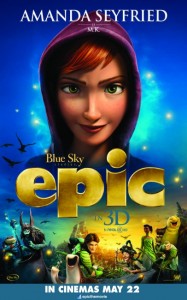 + Something for the family.  A human befriends a smaller, hidden colony of people in the forest.
+ Remember Ferngully? Let's make that with CGI! In 3D!!!
+ Avatar already did this? No matter. If you have kids, your chance of seeing this is 100%.
After Earth
(Will Smith, Jaden Smith)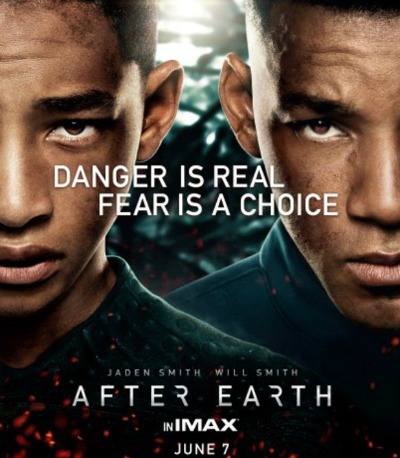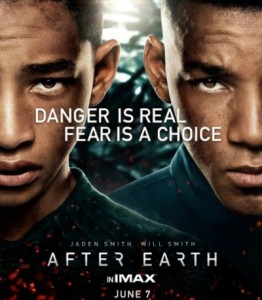 + Will Smith in a summer, sci-fi action flick!!!!!
+ Humans on an uninhabitable Earth and everything is trying to kill them.
+ Not totally original concept, but the trailer looked great until one name popped up on the screen…
– M. Night directed this? Only twist better be that it's a good movie.
Now You See Me
(Morgan Freeman, Mark Ruffalo, Jesse Eisenberg, Michael Caine)
+ A group of illusionists performs heists, and give the money to their audiences, Robin Hood style.
+ Looks like Oceans Eleven meets The Prestige
+ With a cast and premise like this, could conjure up some box office magic. (Yeah, I said it.)
The Purge                 
(Lena Heady, Ethan Hawke)
+ One night of crime, with no rescue services or outside help at all.  From Paranormal Activity producer
+ Trailer starts off with interesting concept, then takes a frustrating turn. Still might be worth checking out.
Honorable Mentions
Aftershock 
(Eli Roth, Andrea Osvart)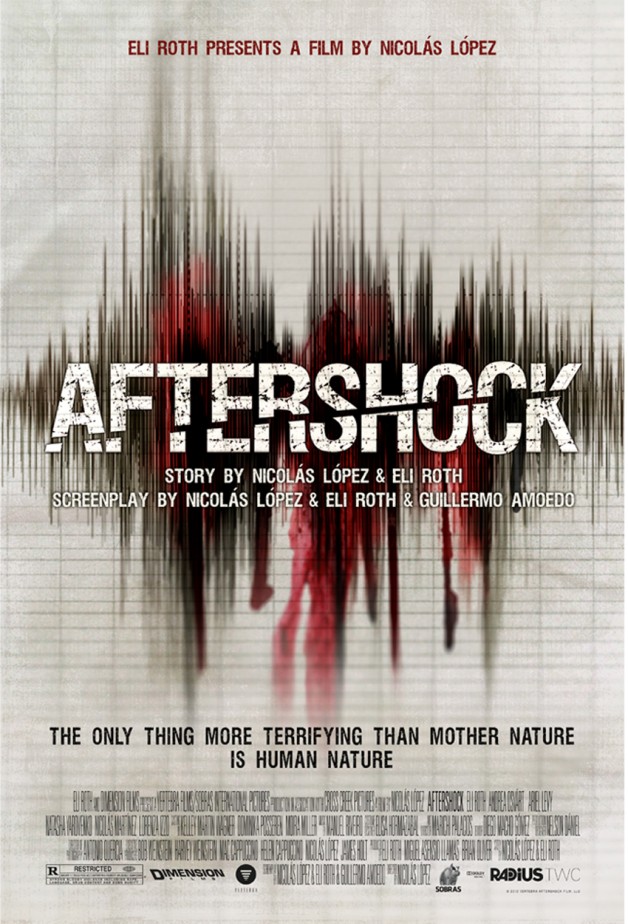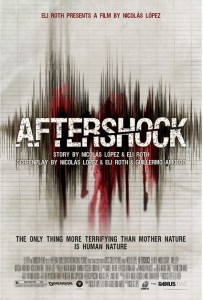 + A group of tourists are trapped in an underground, Chilean nightclub after an earthquake. The fight to get out alive leads to gruesome death and scares.
+ Eli Roth (Hostile) writes, produces and stars in this tourist, horror project.
+ The other people look more dangerous than anything in the environment.
Kings of Summer
(Nick Offerman, Moises Arias, Allison Brie)
+ Three kids spend the summer building their own house and trying to find independence.
+ A summer film about…well…kids enjoying the summer.
+ Nostalgic, fun vibe of The Sandlot and last year's Moonlight Kingdom.
The summer movie season looks like it's off to a great start and that's only the month of May! I see a lot of matinees in my future. Keep it here on Guys Girl as we take a look at the June releases next time.