The approach of the Super Bowl means that baseball season and Spring Training is just around the corner. And one of the best parts of an upcoming season is outfitting your closet with some new team gear.
Besides the All Star Game and postseason push, Spring Training is the most exciting time of the year for fans of America's past-time. It's also the time of year when you start getting your Spring Training schedule set in stone. One of the aspects that's usually forgotten in the midst of planning hotels and games is getting the new gear to rock while seeing your favorite players.
One of my favorite companies for years has been a retailer called Majestic Athletic. They don't have a traditional brick-and-mortar store, if you look on the tags of the gear you already own, you probably own one of their shirts.
As a female fan, the reason why I've loved them for quite some time is because they were one of the first companies to make form-fitting and affordable baseball shirts that were in my team's colors. So while you'll have the Victoria's Secret of the world that will try to blind you with their baseball gear, companies like Majestic have been making the gear you'll actually wear for years to come.
While we won't show you the any Spring Training selections for baseball pants (whoever invented baseball pants, bless you) but we do have a lot of great options to outfit your closet when you're ready to hit the road to catch a game.
The perfect game day shirt seems to be an endless quest for female fans. We like a lot of options but don't want to spend an arm and a leg. Which is why this simple, cute, extremely affordable shirt is one to add to your wardrobe lineup.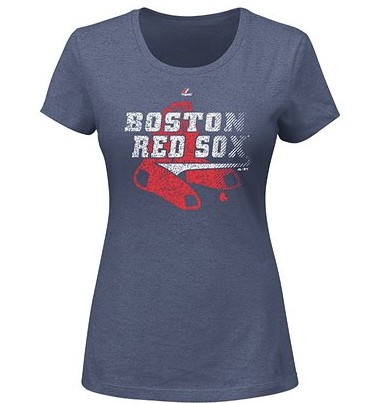 Women's Short Sleeve Take That Deep Crew Neck Tee – Boston Red Sox
File this under the PERFECT shirt for spring training, a regular season game, at the gym or where ever your little heart desires. This shirt is affordable at only $26, fits in the right areas (read: boobs) with a flowy bottom that allows for you to have a few beers without looking like you're three months pregnant.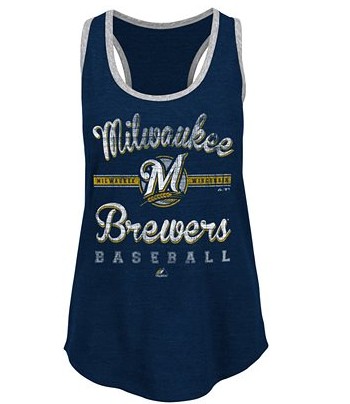 Women's Deep Scoop Neck Tank – Milwaukee Brewers
Because there are still people out there who prefer to buy personalized baseball jerseys (why?) I suggest buying a jersey with a custom name vs. a player's name. If you have to ask, you've never been burned by a jersey purchase only to have said player traded away or hurt and out for the season.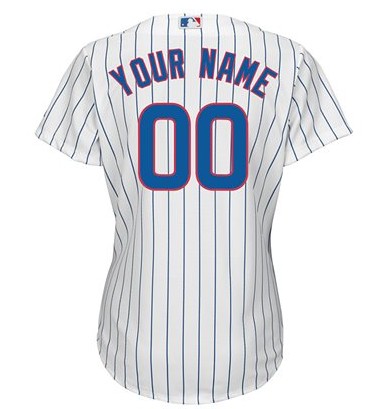 Women's Cool Base® Personalized Home Jersey – Chicago Cubs
But if you actually like the style of baseball jerseys, grab a t-shirt with your favorite player's name on it and you'll only have to spend $32 instead of close to $100 for a real jersey.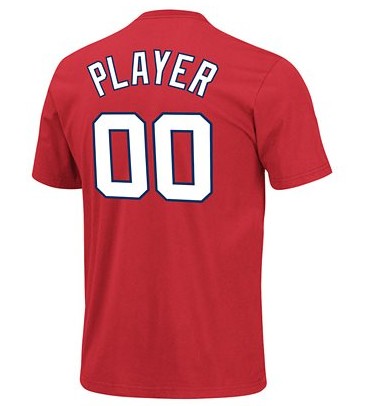 Men's Generic Short Sleeve Wordmark Crew Neck Tee – Washington Nationals
Perfect for those early spring months when the weather can be 75 degrees one day and 55 degrees the next.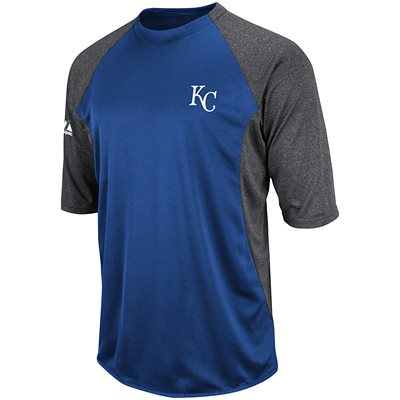 Men's 3/4 Sleeve Featherweight Fleece – Kansas City Royals
I may be in the minority here, but I prefer jackets with zippers over a traditional hoodie. Which is why this jacket (available in many team colors) is a damn near perfect option for varying Spring Training weather.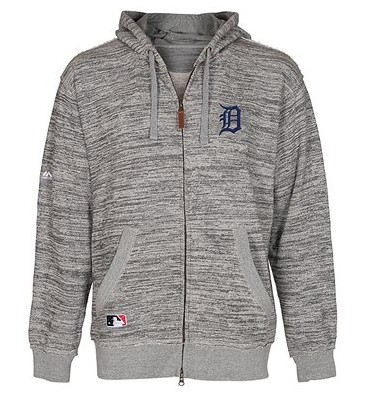 Men's Long Sleeve Clubhouse Full-Zip Fleece – Detroit Tigers
And for you freaks who enjoy a regular hoodie (kidding…slightly) this is a great option you can rock almost everywhere.
Forged Tradition Hooded Fleece – Pittsburgh Pirates
Featured image via We Heart It