Yes. You read that headline correctly. Turns out, there's an entire book dedicated to mixing drinks using semen.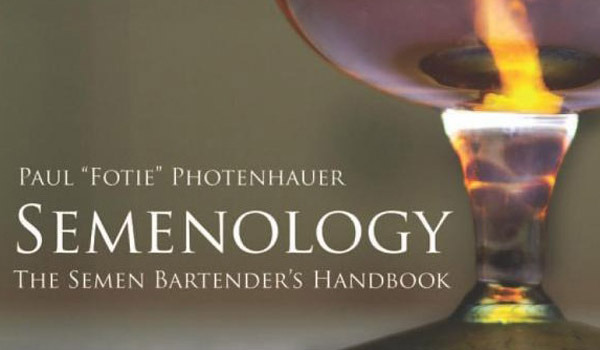 Semenology: The Semen Bartender's Handbook that's currently available on Amazon, teaches you how to mix cocktails with male excrements like it's a part of everyday life. The book's description reads:
"This is the ultimate handbook for mixologists looking for ingredients that go beyond exotic fruit juices and rare spirits. Driven by a commitment and passion for the freshly harvested ingredient, Semenology pushes the limits of classic bartending. Semen is often freshly available behind most bar counters and adds a personal touch to any cocktail. The connoisseur will appreciate learning how to mix selected spirits to enhance the delicate flavors of semen. The book provides useful tips that cover every detail of Semenology, from mixing and presentation to harvesting and storage advice."
"Enhance the delicate flavors of semen"? Seems like this would only work in drinks with tequila. Amiright?
Would you try a drink with semen in it? Honestly, I think I would give-it-a-go just to experience it.
But it would certainly give a whole new meaning to the word "cocktail".