Sequels have become common and get released pretty fast and furious. (Couldn't help it).
Not every movie cranks out installments like the Fast Franchise  as some takes years to foster and many never happen.
Here are a few newly announced and long anticipated sequels on the way.
Anchorman: The Legend Continues
After much back and forth between Paramount Pictures and the team of Will Ferrell and Adam McKay, our favorite news team is back, and now with a full trailer.
Finally, the most quoted movie of all time is getting a sequel, Anchorman: The Legend Continues.
Ron Burgundy's crew slides into the 80s and theaters, December 20th.
Stay classy, internet.
300: Rise of an Empire
Zack Snyder, director of the first 300 movie, is busy getting ready for a follow-up to his latest comic book epic, Man of Steel. Warner Bros quickly green-lit another Superman film after the opening weekend of the reboot. Snyder is also finding time to produce and write the 300 sequel.
Xerxe's Persian Army continues their march through Greece and admiral Themistocles is forced to unite Athens and Sparta to defend their home.
More slow-motion fights, Spartan kicks and cross fit abs in theaters March 2014.
Dumb and Dumber To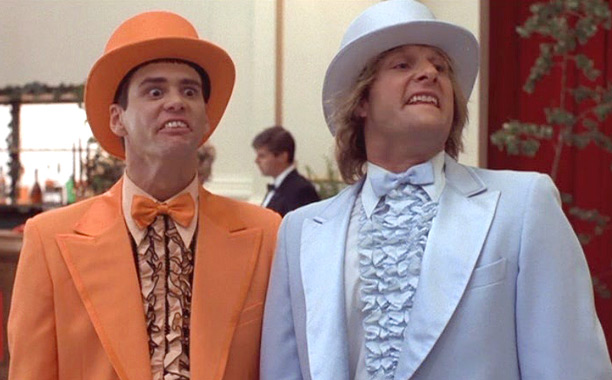 Yup. You read that right. It's the official sequel from the makers of the original Farrelly Brothers 1994 comedy.
Lloyd (Jim Carrey) and Harry (Jeff Daniels) will return in the summer 2014, according to an official announcement on the Nerdist podcast with Chris Hardwick.
And, if you think we spelled "To" wrong, well, that would be…dum.