As the summer movie season rolls along, it seems to get more interesting. Let's take a look at July's releases in the Guys Girl Summer Movie Preview…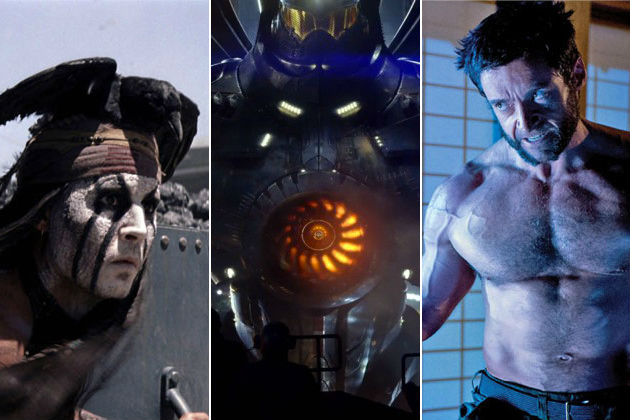 The Lone Ranger
(Armie Hammer, Johnny Depp)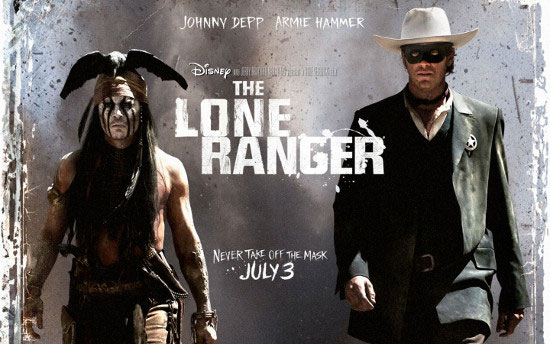 + New take on Lone Ranger's origin told by his partner, Tonto
+ Johnny Depp and Gore Verbinski reunited (team that brought us Pirates of the Caribbean)
– Johnny Depp and Gore Verbinski reunited (team that brought us Pirates of the Caribbean 2 and 3)
Despicable Me 2
(Voices of Steve Carrell, Kristen Wiig, Miranda Cosgrove, Russell Brand, Ken Jeong)
+ Gru uses his former villainy expertise to help stop a new bad guy
+ Has potential to be great in 3-D. First film was one of the best to use it.
+ The Minions
Pacific Rim
(Charlie Hunnam, Idris Elba, Charlie Day, Ron Perlman)
+ Humans control giant robots to fight Godzilla type creatures!
+ Guillermo Del Toro is a master with strange creature design (Pan's Labryinth, Hellboy, Blade 2)
+ Looks to be the biggest special effects film of the summer without a superhero
Grown Ups 2
(Adam Sandler, Kevin James, Chris Rock, David Spade)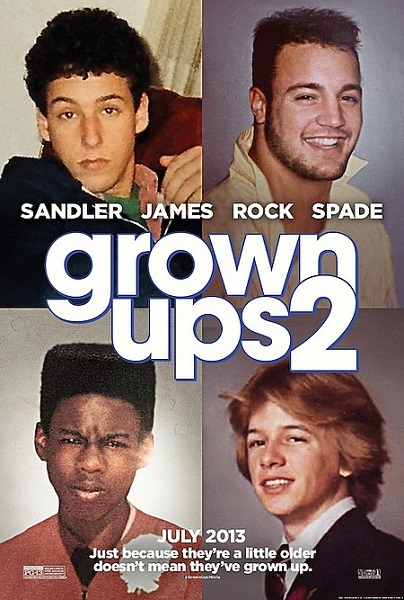 + Grownups have moved back to their hometown for more SNL style hijinks
+ First film was one of the funniest in recent memory for all 4 of these guys
– Could be more of the same jokes;
Red 2
(Bruce Willis, Helen Mirren, Anthony Hopkins, John Malkovich, Mary-Louise Parker, Catherine Zeta-Jones)
+ Bruce Willis and crew of retired hitmen are tracking a nuke. And out of retirement. Again.
+ Looks to have same balance of action and humor of previous film
+ Byung-hun Lee aka "Storm Shadow" from GI Joe movies
– No Morgan Freeman
R.I.P.D.
(Ryan Reynolds, Jeff Bridges, Mary-Louise Parker, Kevin Bacon)
+ Based on a graphic novel about undead police arresting the dead????
+ Has a Men In Black vibe, but with Green Lantern and Rooster Cogburn
– Has a Men In Black vibe; might be written off as a clone
– Plot might be too strange
Turbo
(Voices of Ryan Reynolds, Paul Giamattia, Maya Rudolph, Samuel L. Jackson)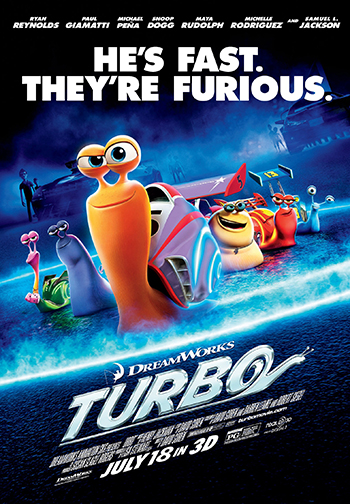 + A snail wants nothing more than to go fast and gets his dream to participate in the Indy 500
+ Cars meets Ricky Bobby
+ Dreamworks Animation (Kung Fu Panda, Shrek)
– Hopefully, not really like Cars
The Wolverine
(Hugh Jackman, Famke Janssen, Will Yun Lee, Tao Okamoto)
+ Based on great Frank Miller Wolverine story, Logan travels to Japan
+ Sequel that hopes to erase bad mojo of previous Wolverine movie
+ Wolverine's murky past, Jean Grey and possibly Silver Samurai (for you comic book nerds)
July looks to be a very promising month. Comedies, action, family films and another comic book movie. Keep it here on Guys Girl for the coolest movies this summer!