Summer is almost over but we still have a strong month of films to look forward to. Let's close out August with the Guys Girl Summer Movie Preview!
2 Guns
(Denzel Washington, Mark Wahlberg, Paula Patton, Bill Paxton)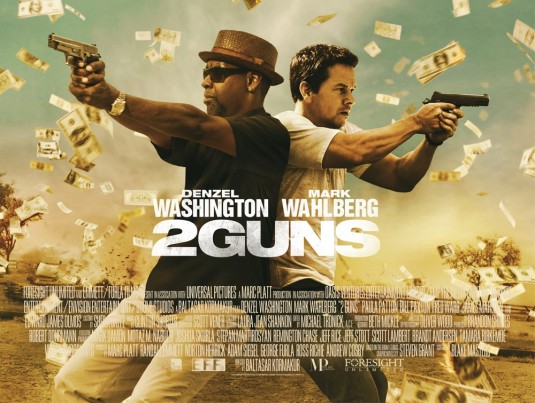 + A DEA agent and a Navy officer are caught in a double cross involving millions of dollars.
+ Based on a comic book series by Steven Grant
+ Two of Hollywood's most charismatic leading men, action, and humor
Percy Jackson: Sea of Monsters
(Logan Lerman, Alexandra Daddario, Stanley Tucci, Nathan Fillion)
+ Based on Rick Riordan's books, this is the 2nd Percy Jackson adaptation
+ Looks more action packed than first movie
– Not sure how close to the book the movie will be
– Still getting Harry Potter comparisons
Elysium
(Matt Damon, Jodie Foster)
+ Latest from Writer/Director Neil Blomkamp (District 9)
+ Sci-fi story where wealthy class live above Earth in Elysium, while poorer people are left on desolate Earth
+ Blomkamp did a great job with District 9, on a small budget. Elysium costs $100 million and looks more interesting than films with twice that budget
We're The Millers
(Jason Sudeikis, Jennifer Anniston, Emma Roberts, Ed Helms)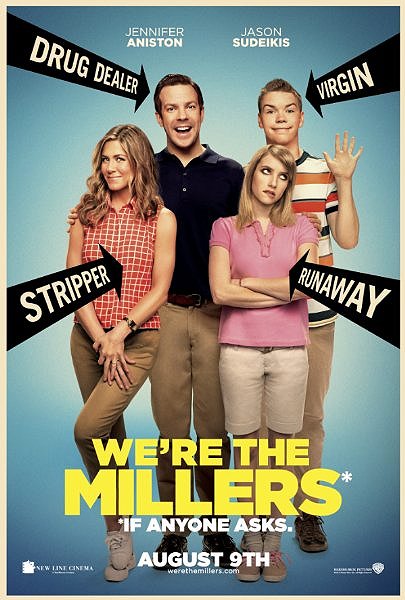 + A fake family is assembled to ship weed from Mexico to the U.S.
+ Apparently Jennifer Aniston is frozen in time to look like she's still 25. Or, she works out like crazy.
– Doesn't look very funny. Trailer might ruin TLC's "Waterfalls" song for you
– Except for Jennifer Aniston looking amazing, none of the trailer is memorable
Disney's Planes
(Dane Cook, Stacy Keach, Brad Garrett)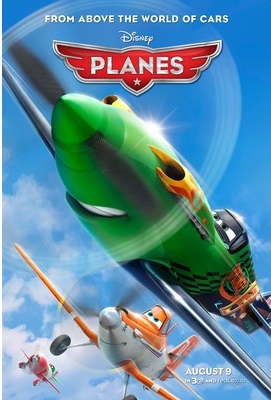 + A crop dusting plane is afraid of heights but wants to compete in a race. (So, Turbo in the air?)
– Disney originally intended this to be straight to DVD
– Spin-off from the world of "Cars" but supposedly NOT made by Pixar
– Looks like Disney is selling more toys than tickets with this one.
Kick-Ass 2
(Aaron Taylor-Johnson, Chloe Grace Moretz, Christopher Mintz-Plasse, Jim Carrey)
+ Sequel to Mark Millar comic book movie about real-life heroes
+ Looks just as violent and funny as the first
– Jim Carrey has publicly spoken against the violence in this film. Did he not see the first one or read the script?
Paranoia
(Harrison Ford, Gary Oldman, Liam Hemsworth, Amber Heard)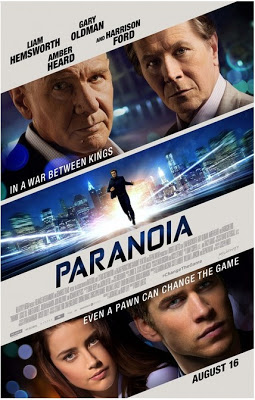 + A corporate employee gets caught between his new job and spying on his boss' old partner
+ Harrison Ford's dramatic performances in his older age have been better than his action movies. Crystal Skulls anyone?
Jobs
(Ashton Kutcher, Josh Gad, J.K. Simmons)
+ Biopic about tech mogul Steve Jobs
+ Ashton Kutcher's performance looks interesting
– Wonder how much liberty Hollywood takes with the script. Hoping for more real events than "reel" ones.
The World's End
(Simon Pegg, Nick Frost, Martin Freeman, Rosamund Pike)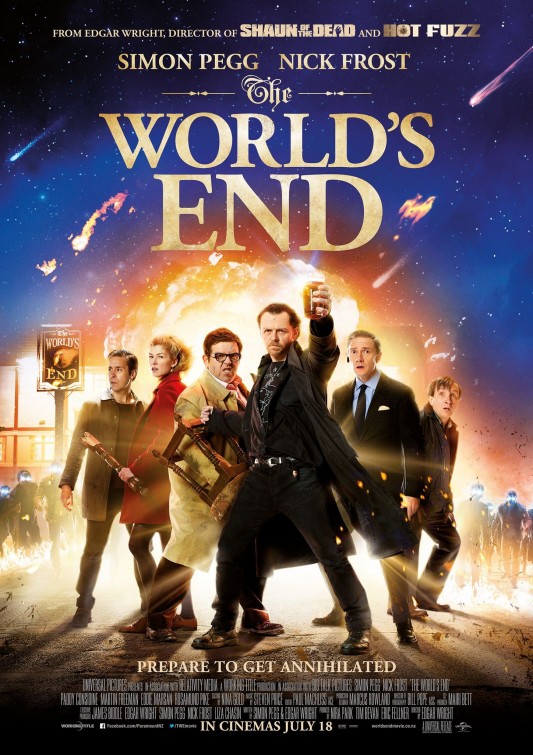 + From the crew that created Shaun of the Dead and Hot Fuzz
+ Five friends on a pub crawl notice something strange about their hometown.
You're Next
(Sharni vinson, Nicholas Tucci, AJ Bowen)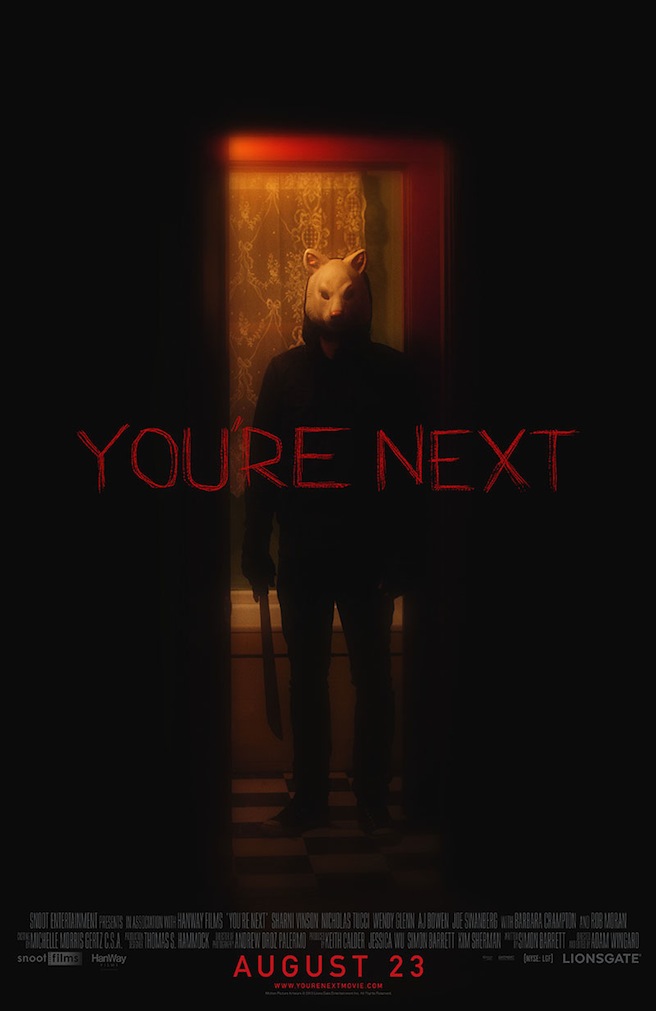 + The Davison family gets attacked by strangers with creepy masks
+ Looks similar to The Strangers, which could be a VERY good thing
Getaway
(Ethan Hawke, Selena Gomez, Jon Voight, Paul Freeman)
+ A man must stay behind the wheel of a car to save his kidnapped wife
+ Ethan Hawke's career has been revived in a big way
– Selena Gomez looks very out of place in the trailer
That's all folks! We have a few weeks of blockbusters lined up. Keep it here on Guys Girl for your entertainment news! See you at the movies!