Fantasy football has quickly evolved from a game of spreadsheets to a billion dollar industry. Because it continues to grow, particularly in the female demographic, numerous all-female fantasy football leagues have been popping up all over the country.
Because of this, it's becoming an increasing need to have a women's fantasy football trophy that properly represents the league.
Since trophy shops haven't caught up with the demand for a female-centric fantasy football trophy, I decided to craft my own using items from a local hobby shop.
Supplies Needed
-Doll of your choice.
-Barbie-sized jersey from sites like Etsy and eBay.
-Wood platforms for base and backing. These can be found at craft stores like Hobby Lobby with a variety of sizes to fit your preference.
-Doll stand (don't buy the jar pictured below).
-Paint colors or your choice (usually coordinates with a favorite team) and clear coat.
-Jewelry trinkets and charms from your favorite craft store.
-Plaques for league winners from a local trophy store.
-E6000 glue available at most hardware and craft stores.
STEP ONE: Paint
You'll want to put a couple coats of paint on the wood followed by a clear coat. Once the paint is fully dry, nail or glue the pieces together.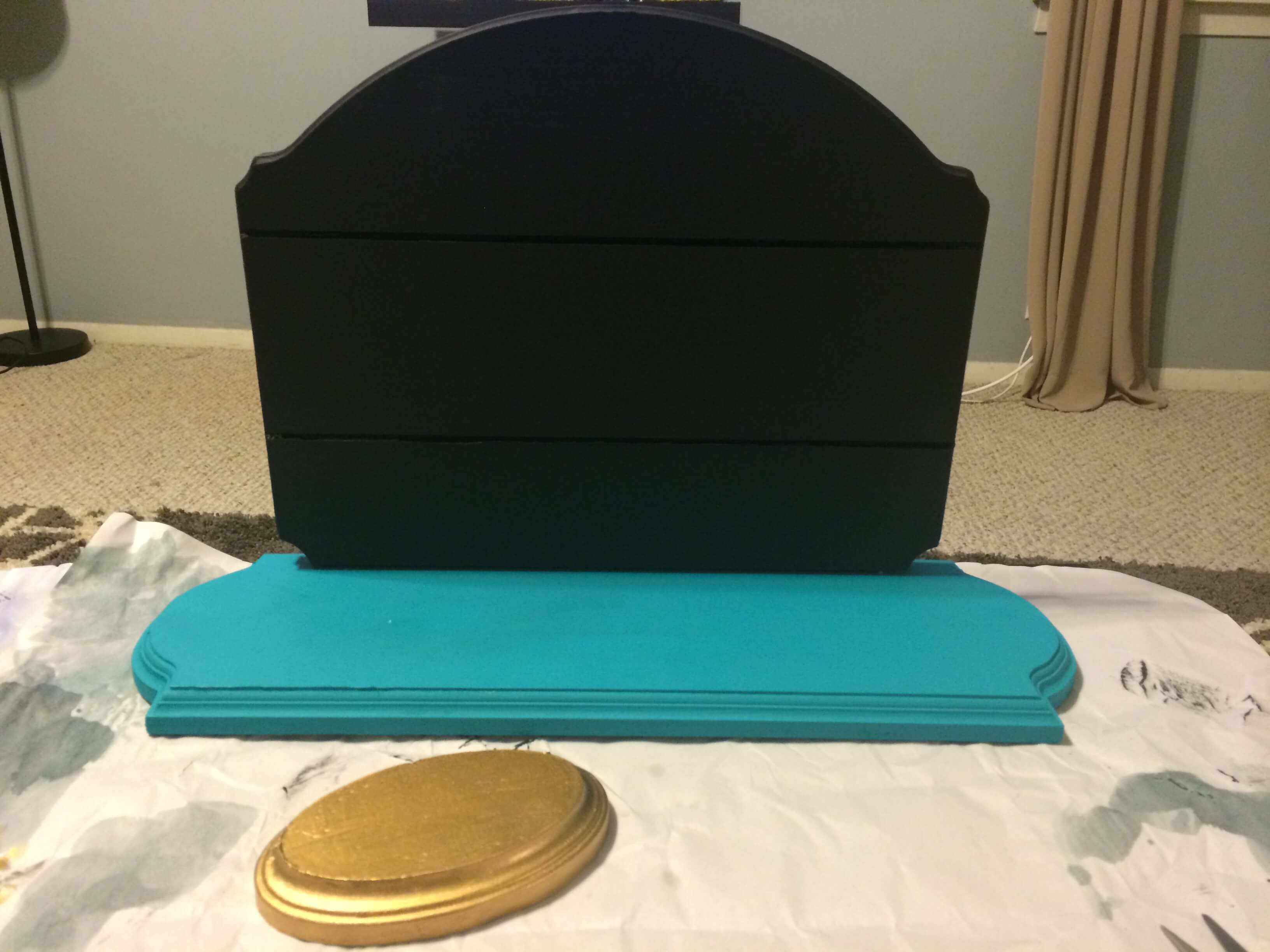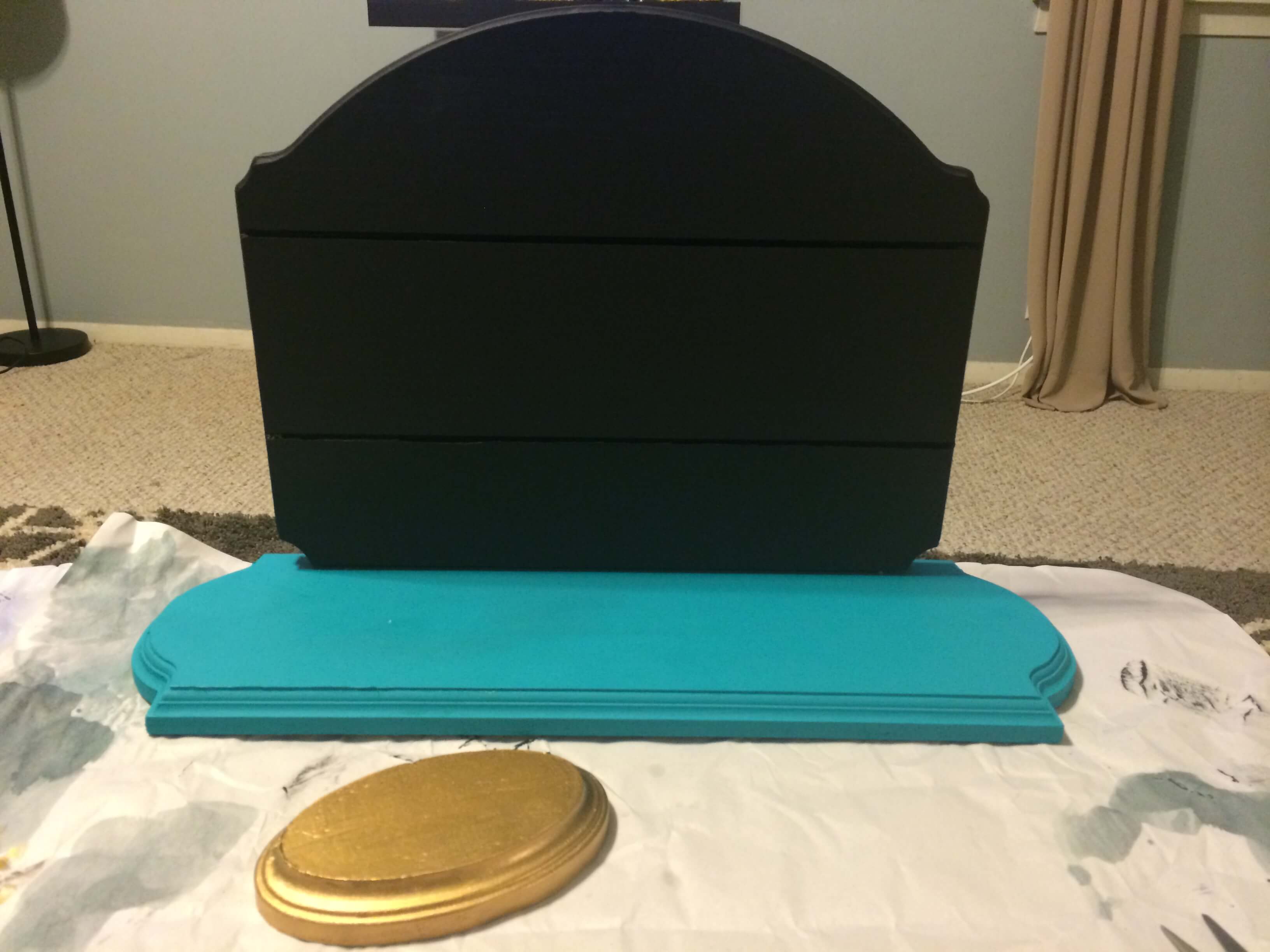 STEP TWO: Add your trinkets
First, you'll want to plan the layout of your trophy: where the league winner plaques will sit, where the doll will go, followed by the trinkets. You'll want to make sure the league winners are viewable after the placement of the other items because the whole reason you're making this trophy is to show off the winners!
Once you know the layout, you can start gluing.
Be sure to get the clear version of E6000 glue. This stuff is a lifesaver but beware, once the items are glued down, it's nearly impossible to remove without damaging the paint.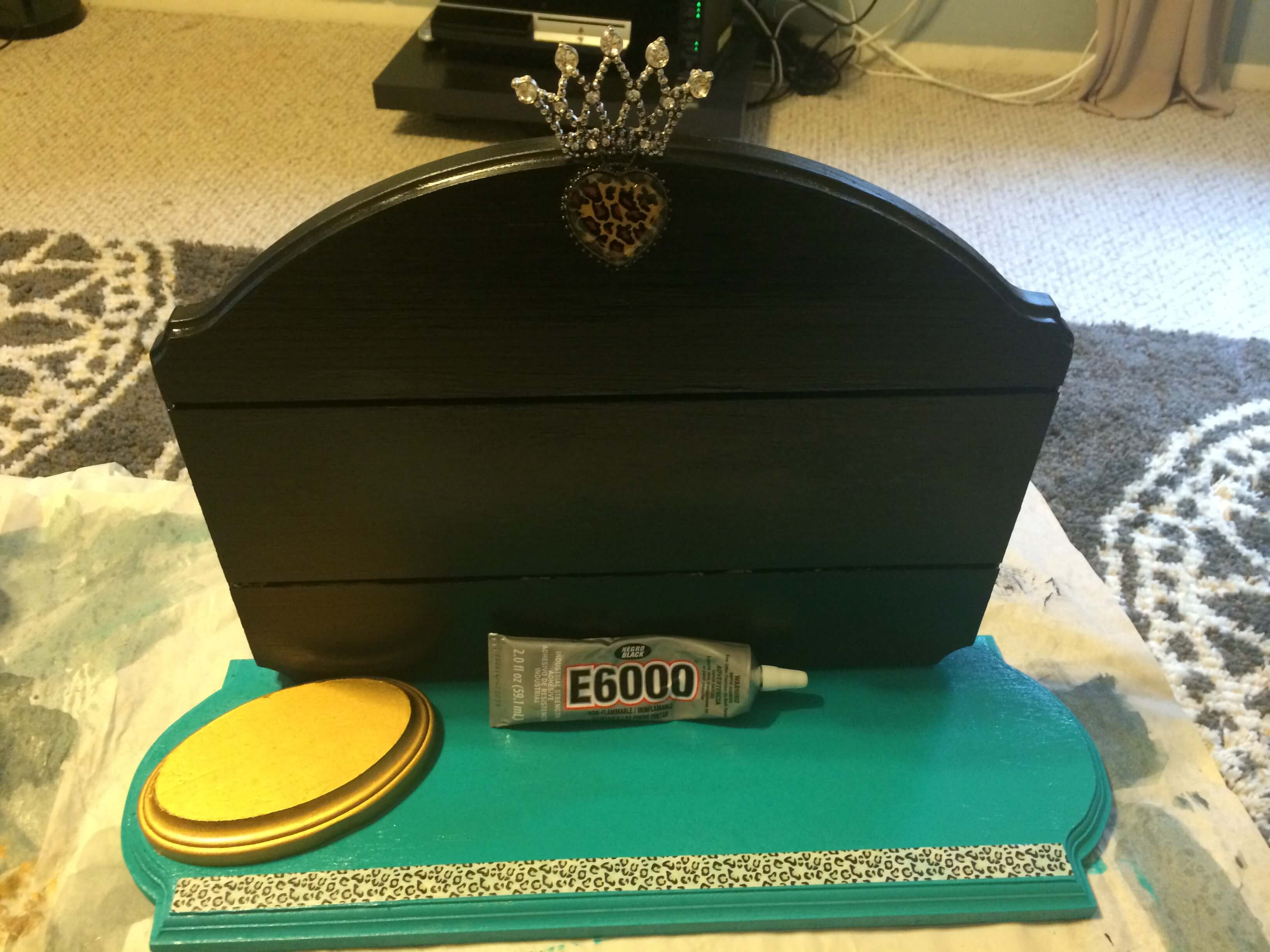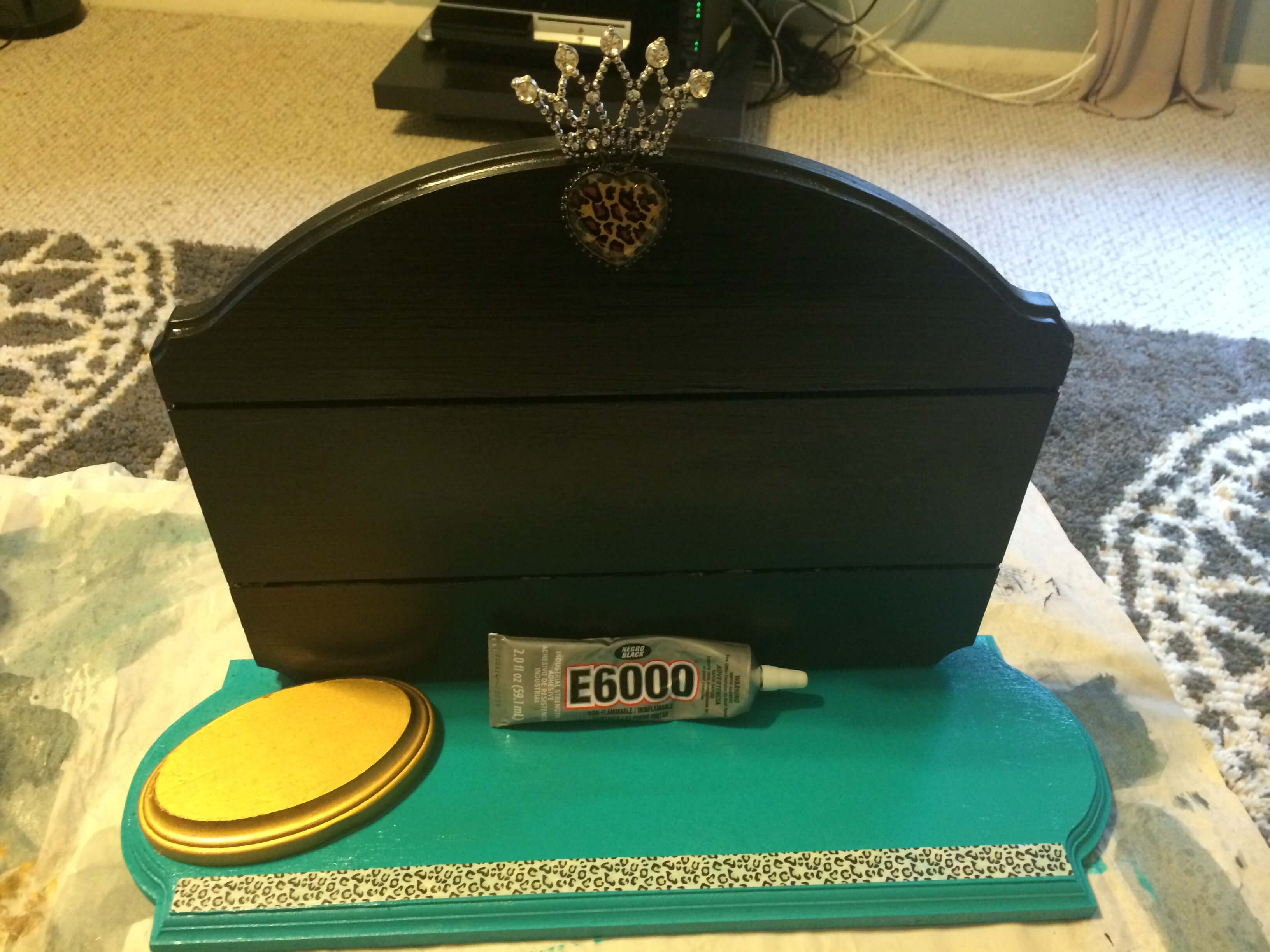 STEP THREE: Don't use this jar
Instead, use a proper doll stand usually found at a craft store.
I thought it was a brilliant idea to shove poor Ariel's legs into a jar of play-doh in hopes it would dry out and she'd stay put.
Big mistake.
After waiting 48 hours for her to dry out, all she did was sway back and forth.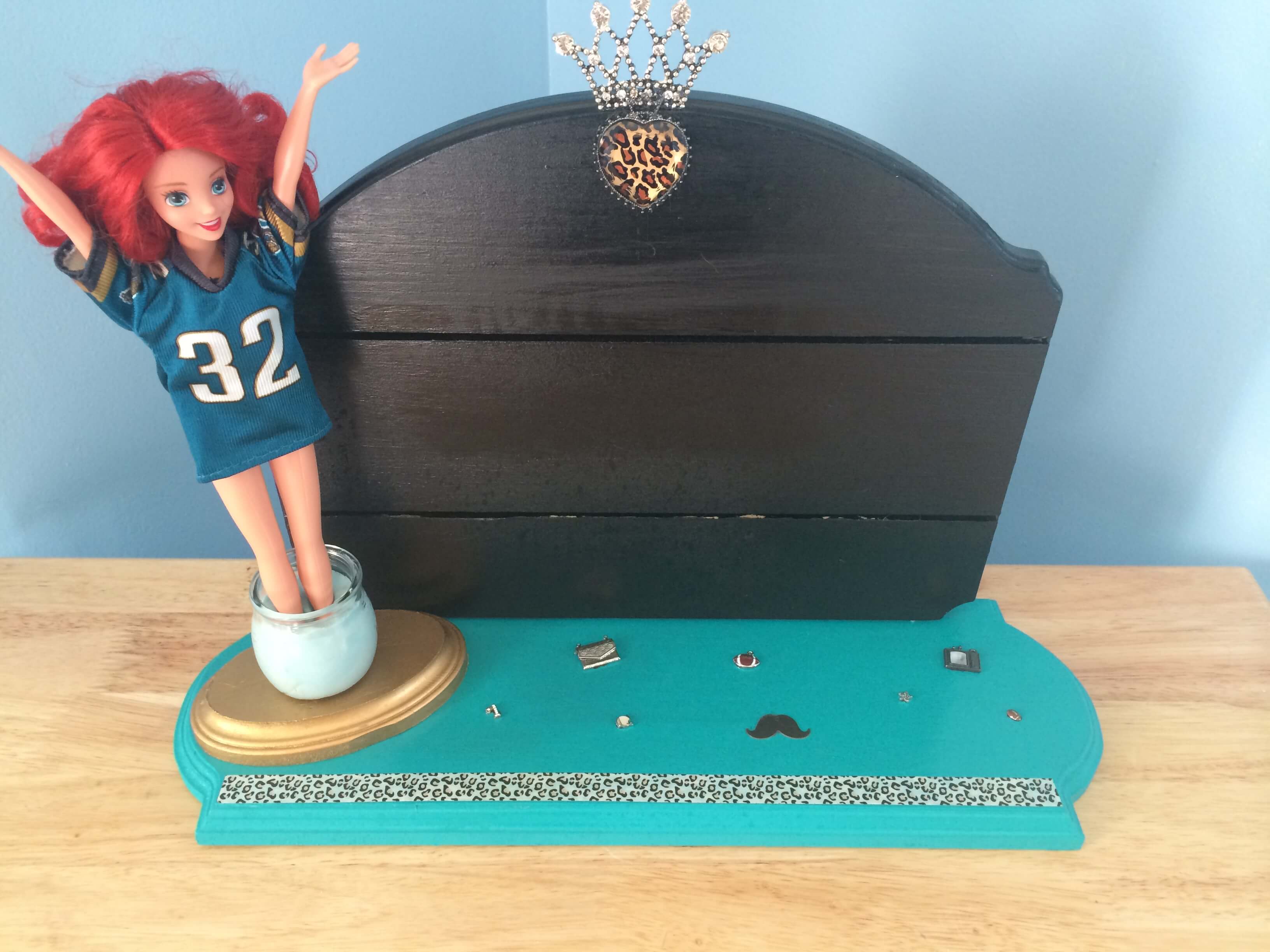 Luckily, a friend fixed it with the doll stand and gave this poor woman some pants. Which made Ariel happy.
STEP FOUR: Add your plaques
Once you have the plaques of your league winners printed, you can start adding them.
After they're dry, you're all set to show off your beautiful new fantasy football trophy for your all-girls league!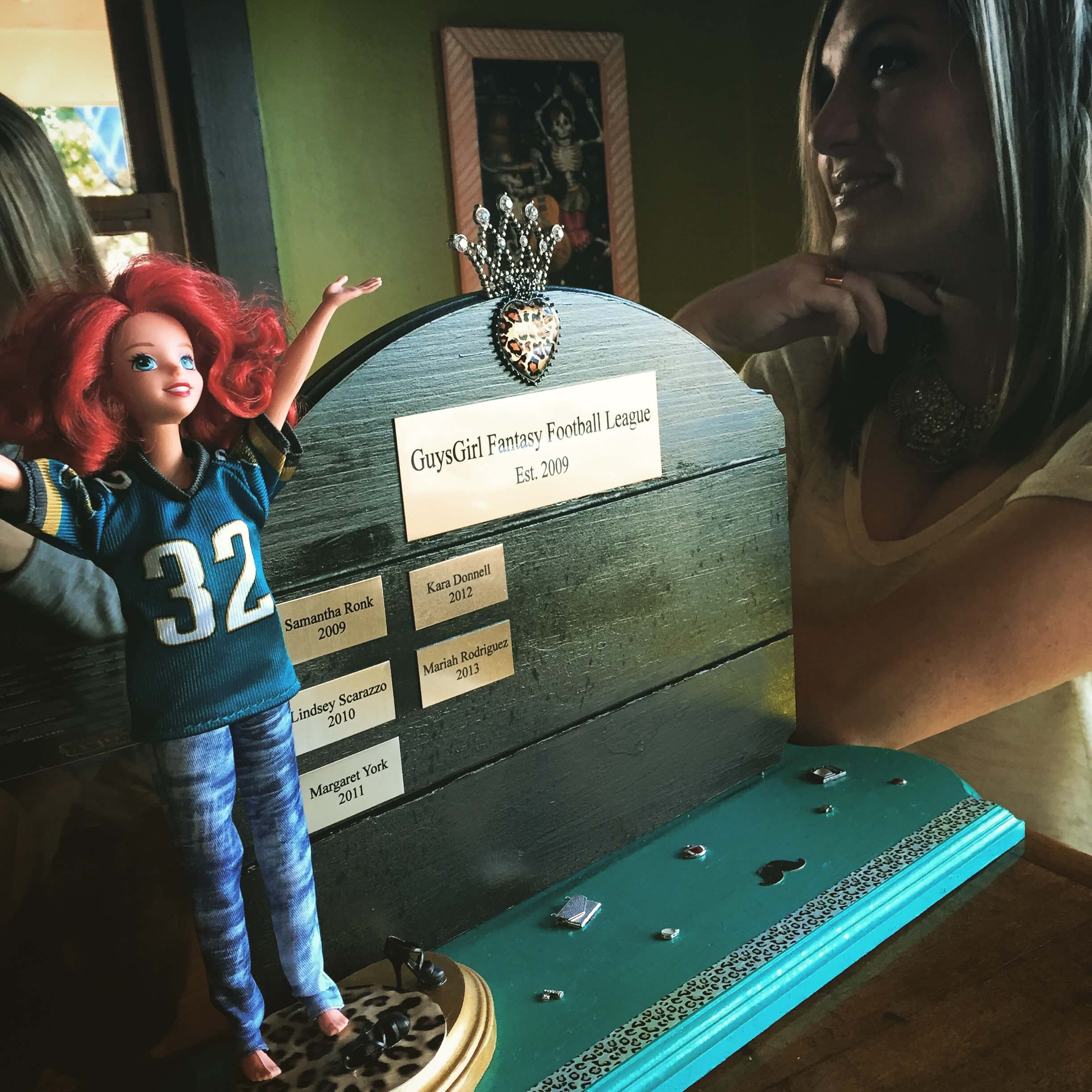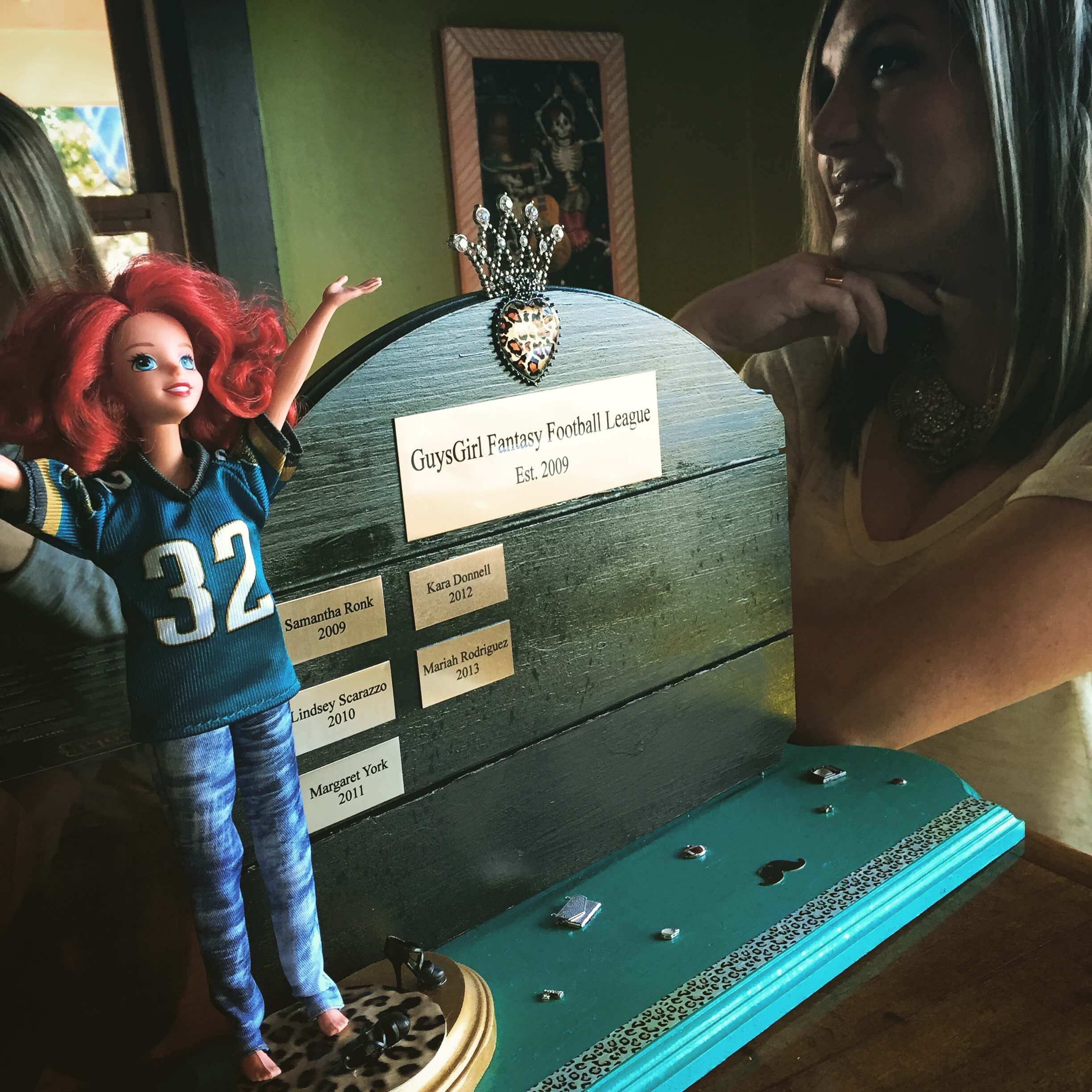 BONUS VIDEO
Enjoy out nice little recap video of last year's GuysGirl Fantasy Football League Draft!