The World's Largest Outdoor Cocktail Party, also known as FL/GA, is held in my hometown of Jacksonville every year. Starting in your late teens, excuse me, "21 or older", it's known as the one weekend out of the year where you know what everyone is doing: Partying at the various tailgates on Saturday.
I've always loved the all-day drinking and socializing event but being more of a pro sports fan, I've never had a horse in the race and frankly could care less who won the showdown. But growing up in Florida, you learn from an early age to pick a side (UF, FSU or UM) and you stick by it.
Since I chose FSU at an early age, I've had to deal with ignorant, backwoods Gator fans my entire life. Their "fans" have helped me form a hatred throughout the years. But even though I genuinely like the Noles, I feel like I'm missing out as a college football fan without a favorite team in the best conference in College Football, the SEC.
Which is why I've decided to pick a favorite SEC team and throw my entire support behind the Georgia Bulldogs.
So why the decision now? There are a couple of reasons. Some orthodox and some completely ridiculous by my own admissions. But I stand by them. Allow me to explain…
Slowly started to learn the college game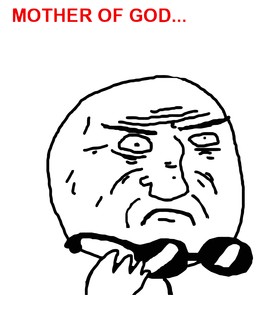 Over the Summer, GuysGirl writer Adam wrote a fantastic series covering the differences between College and the NFL. As someone who knows the NFL like the back of my hand, learning the history of the college game was frankly intimidating.
Adam's series on the college football traditions, pageantry, mascots, rivalries , variety of plays and rule differences  between the NFL certainly helped curve that intimidation and drew my interest to actually waking up and looking forward to watching College Gameday on Saturday.
While I will always prefer the NFL, the tradition and the history of the college game is something I truly admire and want to be a part of.
I don't want to be one of "those people" who wear another jersey to a sporting event
As a Jaguars season ticket holder, I personally loathe those who wear non-team colors or a jersey from another league to a Jags home game.
But for years, I always wore Jags colors down to GA/FL. People would shout "WRONG DAY" or "PICK A SIDE". In true lady-like form, I always told them to "F-OFF. YOU PLAY IN MY STADIUM".
But when I found myself saying the same thing on Sunday's to other fans, I realized, "My God. They were right all along".
I love Georgia's Colors
Yes. I have in fact chosen a team based off the colors. I know. I know. But try to hear me out.
Orange is the worst color on the planet.
It's ugly. It's not flattering. And reminds me that the best time of the year (Summer) is over and I have cold weather to "look forward to".
Meanwhile, Georgia's colors of red and black, are sexy. Red is a statement color that makes you stand out while black is slimming and looks great on everyone.
Think I'm wrong? Go into a Victoria's Secret and count how many orange lingerie pieces you see compared to red and black. Point proven.
So yes, partially the reason I have chosen to throw my support behind the Dawgs is because I really-really like their team colors. Even though it's true, the die-hard sports fan inside of me wants to slap myself.
"Tebow to Jags" ad nauseum talk ruined my feelings towards the Gators for life
Living within 72 miles of Gainesville, one of the most stressful times in my life as a sports fan was hearing the Gator fan's desperate cry to bring Tebow to the Jags. Not once, but twice during the 2009 draft and the trade rumors of 2011.
He was professed by the backwood's fans who have never stepped foot on the UF campus as the "Savior of the Franchise" and "if you get Tebow, Jags will never move and will win a Superbowl because Tebow just wins".
Garbage. He's a mid-tier backup QB at best.
And while I refuse to get into the back and forth of if he's a starting caliber QB (he's not), the issue is Tebow is a cancer to any team he is on.
Just look at how great the Bronco's are doing and how much of a mess the Jets locker room is. It's not anything that Tebow has personally done, it's just the media circus of blind clueless football "fans" that follow him and think he should get a chance because of his character.
Character doesn't win football games. A throwing arm does. Stay away from my team Tebow and stay away you fake ass Jaguar fans.
I always like to root for the underdawgs*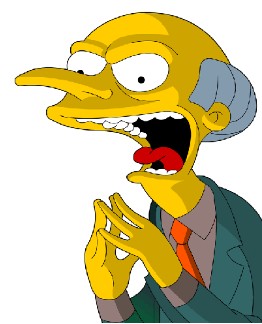 *See what I did there? Clever. I know.
Georgia and Florida have faced off since 1904 with Georgia owning the all time record of 48–40–2 (even though Florida says the series matchups started in 1906) but since 1990, Florida has won an impressive 18 out of 22 matchups.
Being a Jags fan, I always sympathize with the underdogs, which also contributes to my choice as Georgia for my SEC team. Practical, I know.
But despite the ranking of Florida at #2, many analysts have given the edge to Georgia to pull off an upset. And just the idea of seeing greedy Gator fans with anger in their eyes brings an evil smile to my face.
In Conclusion…
So while some of my reasons border on the ridiculous, I still consider them all valid for choosing a side in this long standing rivalry. I know many-many Gator fans who are wonderful people and close friends of mine. But to them, I have to apologize because I now declare myself a fan of the Georgia Bulldogs and you will see me in red and black for every GA/FL from here on out.
Have you ever become a fan of a team for a ridiculous reason? Think I'm ridiculous for choosing this side? Let's discuss in the comments….