Football season is full swing, temperatures are starting to cool down and you're losing that beautiful tan you have built up all summer. While the fact summer is leaving is always a downer, the arrival of fall can mean only one thing – time to start planning your Halloween costume!
In the month of October, many of you are going to start or have been going to some fabulous costume parties. Which is why if you want to have an awesome costume, you have to start planning and purchasing now.
Sure a part of you may think "wow, but we still have so much time!" And, that's true. But to make the best costume imaginable, it's going to require some help from the Internet, craft stores and possibly your local hardware store.
If you'd like to avoid being a typical sexy nurse or yet another Johnny Depp pirate, it's time to get the ball rolling with these tips.
Make a Decision
Since a good costume requires a rather large time commitment, it's important to know what you want to be and build around that concept.
Think to yourself: "Do I want to funny, sexy, original or scary? Will I need a lot of accessories? Will the costume be comfortable enough to wear for hours?"
Ask yourself these questions first and then you can start to build around it. There are a lot of extra details you can add to your costume if you just simply have enough time to brainstorm.
Study Your Character
Chances are, whatever costume you pick, someone else has done it and put photos of it on the Internet. Google the hell out of your costume choice. And when I say "Google the hell out of it" I mean you gotta go about six search pages deep on a few different key words and phrases.
Keywords like outfit, accessories, shoes, hair, makeup and more all come to mind when thinking of a character – and you need to know every detail.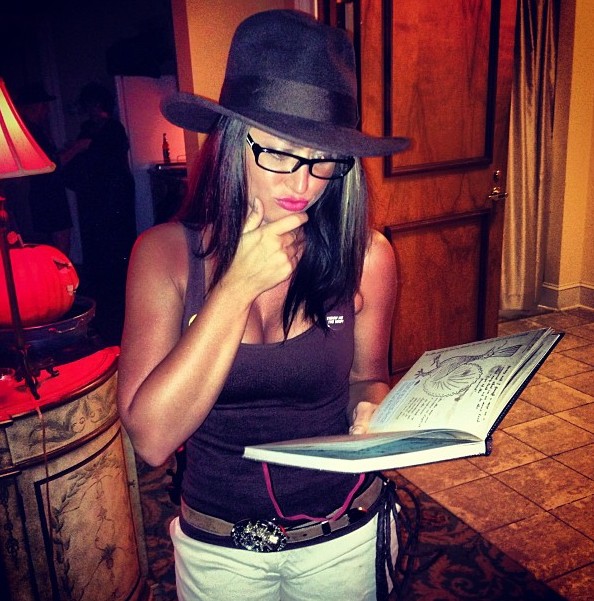 The Outfit
Does your character wear several variations of the outfit or is there one main focus? If they have one main focus for attire (such as an Indiana Jones hat) are there different ways to wear it?
Once you know the outfit, is there a way to make it "your own" without compromising the overall look of the costume? For example, last year, I went as Indiana Jones, but I wasn't dressed up as a guy, but rather a girly version of the same character.
Accessories
Accessories can be best part of any costume. Many characters have weapons, fake toy guns, utility belts and so much more that creates the fun around Halloween.
Keep in mind that if you pick a character with a lot of accessories, little $10 items here and there can add up quickly. But, there are also the key pieces that could make your costume that much better than everyone else. Figure out the accessories you cannot go without, and try to either make the item or buy them off the Internet a lot cheaper than a pop-up Halloween store can offer you.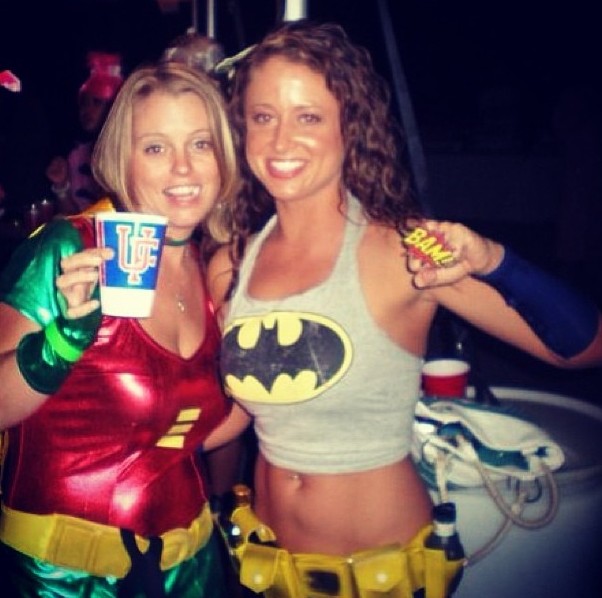 Shoes
Shoes can be one of the single most expensive parts of your costume, but the shoes could also make or break the costume.
If you're a female and you are going with the sexy costume, you better be wearing heels. But it also means you will probably need some kind of cute matching sandals at one point in the night if you attend a party that's halfway decent. Be prepared to buy (or bring) two pairs of shoes that complement your costume.
A lot of costume characters require boots which can also get pricey regardless of the gender. Check sites like Amazon to find the cheapest boots that match what you are going for. Though buying shoes online will make anyone a little nervous, most sites have a sizing chart making it easier on you. Also, if a boot purchase is in your near future, try finding a pair that you can wear out when it's not Halloween.
Hair Style
Is your character's hair short or long? Does it require a wig or color change? Is it curly, straight or wavy?
Determining this is very important as some hairstyles will require hours of preparation the day you wear your costume. Or, you can always splurge on a wig and have zero prep time.
Makeup
Guy or girl, on Halloween you have a 75 percent chance of needing some kind of makeup. If you don't know how to apply makeup, get someone with experience to do it for you. Another good tip is to bring some makeup with you in case you need to do touch-ups.
Last year, a poor guy was the Joker with a face full of makeup. He didn't think Halloween night would include 80-degree temperatures coupled with the Florida humidity that had his face melting off halfway through the night and he had no backups. Don't be this guy.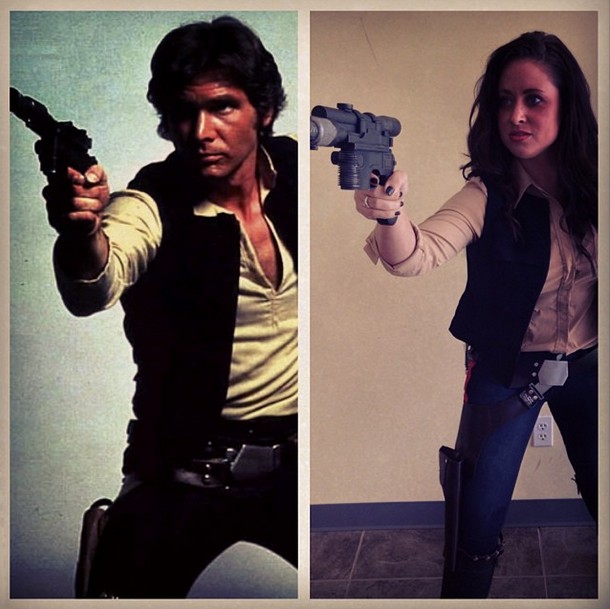 Impersonation
Most likely whoever you choose for Halloween has some sort of line or way they speak that most people are aware of. Discover it, memorize it and use it.
It's your one chance to fully embrace the character you're portraying. Have some fun with it!
In Closing
So while all this may seem like a lot of work, which it pretty much is, if you start this process now, it's a lot less hectic and it's well worth it when you show up in a costume that people can look at and know you didn't just wing it.