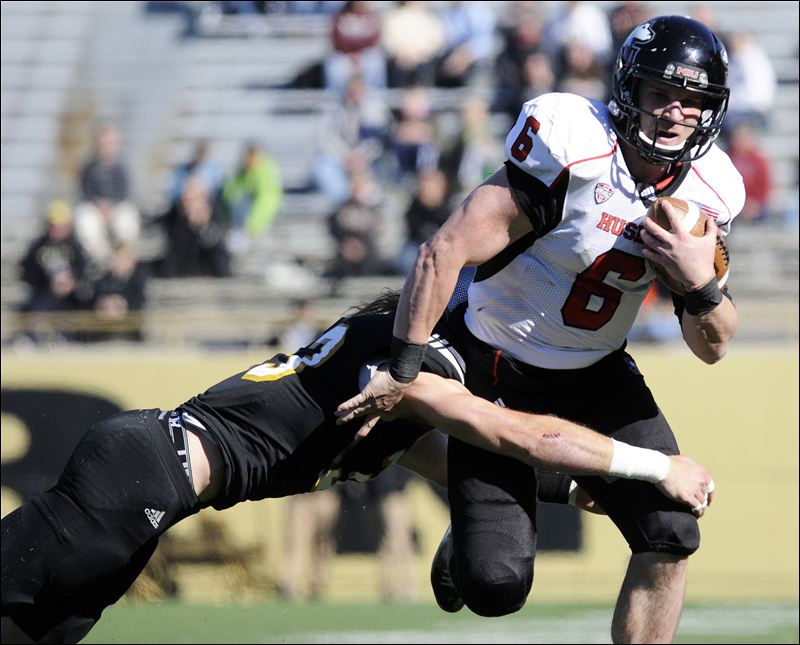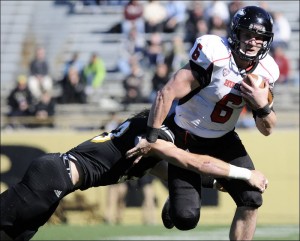 The Orange Bowl has been devoid of hype the past several years, but this year's game is one of the most intriguing games of the postseason.
#13 Florida State (11-2) vs. #16 Northern Illinois (12-1)
For the first time ever, a team from the MAC will be playing in a BCS game as the Northern Illinois Huskies take on the Florida State Seminoles. The Huskies earned an automatic berth in the BCS by finishing in the top-16 of the BCS rankings and ahead of two AQ champions—Wisconsin from the Big 10 and Louisville of the Big East.  
Northern Illinois has been one of the top mid-major programs in recent history, winning 21-of-its-past-22 games and back-to-back conference titles, yet never achieved the same recognition or accolades as teams like Boise State, TCU, and Utah. Now, the Huskies will get their chance against a resurgent FSU squad.
They will be led by quarterback Jordan Lynch, a second-team All-American who was the fourth-leading rusher in the country with 1,771 yards—a FBS record for a quarterback. He has rushed for at least 100 yards in 11 consecutive games, which is another FBS quarterback record. He is just as potent through the air, racking up 2,962 yards and 24 touchdowns passing with only 5 interceptions.
His 4,733 total yards led the nation and were the driving force behind a Northern Illinois offense that ranks 9th in the country in both scoring offense (40.8 points per game) and rushing offense (250.2 yards a game).
Not only is this a classic David vs. Goliath matchup, it's also one between an unstoppable force and an immovable object. That high-powered NIU offense will be going up against a vaunted Florida State defense that was second nationally in yards allowed seventh in scoring defense.
Lynch will have to keep an eye out for relentless defensive end Bjoern Werner, an All-American who has 13 sacks and 18 tackles for loss on the season.
The Seminoles entered the year harboring national championship hopes, but an upset at the hands of NC State scuttled those dreams. Still, Florida State rallied and managed to win the ACC and make a BCS bowl for the first time since 2005.
Keys to the Game
The major key to this game will be Lynch. How he fares will determine the outcome. If Florida State can shut him down, then the Seminoles will pull it out. If he can make some plays and be effective, then Northern Illinois will have a shot. He'll have to be able to sustain drives to keep the Huskies' defense from getting worn down by a bigger and more athletic FSU team.
The other big key will be the teams' mental states. Northern Illinois will certainly be motivated to prove the naysayers wrong and show they deserve to be here. The Huskies are hungry, but this is also their first time in front of such a big audience. Will nerves get the better of them?
On the other side, how will Florida State respond? This isn't exactly how they envisioned their season ending. The Seminoles were dreaming about playing in the national title game, not the Orange Bowl, and certainly not against an upstart like Northern Illinois. It's a no-win situation for the Seminoles. If they win, they won't get credit for the victory because they were supposed to win. If they lose, it's another knock against a Florida State team lacking substance in its resume.
The Verdict
On paper, Florida State should win this game. Northern Illinois is good, but they haven't played athletes anywhere near the caliber of Florida State's. The questions will be whether Florida State shows up ready to play and how long Northern Illinois' defense can hold up physically.
As much as I want Northern Illinois to win, I don't think they can hold up for four quarters against a talented, albeit inconsistent, Florida State squad. The scrappy Huskies will give Florida State all it can handle, but in the end, the Seminoles will pull out a win.