J.J. Abrams finally gave the fans what they've been clamoring for with his release of the Star wars: The Force Awakens teaser trailer.

How many of you fainted at the sight of the Millennium Falcon?
In the oh-so-short teaser we see a variety of new faces, potentially new Sith Lord with presumably two hands, what appears to be decedents of Luke and/or Leia with Han Solo included in there somewhere. The trailer had new droids, a flash of Storm Troopers and a whole lot more questions that won't be answered until the movie releases.
What We Know So Far
Since Disney bought Lucasfilm back in 2005, the Star Wars saga was brought back to life with the announcement of three additional films. Since then, no one has really had a clue what life-long fan and director J.J. Abrams has had planned. Sure, he's worked on other Scifi films like Star Trek, but this is Star Wars we're talking about and pleasing everyone is damn near impossible.
The movie title. The Force Awakens could have hinted the franchise itself is awakening. But after you witness the trailer with a voice saying "There's been an awakening, have you felt it?" followed by someone in a dark cloak wielding a lightsaber as the voice over continues, "the Dark Side … and the light," it adds a whole new set of theories to the mix.
What we do know is the movies are set 30 years after Return of the Jedi, with Carrie Fisher, Harrison Ford and Mark Hamil reprising their roles. Not much is known in what capacity except for Han Solo. I figure if they're halting production for Harrison Ford's broken foot suffered on the Star Wars set, he must be playing the biggest role out of the three.
Here are a couple screenshots from The Force Awakens that could be the big three's children. It may also include the female protagonist which the movie is rumored to be centered around after the discovery of Luke's hand and a lightsaber on a deserted plane.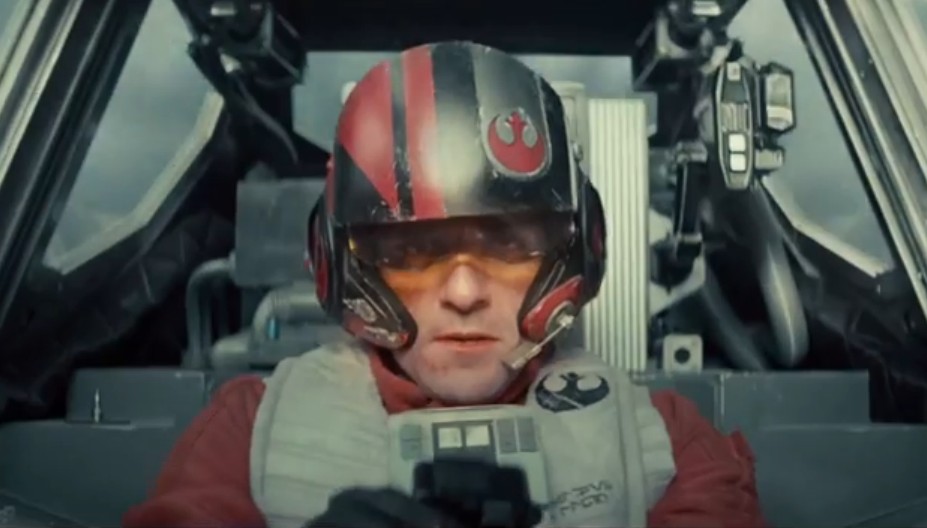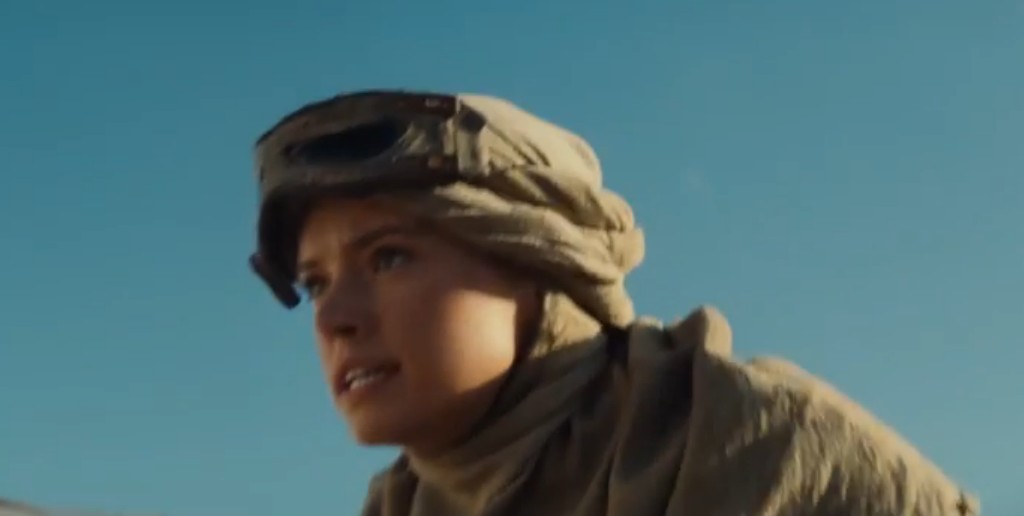 One Redditor pointed out the interesting design to this lightsaber could protect the darkly dressed man from getting his hand chopped off. Could it be Luke? Or Darth Revan based off this "leaked" concept art?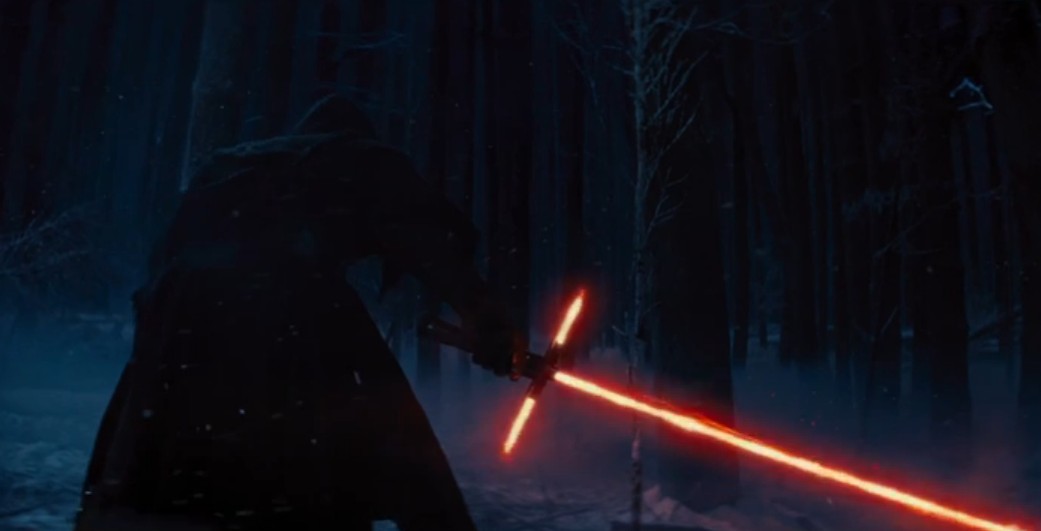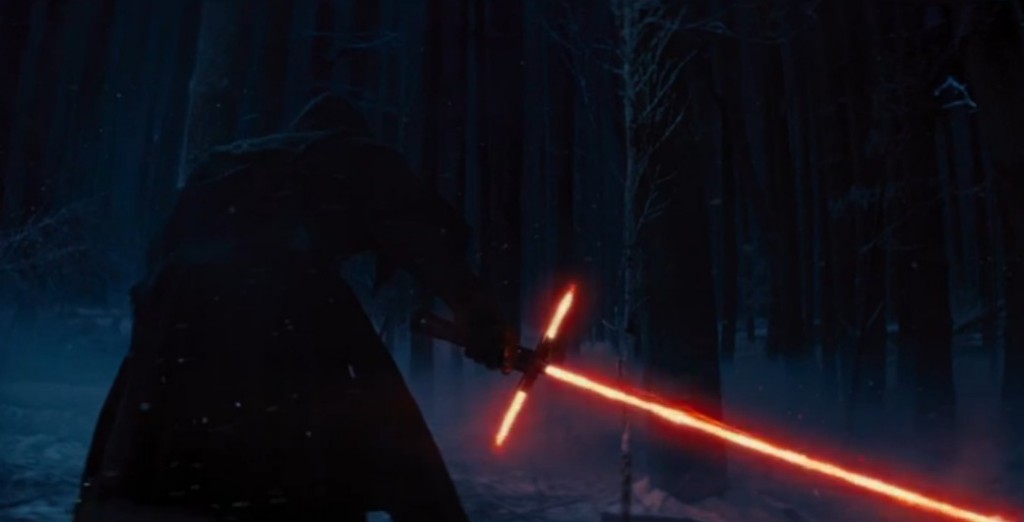 The backgrounds for some new faces of the franchise both in the trailer and announced by the movie are broken down over at Cinema Blend with one of those new faces being Andy Serkis, who played Gollum in the Lord of the Rings/Hobbit franchises.
Other items worth noting are R2D2 and C-3PO will be back along with 7'3 British actor Peter Mayhew reprising his role as Chewbacca.
No word yet on Yoda, Boba Fett or Obi-Wan Kenobi but Academy Award-winning John Williams will be back as the film's composer because no Star Wars film would be complete without iconic music.
The Force Awakens won't be released until December of 2015, so we have a whole more year of this teasing. But if you'd like to look a little more, here's a good screen by screen breakdown of interesting tidbits from the trailer.
PS: This was cool.
H/T digital_jag