Everything is Fine: Jaguars vs. Chiefs game expectations
Plus: @SullyFootball, College Football recap and last minute fantasy football advice
Blythe Brumleve, Tony Smith and Lauren Brooks are live from 1010xl's headquarters as the Jacksonville Jaguars travel to take on the Kansas City Chiefs. Listen live on 1010AM/92.5F from 8-10am EST
Biggest story lines heading into the game:
-Jaguars offensive coordinator Greg Olson was fired after the embarrassing performance against the Tennessee Titans on Thursday Night Football. While quarterbacks coach Nathaniel Hackett was promoted to OC, it remains to be seen if adding to his workload can help revitalize an anemic offense. Former Patriots executive Mike Lombardi cited examples in the Bucs promoting their OC to head coach and Giants DC to head coach as good examples that promoting from within isn't always the best situation.
-The Jaguars and Chiefs both finished the 2012 season with a 2-14 record but each team's trajectory has since taken opposite directions. This Chiefs team has won 15 of the last 19 to include a playoff game and 8 straight at home.
-The Chiefs are without key offensive starters in quarterback Alex Smith,  RB Spencer Ware  and Jamal Charles has likely seen his last days in a Chiefs uniform when he was recently placed on IR. But expect the Chiefs to utilize that great o-line  to run Charcandrick West against a Jaguars defense without key run stopper Roy Miller.
-Chiefs starting quarterback Nick Foles seems to have some revitalized confidence with Andy Reid after the Rams stint and proved it last week when he came in relief for a concussed Alex Smith. While he can't run as well as Smith, we have seen glimpses of the Foles when he was in Philly with Reid. On the other team, Jaguars quarterback Blake Bortles is in for a very long day if he decides to test Chiefs cornerback Marcus Peters–who has a habit of giving up big plays  but only as means of playing chess to force you into interceptions later in the game.
-I know Jaguars fans are clamoring for a glimmer of hope but I want to offer a bit of life advice–don't let this team control your emotions outside of the game. I can speak from experience that the losses against Oakland and Tennessee were embarrassing, shattered any optimism for the rest of this season and left me feeling the lowest I've felt about this Jaguars organization in a decade. But now that acceptance has set in that the season is over, it's time to start evaluating the talent currently on the roster and hoping to God that they don't suffer any kind of long term damage. We can also start thinking of good head coaching candidates and looking forward to not having to hear Gus Bradley says 'Jag-U-weres'. Point is–prepare for the worst, hope for the best, and find joy outside of this team because it's going to be a long wait until Black Monday.
RELATED:
Blogger friend of mine, Gat, who runs 'Sprots Takes' was on the GuysGirl podcast Friday and mentioned she felt the Chiefs hit rock bottom back in 2012.
Both Chiefs and Jaguars finished 2-14 but the if you remember, linebacker Javon Belcher murdered his girlfriend and then committed suicide in the Chiefs parking lot that sent chills down the spine of everyone in the organization and football fans everywhere. Obviously that was the lowest of lows for the Chiefs but since the team added stability with Andy Reid and Alex Smith.
She also had an interesting perspective on if players should get mad about getting booed saying, "Matt Cassel was carted off the field and Chiefs fans cheered. Cassel was obviously furious about it but in sports, it's sort of anything goes'."
ALSO: Would Jaguars fans welcome back Tom Coughlin? We discussed on the latest 'Helmets and Heels'.
8am – 8:32am
-Jaguars game day matchups and key takeaways
-Fantasy Football sit/start advice
8:38am – 8:50am
-College football breakdown with Kayce Smith, host of the "Kayce Smith Show."
-AFC South with "In the Mix" brought to you by Tito's Vodka.
Tito's Caramel Apple Cocktail
Ingredients:
1.5 oz Caramel infused Tito's Handmade Vodka (see recipe)
0.25 oz real maple syrup (don't use the fake pancake stuff please)
0.5 oz cranberry juice cocktail
0.75 oz spiced or mulled apple cider (we recommend mulling your own cider, but if you are short on time, grab a jar or jug of pre-made spiced cider)
Method: Combine all ingredients in a shaker glass, fill with ice, shake, and serve in a rocks glass with the bruised ice. Garnish with a dried apple wheel (see recipe), or a fresh apple wheel if you don't want to spend time dehydrating apples. For a punch bowl, add the vodka and maple syrup first, stir to dissolve the maple syrup, then add the other ingredients. Add ice last.
9:15am – 9:32am
-'Outside the 904' with @SullyFootball host of the 'I hate Sully' podcast to talk Chiefs game day culture and on the field expectations.
9:35am – 9:55am
–Farah and Farah injury report
-ICYMI and Jaguars keys to the game
-Weekly predictions: Jags vs Ravens, upset pick and lock pick. Loser of the week has to change their Twitter avatar for 24 hours to the winner's choice.
Featured image via NY Mag
Every episode of '1010's Kickoff Show' is shown live on Periscope starting five hours before kickoff on Jacksonville Jaguars game days. Check out the full broadcast below…
Hear a song that you liked on our show? We keep them all in this playlist and update throughout the season. It's an eclectic mix with the idea to please most people you'll be with. Careful though…some of these songs are the explicit version.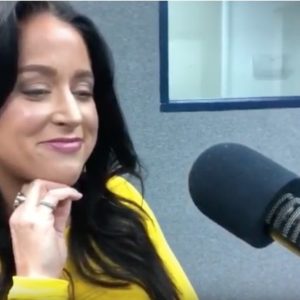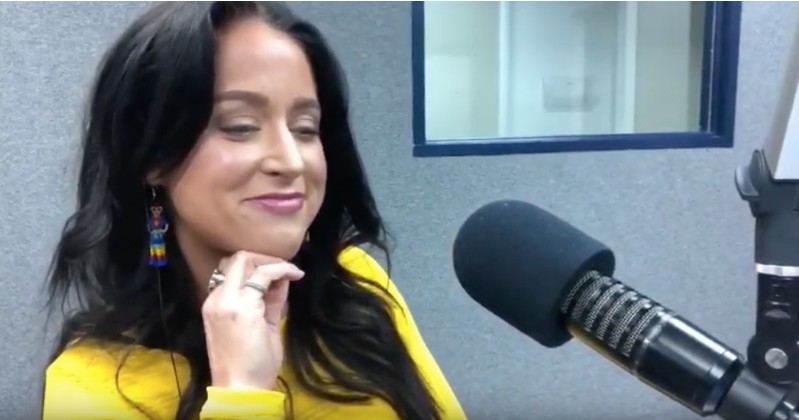 You would think the NFL would learn from past mistakes. But if their response to the latest domestic violence incident involving Kansas City Chiefs running back Kareem Hunt is any indication, they haven't learned a damn thing.