Blythe Brumleve, Tony Smith and Lauren Brooks are live from 1010xl headquarters from 8am-10am on Jaguars game days. Watch the Periscope below or Listen live on 1010AM/92.5FM.
Keys to the Game
Detroit is very similar to the Jaguars in that they both have terrible run games and they've gone into a 4th quarter trailing their opponent. But QB Matt Stafford has the leadership and confidence to battle back for his team vs someone like Blake Bortles who has a knack for starting and finishing games by throwing interceptions.
These teams have both promoted coaches midseason to offensive coordinator but Detroit's Jim Bob Cooter is one of the few examples where that change has actually worked. Nothing in the NFL matters more than the turnover battle and he along with head coach Jim Caldwell have given up only 6 while the Jaguars rank near the bottom in creating turnovers with a minus 14 margin.
Whoever wins the turnover battle will cover the spread 77 percent of the time and Detroit is favored in this game by 6 and a half:
On Colin Cowherd's show he had Vegas better RJ Bell on and he said no other number matters more in the NFL than the turnover battle because they'll cover the spread 77 percent of the time. Turnovers have a huge amount of luck involved thus if a team has a negative margin and a decent record you tend to think the team is better and the margin will even itself out.
13 teams have a net turnover margin so far this year of -2 or worse. Only two of them that have a winning record: Giants and Texans.
Some fans might point to the theory that the Jaguars could catch Detroit looking ahead towards their Thanksgiving game against division rival Vikings…. but Detroit A) is used to playing this game every year, B)they started the season 1-3 so they know their margin of error is very slime plus coming off a bye week so they've had ample time to prepare.
Jaguars lack of effort?
We're at the point in the season where it's all about talent evaluation in preparation for the next few seasons. Realistically we won't be able to do that until we have a new regime in Jacksonville, I'm not going to fault these guys if they give up on the rest of the season at this point.
Of course, from a pride perspective, you don't want to see that but if I'm a player in the NFL, the team, fans and league aren't thinking of my financial future. And I have to protect my money and one way I do that is by protecting my health and collecting a paycheck. So I'm not entirely sure we can correctly evaluate that talent that's been in a losing culture for a few years now. Which makes me wonder if this season is emblematic of a problem we'll have to deal with for years to come.
Fan POV
When your team has been losing for as long as the Jaguars, it becomes a thing where you point the finger at other external factors: Everything from Gus Bradley's participation trophy coaching style to Blake Bortles personal life has all been in play since the Jaguars haven't lived up to offseason expectations.
Again.
But this year feels very different than years in the past. Four players have called out the same fan base who gave up a home game to London and organizes massive away trips by questioning their dedication. Fans fought for this team to stay in Jacksonville after the 2009 blacked out season and now we have to hear fight songs for opposing teams and see their merchandise being sold in EverBank. It's BS.
I said this the other day on the GuysGirl Show, but it's this sentiment and constant losing that has many fans theorizing the next generation of fans won't be as forgiving and will find better ways to use their time and money. Florida is a unique state in that people have various entertainment options for their time. And you've got to be able to compete with that.
8am – 8:32am
-Jaguars game day matchups and key takeaways
-Fantasy Football sit/start advice
8:38am – 9:10am
-College football breakdown with Kayce Smith, host of the "Kayce Smith Show."
-AFC South with "In the Mix" brought to you by Tito's Vodka.
Pumpkin Pie Martini
Tito's colorful Pumpkin Pie Martini is far beyond basic. The spiced syrup takes a bit of simple prep work, but is well worth it!
Ingredients:
* 2 oz Tito's Handmade Vodka
* 1 Tbsp canned pumpkin pie mix (make sure it's canned pumpkin pie mix, and not just canned pumpkin)
* 0.5 oz spiced syrup (see recipe below)
Method:
Shake all ingredients and double strain into a coupe or martini glass.
*Use a 3″ fine mesh strainer. Mixture will strain slowly, so use a spoon to agitate the mixture in the strainer to speed up the process.
Spiced Syrup:
* 4 cinnamon sticks (3-inch size)
* 8 small slices of fresh ginger (skin on is fine)
* 1/2 of a vanilla bean (split open)
* 30 whole allspice berries
* 20-25 whole cloves (stems on)
* 6 whole star anise pods
* 2 cups of sugar
* 2 3/4 cups of water
Simmer all ingredients on low heat for 30 minutes in a 2 quart saucepan, stirring occasionally. Remove from heat and let steep for another 2-3 hours. Add a little water if the mixture is too viscous (resembling thickness of honey). Strain into a glass container and store in the refrigerator until needed.
9:15am – 9:30am
-'Outside the 904' with  Jerry Mallory of the Detroit Sports Podcast to talk Lions game day culture and on the field expectations.
9:40am – 9:55am
–Farah and Farah injury report
-ICYMI and Jaguars keys to the game
-Weekly predictions: Jags vs Ravens, upset pick and lock pick.
Featured photo via Mike Davis
Every episode of '1010's Kickoff Show' is shown live on Periscope starting five hours before kickoff on Jacksonville Jaguars game days. Check out the full broadcast below…
Hear a song that you liked on our show? We keep them all in this playlist and update throughout the season. It's an eclectic mix with the idea to please most people you'll be with. Careful though…some of these songs are the explicit version.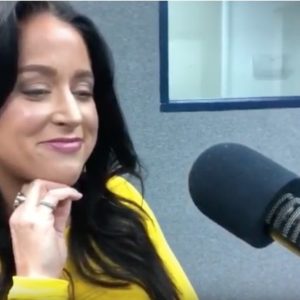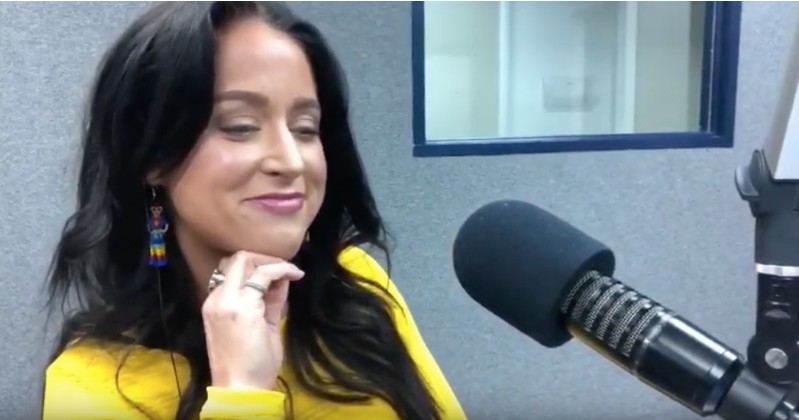 You would think the NFL would learn from past mistakes. But if their response to the latest domestic violence incident involving Kansas City Chiefs running back Kareem Hunt is any indication, they haven't learned a damn thing.