<script src="https://www.buzzsprout.com/38442/440711-penguin-love-triangles-and-sullyfootball-breaks-down-jags-chiefs-nfl-playoff-picture.js?player=small" type="text/javascript" charset="utf-8"></script>
All of Twitter was talking about this penguin love triangle and if you missed it, I gotcha covered. In addition to animal cheating scandals, we dive into the 6 stories in sports you need to know.  PLUS @SullyFootball shares his insight on the Jags/Chiefs game along with who has a shot at making it to the playoffs.
Happy to be joined this week by one of my favorite follows on Twitter, @SullyFootball.
We dive into what both the Chiefs and Jaguars expectations should be for the rest of the season after the two teams faced off on Sunday. PLUS what does the NFL playoff picture look like outside of the Cowboys and Patriots?
AND we dive into a little bit of Sully's career–like a lot of us (including myself) we got our start covering sports on Twitter. Sully talks about his early football days, trolling Raider fans and how he decided to start his podcast, I Hate Sully.
You can hear the full interview with Sully about an hour into the show.
Download and subscribe to his podcast
Penguin love triangle
National Geographic upset a lot of people over the weekend when they tweeted out a video of a penguin love triangle. After the "March of the Penguins" movie many became aware of the fact penguins like to pick a mate for life.
But what if you're a female penguin who thinks your mate just really ain't shit and after years of trying to make things better, you leave him for that penguin who can actually go out and catch fish besides smoking weed on the couch all day. Pot head penguin finds out and decides to fight the new dude but the new dude wins. And the female penguin says yeah…I chose correctly.
Obviously this didn't sit too well with the men of Twitter but what I found fascinating was that while the majority of penguins separate from their mate at because death, the 2nd highest reason female penguins leave their mate is because they've chosen another:
National Geographic also said, "Female penguins have been observed turning to prostitution to help build their nests, offering themselves to male penguins in exchange for rocks. When engaging in this behavior, female penguins usually target single males, so as not to be attacked by other females—unlike the male penguin in the video. The females will occasionally take their payment and run, failing to complete the mating ritual with the new male and running back to their nests with their rocky prize once they have made their offer."
You can see some of the best reactions to the Nat Geo tweet here but I have to give a special reward to the narrator for dropping the line, "The defeated husband gives one last call to the female….But she's got no time for losers."
Mother Nature is so cruel.
Sports 6-pack
Cubs continue to celebrate their World Series:
Weekend in College Football
The CFB Playoff Committee ranked the one loss Aggies 4th overall in the country in their first official playoff rankings. But over the weekend, Texas A&M lost big to Mississippi State and proved they were overrated to begin with.
Undefeated Washington is now #4 and one-loss Louisville sits at #5 in the AP poll. Washington faces off against USC this weekend and Washington State later in the month but these two games are the only hope Louisville and the Ohio State have to possibly make it into the playoffs.
Alabama imposed their will on LSU in a 10-0 game. If you just looked at the score you might say, "Wow, that's pretty close. LSU must be a decent football team." And you would be wrong because Alabama completely dominated them the entire game and proved why they're the best team in the country.
BUT Louisville head coach Bobby Petrino had some commented that the CFB Playoff Committee values style points and if they do, then it should matter for 'Bama too.
Colts beat Green Bay
This Colts team is dreadful on the road and they've spent the majority of the last 6 weeks on the road including a trip to London—all without a bye week. Andrew Luck is most talented guy on the roster by a mile but has also been sacked more than any other quarterback in the league.
Green Bay with an improving Aaron Rodgers are nearly a lock at home with one of the best home field advantages in the NFL.
But any given Sunday because Frank Gore and Andrew Luck helped will this fatigued Colts team to a victory over the Packers 31-24. Now the Colts head into a much needed bye before the fluky Titans come to town.
Young QB vs. Rookie QB
Much has been made about NFL prime time ratings being down and some have blamed it on the quarterback play now that Tom Brady is in the final days(years?) of his career and Peyton Manning retired.
But Drew Brees, Matt Stafford and rookie Dak Prescott have something to say about that perception.
Drew Brees
-Earned 3 touchdowns and passed for another 300+ yard game this weekend against the 49ers.
-That makes 55 career games with at least 300 yards passing and three touchdown passes. That's the most in NFL history.
Matt Stafford
-Through the last 5 games, Stafford has one interception and that one INT came against the talented Vikings defense this weekend.
-Stafford has led the Lions over four 4th quarter deficits to a victory in the 5 wins the Lions have this season.
-Plus, did you see this catch by Golden Tate? My god.
Dak Prescott
-first rookie quarterback in NFL history to have six starts with a 100+ passer rating in his team's first 8 games.
-Led Dallas to a 7-1 record
-First rookie in the Super Bowl era to start and win seven of his team's first 8 games of the season
Mark Cuban and the Dallas Mavericks pull the credentials of two ESPN writers
Why? Apparently because of coverage or lack there of. Is this concerning? What happens in cities where the team tries to "own" the media? Do you even need credentials to games anymore with everything so readily available on the internet?
The world would be a better place if we had more Marshawn Lynch's in the world
Former Cal running back Marshawn Lynch's legendary 2006 medical cart celebration was amazingly recreated on Saturday, as Lynch returned for the game against No. 5 Washington with his mom and Bay Area rapper E-40. Look out, band!  HE'S BACK.
Useless information
Great but Lost
Dale Earnhardt JR got a speeding ticket on his way to Texas Motor Speedway and his fiance snapped a picture of it. When asked how fast he was going Dale responded with "not fast enough." Willing to bet he can afford the ticket.
Shocking realization of the week
Lakers beat the Warriors on Friday night. The only two teams to have a winning streak against the Warriors are the Cavs and the Lakers.
Two headed shark
Scientists are finding more and more two-headed sharks and we don't know why. It started around 2008 and while it's not known if they're able to survive in the wild, some have suggested over-fishing is encouraging more inbeeding in sharks.
The Mannequin Challenge
Just like Planking and Running Man Challenge, we've got another internet trend in which people pose for a picture as if they're a mannequin.
Mini NES comes out next week!
30 preloaded games to include Castlevania, Super Mario, Donkey Kong, Kirby's Adventure, Legend of Zelda and more. Plus one controller for about $60.
Pickle Juice is now available in a can
Whether you're a fan of picklebacks or hangover cures…this should be music to your ears.
The Simpsons have been renewed for a record breaking 30th season.
That's about 17 seasons too long. Seasons 3-8 remain undefeated tho.
Marvel's Dr. Strange had a great opening weekend
3rd best franchise debut at the box office earning nearly $85million. That's only slightly less than Iron Man and Guardians of the Galaxy.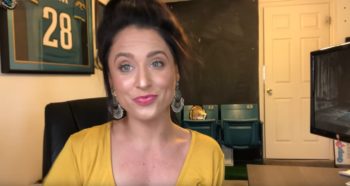 The brand 'GuysGirl' was born a decade ago. But after some recent career decisions, I was left in a tough spot of what to do with the future of a blog that lead to a work from home career. I have a pretty good idea of where I want to go, but I also want to hear from you on the changes I have coming up.
read more