If the NFC West isn't the best division, then it's the North, with four teams that could all make a playoff run (and one or two with bigger ambitions than that).
Predicted Finish
Chicago Bears (10-6) (3rd seed; NFC Divisional Round)
Detroit Lions (10-6) (6th seed; NFC Wildcard Round)
Green Bay Packers (9-7)
Minnesota Vikings (7-9)
Hit the title/continue reading to read more. . .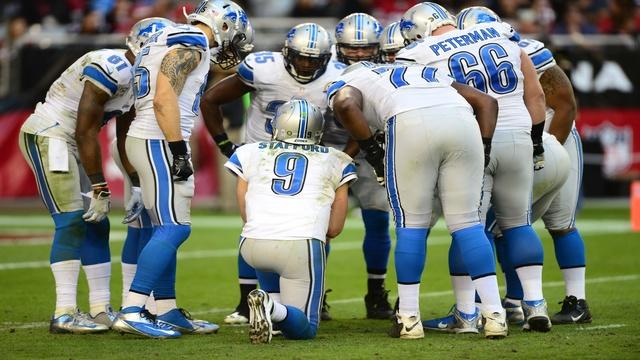 The Chicago Bears have been a bad luck team in recent years, so they're due for a little good luck for a change.  They have the talent on offense, with Jay Cutler, Brandon Marshall and Matt Forte, to put up points.  They boast one of the best defensive secondaries in the NFL.
This is not a perfect team by any stretch, but they're good enough that if they catch a break they can certainly win this division.
I'm looking for a bounce back year out of the Detroit Lions.  They have Matthew Stafford and Calvin Johnson and they've added Reggie Bush as an additional playmaker.  Their defense was middle of the pack in 2012, and unless there's a big drop off, the benefit of a last place schedule will allow Detroit to win a lot more games in 2013.
Green Bay has been the beast of this division for years, and they're due for a setback.  Maybe Aaron Rodgers misses a month and they go 0 for November.  Maybe the weak defense finally gives up more points than even Rodgers can score.
I'm just not convinced the Packers, who have suffered back to back playoff embarrassments after stellar regular seasons, can bounce back again.
Adrian Peterson was a one-man gang for the Vikings in 2012…literally.  The rest of the Vikings offense was largely MIA, and that's not going to improve in 2013 with the departure of Percy Harvin, the team's one true playmaker.
The Vikings defense was solid, and should be again, but may be subject to the big play because there are some holes here.  AP was magnificent in 2012.
He'll probably be great in 2013, but unless he's truly magnificent again, expect Minnesota to finish at the bottom looking up in a tough division.
Games to Watch  
Week 1 – Minnesota @Detroit:  The Vikings' first two are road divisional games against the Lions and Bears.  These games will set the tone for the rest of the season.
Week 7 – Cleveland @Green Bay:  The Packers schedule is so tough that every clearly winnable game on it, like this one, is a trap game.  This one is sandwiched in the middle of a stretch that sees them play all three division rivals plus the Ravens.
Week 12 –  Chicago @St. Louis:  The NFC North seems to have a lot of minefield games.  This road contest is sandwiched in between a game against the Ravens and a trip to division rival Minnesota.
Week 17 Green Bay @Chicago:  A game that is likely for all the marbles in the NFC North.