Here are your Week 4 fantasy football picks. You'll see some familiar faces from Week 3. Enjoy!
Start 'Em
QB: Tyrod Taylor
Yes, we are on the #TyrodTrain. He's been a top-five quarterback through the first three weeks of the season. We knew he'd get it done on the ground but he has been just as good through the air. This week he faces a Giant's defense that allows over 18 points per game to opposing quarterbacks.
QB: Derrick Carr
TWO STRAIGHT WEEKS OF DERRICK CARR! Making this list for a second straight week due to a second straight 300-yard game. He's got real targets and Amari Cooper has started off great. Carr and Taylor are the biggest surprises of this young season. Now after shredding the Browns defense, he faces a Bears team that isn't much of a defensive factor.
RB: Karlos Williams
Williams is average an insane 7.8 yards-per-carry and while that's not sustainable, LeSean McCoy looks like he's going to sit out this weeks game. They play the Giants, who also allow backs to put up back fantasy numbers. With Williams emergence it makes sense to why the Bills moved on from Fred Jackson.
RB: Mark Ingram
Ingram's had a solid start to the season and now matches up with a Cowboys team that allowed Devonta Freeman to run all over them. New Orleans needs to stress the running game as well, even with Drew Brees back.
WR: James Jones
Cobb is the clear start from the Packers receiving corps but Jones does have four touchdowns and is on pace for 1,000 yards this season. The play the 49ers who allow the fourth most points to opposing wide receivers.
WR: Donte Moncrief
He has a touchdown in each game and is the clear No. 2 receiving option on the Colts so far. This week they play a Jaguars team that has a depleted secondary. Expect another score at least.
TE: Jason Witten
Weeden looked to Witten early and often last week and nothing should change this week. They play the Saints, who just allowed tight end Greg Olsen to go crazy on them last week.
Sit 'Em
QB: Ryan Tannehill
Tannehill did not have any success against one of the league's better defenses in the Bills, and there's not much to think that ill change with their matchup against the Jets this week. He hasn't lived up to his fantasy hype and won't this week.
QB: Eli Manning
Just like Tannehill, Manning won't have much success against the Bills this Sunday. A couple of picks are likely, don't expect much from him fantasy wise.
RB: Jeremy Hill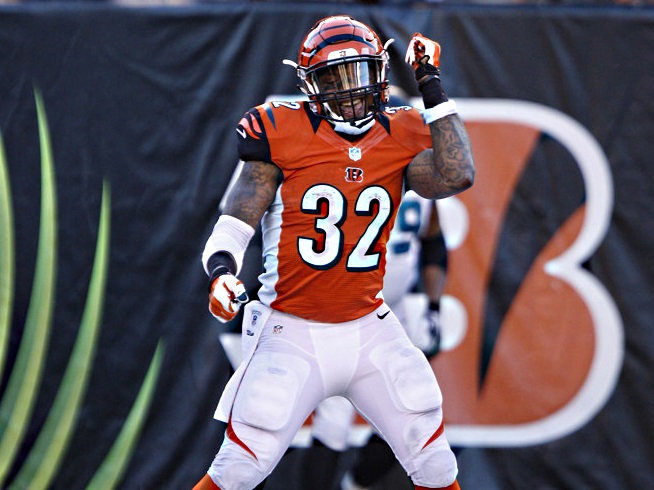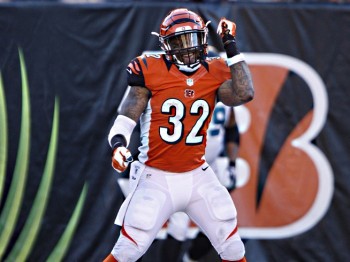 After a good opening week, Hill's been off to a slow start to the season. Now the Bengals face a Chiefs team that is tough against the run.
RB: Matt Jones
Jones was a popular week three start after a big Week 2, but he's not yet the lead back on Washington and can't be counted on for a good amount of touches each week.
WR: Travis Benjamin
Benjamin managed to find the end zone last week with Josh McCown leading the way, but he only had four catches for 46 yards besides that. I don't trust him even though he's scored at least one touchdown in each of the games this season.
WR: Jarvis Landry
The Dolphins most reliable receiver hasn't had a huge fantasy impact, thanks to lack of red zone targets. but this week will be even more tough on him against the Jets.
TE: Heath Miller
Without Big Ben and their long time chemistry, it looks like a stretch to say he's going to have an impact with Michael Vick at the helm.