Fantasy Football trophies might seem at first like something your league doesn't need… yet. But any commissioner worth their weight knows that the trophy is ultimate sign of league longevity.
For leagues who have a revolving door of participants, you're best served with getting a small trophy each season. But for established leagues,  the group of players should invest in a quality trophy that can be shared for years to come.
In our 9 year running league, we have one trophy that's treated like the Stanley Cup. It has 24 personally engraved placards, one for each year a new winner is crowned. The winner of the league gets to hold onto the trophy for the entire year until a new winner takes over.
If you feel like a Stanley Cup-esqe trophy is too much for your league, perhaps looking into some affordable alternatives will best suit you.
Lucky for you, we've found a variety of options for your league. Check 'em all out below…
Which one of these fantasy football trophies is right for your league?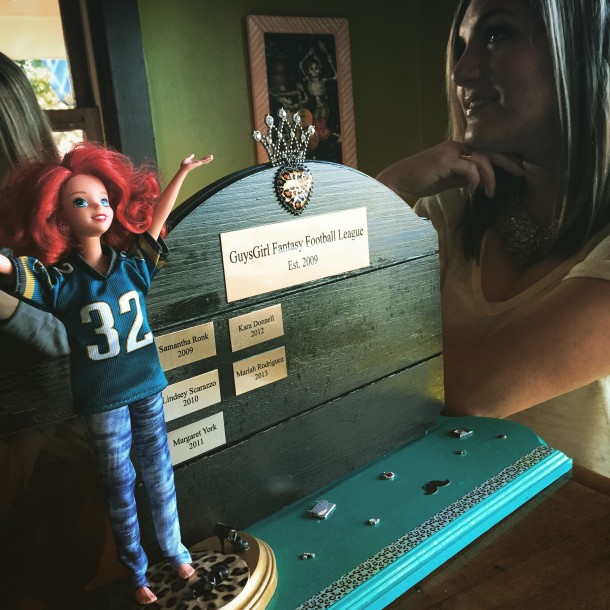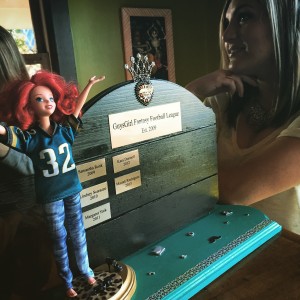 UPDATE: Since we originally published this article, we scoured the internet for female fantasy football trophies to no avail. So we made one ourselves.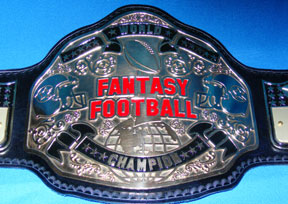 At least a few hundred bucks might be a little much to spend on a fantasy "trophy"  but if you got the cash, what better way to show your superiority than wearing a giant wrestling belt? This one from Wildcat Championship Belts along with their numerous other options should help solidify your league as the best in town.
The Fantasy Football Trophy Toilet Seat 

This toilet seat trophy is perfect for someone who had a dreadful season. But the best part about this one is that if you pick up the toilet seat, it has room to add multiple names, making this something you can use every year for fantasy football seasons to come!
Fantasy Football League Championship Mug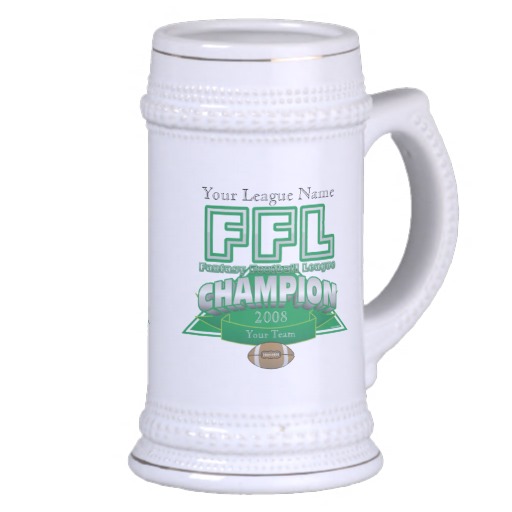 Not reusable but a good and cost-effective alternative to a big trophy.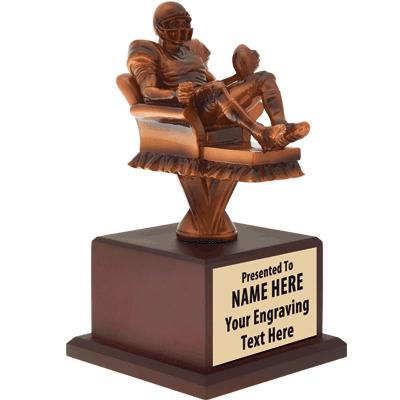 Perhaps the best personification of the "arm chair quarterback" is this beauty. For only $52, you can give a trophy that someone can laugh at but still be prideful in showing it off in their home.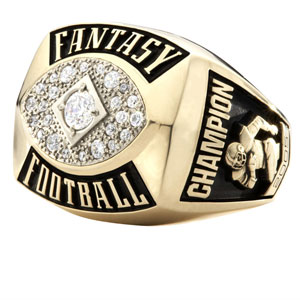 Upon doing research for our Super Bowl Rings post a couple weeks back, we discovered that the same company that makes those rings, also makes championship rings for all fantasy sports. The choices also include women's rings! But for the price, it's probably out of reach for most fantasy leagues.
But if you want a ring that's a lot more affordable, here's a nice option for only around $15
Fantasy Football League Bobblehead Trophy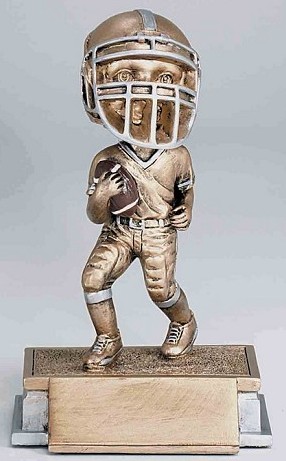 This is the trophy I use for my league winners every year. Many sites sell them but you can get this one for only $10. Can't beat that!
But if you're looking for a bobblehead that's a little more creative, you can get a custom bobblehead made for around $70.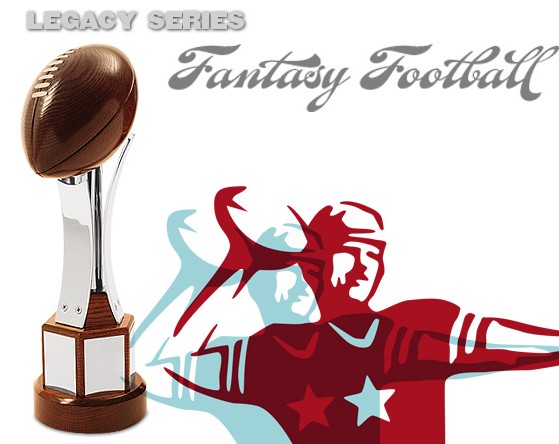 These trophies actually look unique and separate themselves from "normal trophies" you could find at a store down the road. The entire trophy is hand crafted, engraved, solid wood base and there's even metal laces placed on the football itself.
Editor's Note: This article was originally published in 2016 but updated slightly in 2022