The AFC West will not be the best division in football.
And it certainly won't be the most interesting division.
But it may very well be the strangest division anyone's seen in quite a while.
Your defending Super Bowl champions in the Denver Broncos will start unknown Northwestern product Trevor Siemian yet will still feature a defense that was good enough to bring them a title last season.
Yet the West will also feature an Oakland Raiders team with a high excitement quotient on offense and a high talent quotient on defense, and I think the Raiders have one of the best chances to be a breakthrough playoff team in 2016.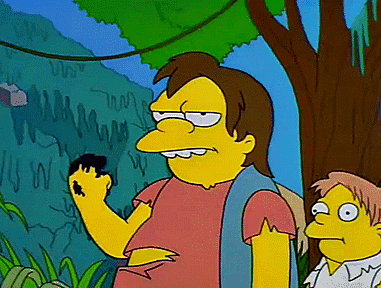 Predicted Finish:
Oakland Raiders (10-6) (3rd seed; Divisional Round)
Denver Broncos (8-8)
Kansas City Chiefs (7-9)
San Diego Chargers (4-12)
The Raiders big fixes in the offseason came where they needed it most – in the defensive secondary and offensive line, and the added protection given to Derek Carr will show up in the stats, especially for emerging star receiver Amari Cooper.
Similarly, an improved secondary will help turn pass rush demons Khalil Mack and Bruce Irvin loose on an opposing group of quarterbacks who don't measure up.
As good as the Broncos defense was in 2015, it suffered inevitable offseason losses that the rest of the team isn't good enough to absorb or rebound from.  Denver will be stout this season but they won't have much firepower and Gary Kubiak has yet to convince me he can coach up an offense.
That leaves the Broncos in a sort-of no man's land.
They're good enough to spoil but probably not good enough to repeat. And by repeat, I mean repeat making the playoffs.
I've been surprised over the last few seasons with the Chiefs having as much success as they've had. Given Alex Smith's limited offensive capabilities and a defense that, although gifted with playmakers, is also cursed with holes at inopportune places, I think Kansas City's luck runs out this season.
They had a highly favorable schedule the last few years and rode it when they needed to.  But come stretch run time,the Chiefs were unable to knock back supposedly equal or superior squads, and there will be too many of those on the schedule this year to make up for.  An injury to Jeremy Maclin or Jamaal Charles this year will not be something KC can overcome, and even healthy, this is a team that falls just short.
If the San Diego Chargers weren't regretting passing on Laremy Tunsil in the draft previously,  they must certainly be doing so now.  They've botched the Joey Bosa situation and they desperately need help on the o-line, where Tunsil would have been a perfect fit with a man-sized chip on his shoulder.
Instead, Philip Rivers will spend another season on his back and the Chargers bad defense will not be any better with Joey Bosa missing all of camp and most of the preseason.  Another wasted season in San Diego and Philip Rivers continues to cement an unpleasant legacy as the 21st-century version of Archie Manning.
Good luck to the Chargers in signing other big free agents in the future.
Ultimately this year's AFC West will be the story of whether the Raiders can have a breakthrough season, and just how much upside they show moving forward.  It could wind up being a pretty exciting winter in Oakland, although the rest of the division figures to look a bit stagnated, with the Broncos still flush with enough talent to remain dangerous.
Games to Watch
Week 3 – Denver @Cincinnati The Broncos' first three include a Super Bowl rematch with the Panthers and hosting the Colts before this tough one against one of the AFC's best.  If the Broncos come out flat, their season could be over before it starts.
Week 8 – Kansas City @Indianapolis If the Chiefs have a chance this season it will be in proving they can win "bubble" games like this one at the Colts.  If Kansas City can't score over .500 against other teams in their class, they'll finish well below football's Mendoza Line for sure.
Week 9 – Denver @Oakland  The Raiders head into their bye week after this one, and won't see the Broncos again until they visit them in the last week of the season.  Call this one an early game with playoff implications?  You're damn right.
Week 16 – San Diego @Cleveland  I'd say this is a potential showdown for a high draft pick, but the Browns might well be better than people think at this point, and even if the Chargers score a "bottom 3" choice, they'll probably screw it up anyway.  Sorry, San Diego.