Kliff Kingsbury is entering his third season with Texas Tech and after a strong 7-0 start to his collegiate coaching career, he's since gone 5-13 in one of the worst seasons in 25-years for the Red Raiders.
What's partially to blame for that losing record?
Some are saying the losing record can be attributed not to Kingsbury's coaching style, but his terribly attractive good looks and the side show that comes with it.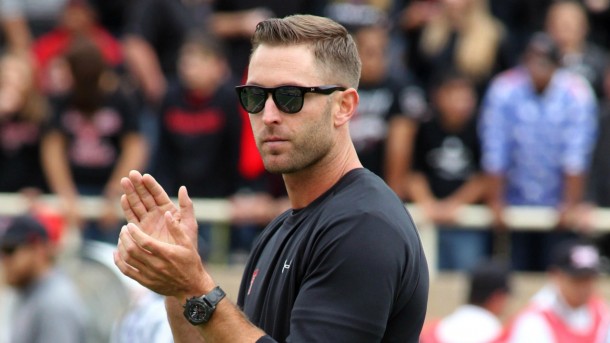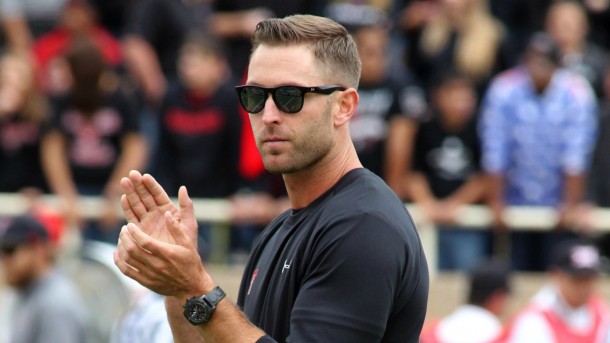 But not anymore. For those paying attention, gone are the days where he takes ultimate group photos with the likes of Tom Brady and Mike Tyson while also posing shirtless, showing off his abs.
In fact, Kingsbury has been nearly MIA since the winter of 2014, choosing to focus on football rather than listening to alumni as they attempt to turn him into a celebrity with appearances at events such as the Oscars. His Twitter account hasn't had any activity since May after he graced us with TBT pictures and of himself holding a puppy. And even doing a simple Google search on his name brings up the number one searched term — is Kliff Kingsbury married?
No, he's not.
There's no doubt his good looks are one of the first things the public asks the young head coach. He even admitted using his good looks to flirt with the mothers of potential recruits. But you can tell by his mannerisms in interviews, like the one below, he's tired of talking about his irrelevant good looks and simply would like to focus on the X's and O's.
https://www.youtube.com/watch?v=z-LJG6rwsBQ
It's an unusual situation to find yourself in when people are more concerned with your looks than your performance. Well, for men it is.
But when you're a dead-ringer for Ryan Gosling, it's perfectly acceptable to embrace that attention in a world where people are trying to make the dad-bod a thing.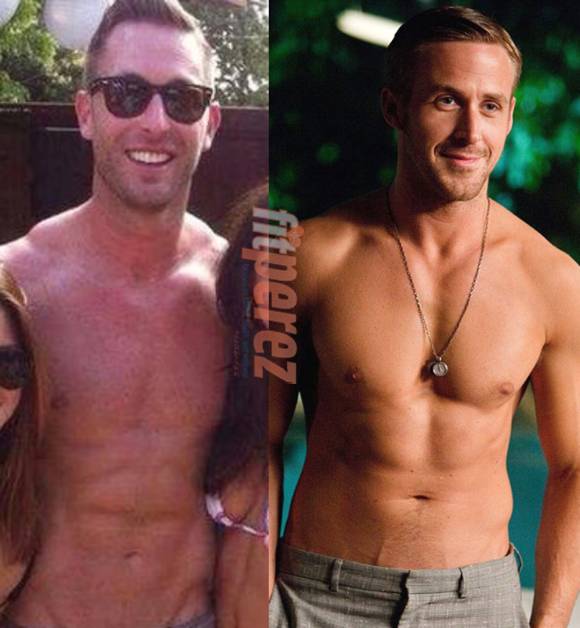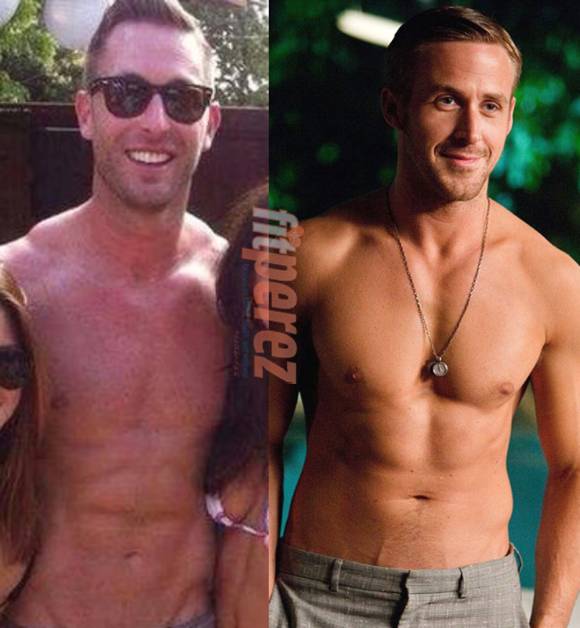 The only condition to the sideshow is you have to win games. Otherwise, everything will become an excuse as to why someone will want you fired or thinks you're an incompetent, inexperienced coach.
Kingsbury is a former collegiate player for the Red Raiders where he earned several awards, was the quarterbacks coach for Johnny Manziel at Texas A&M and is entering a deciding year into his first foray as a head coach.
At 36-years-old, he's the only active head coach in a Power 5 conference who's under the age of 40.
Simply saying "I don't wanna be the 'hot guy' anymore" isn't going to take that attention away from you. You have to act it. Texas Tech is expected to have a better season than 2014, but not by much. But by Kingsbury purposely avoiding the spotlight for anything that doesn't have to do with football, that's the best play call the young coach can make for his career, both on and off the field.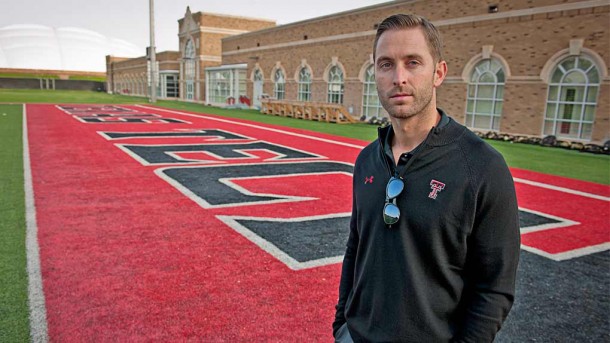 Featured image via SB Nation. Images within post via Campus Insiders, Perez Hilton and The Sporting Herald.