Aron Johannsson, the best forward on the U.S. men's national team's, is eying a move to MLS.
During an interview on ESPN Soccer Today, Johannsson broke the news, saying he'd love it if he were given the privilege to play in the league at the peak of his career.
Currently, the 24-year-old has had his fair share of diverting free bets online towards his team and club, thanks to his and his teammates' prowess in the field. As a forward for the Dutch Eredivisie's AZ soccer club, Johannsson has been able to score 29 goals in 58 league appearances successfully.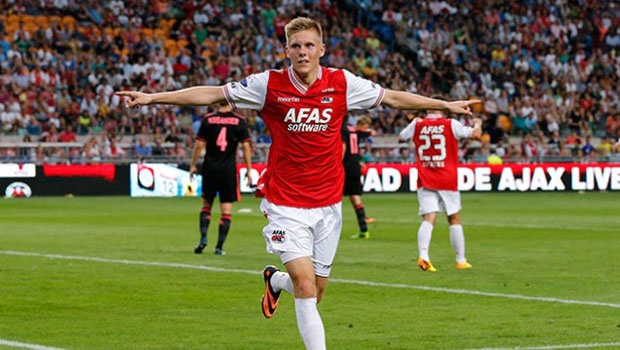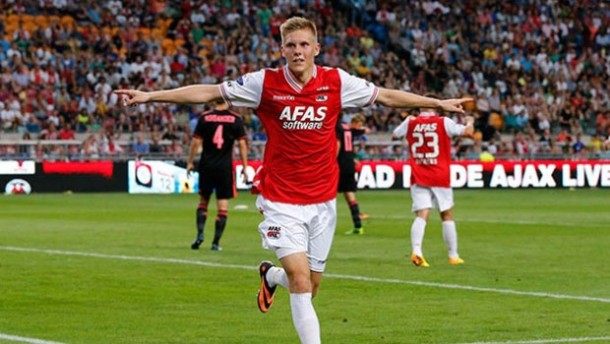 Johannsson's goals go back to his signing to the club in January of 2013. Just recently, he was able to help the club bag its sixth consecutive qualification for the European competition. His efforts and stand in the club's performance has improved the free bets in favor of the club.
During the Sunday radio interview, Johannsson was asked whether he sees himself as an able candidate to move to MLS. His answer was short and precise: "Most definitely." He only wishes that an opportunity would present itself.
Aron quipped that he would want to make the move during the peak of his career. Johannsson wants to play the MLS since he doesn't wish to get to this level when he is too old and unable to fulfill the demanding expectations.
Johannsson Prowess in the Field
Aron confirmed that his only wish was that he can prove not only to himself, but also to his fans that he could continue playing at his best. He wants to prove that he can play in the United States and show how great he is at the sport in America, after being born in Alabama, yet growing up in Iceland.
He made his first appearance for the United States national team in August of 2013 after he switched his international allegiance from the Icelandic nation. His efforts in the field have seen him collect 12 caps for the Unites States.
Among his achievements includes an appearance in the United States' 2-1 win over a strong Ghana team the 2014 World Cup. Johansson is part and parcel of head coach Jürgen Klinsmann's 23-man squad set to compete in the upcoming CONCACAF Gold Cup.
Who IS Johannsson?
Before you run to place bets online for the U.S. team, let's take a closer look at Johannsson.
When he was three years, his family relocated to Iceland, and his soccer career began to flourish. He was picked to represent Iceland at the U-21 level. But before earning a senior cap, he opted to play for the United States national team. Johannsson has successfully bagged three goals in 12 career international appearances.
As a twenty-four-year-old, Johannsson has played for Dutch side AZ club since 2013 and before that he played for Aarhus, a Danish team, and Fjolnir, an Icelandic team.
Many pundits agree that the MLS is a retirement league. But Johannsson sees MLS as the perfect opportunity to make a career in the United States. While European greats like David Villa, David Beckham, and (now) Andrea Pirlo are using the MLS to ride off into the sunset, Johannsson is entering the peak of his career.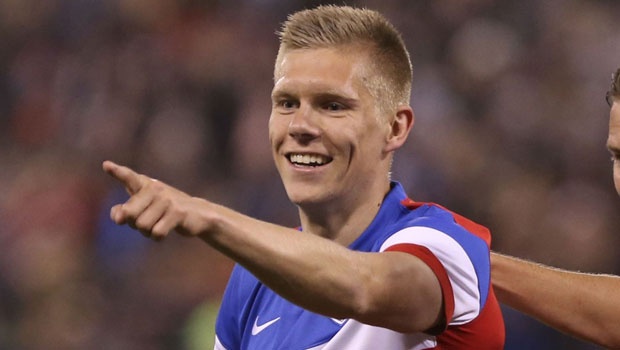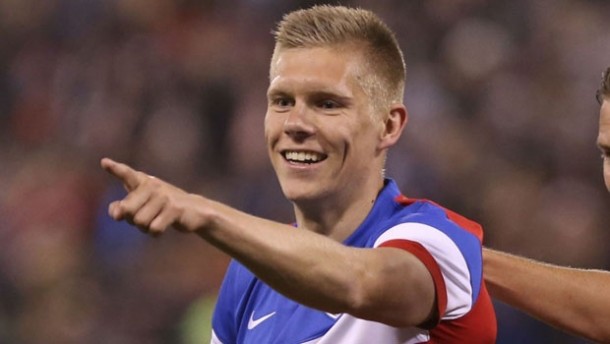 But is that what's best for Johannsson, and the United States national team? European competition, even in some of the mid-tier leagues like Eredivisie, still offers better competition than MLS. If this were a choice between an Icelandic domestic club and MLS, the choice is easy. But because it's AZ, and because he'll have the opportunity to play in Europa or the Champions League, against some of the top competition in the world, a move to MLS would likely stunt his growth. Yes, Johannsson would elevate American soccer on a domestic level, but he likely wouldn't develop to his full potential.
This article was written by Tony Samboras. When he's not keeping tabs on rumours and transfers, he keeps busy by writing for various free betting websites.