Building on the success of 2015, singer-songwriter Rachel Platten sparks a wildfire in 2016 with the release of her first major label on New Year's Day. 
2015 was a big year for Platten
Maybe even her biggest yet. Thanks in large part to the reception of her hit single, "Fight Song," it's not difficult to understand why Platten made her mark on the music industry. The positive message and catchy melody made it an anthem for many and even appeared on Pretty Little Liars and The Biggest Loser in 2014.
Similarly, her first album is ablaze with tracks that are just as upbeat and enduring, sparking a 'Wildfire' in the hearts of fans everywhere.
Falling in love with PLatten's WIldfire
Lyrically, Platten provides a vivid image of the story being told and brings her songs to life vocally through raw emotion and absolute vulnerability.
With the great mix of upbeat dance songs and beautiful ballads, this record entices you to play on repeat all day, everyday. Her duet with Andy Grammer, "Hey Hey Hallelujah," is perfect to jam out to when doing chores around the house or when you need that great afternoon pick me up.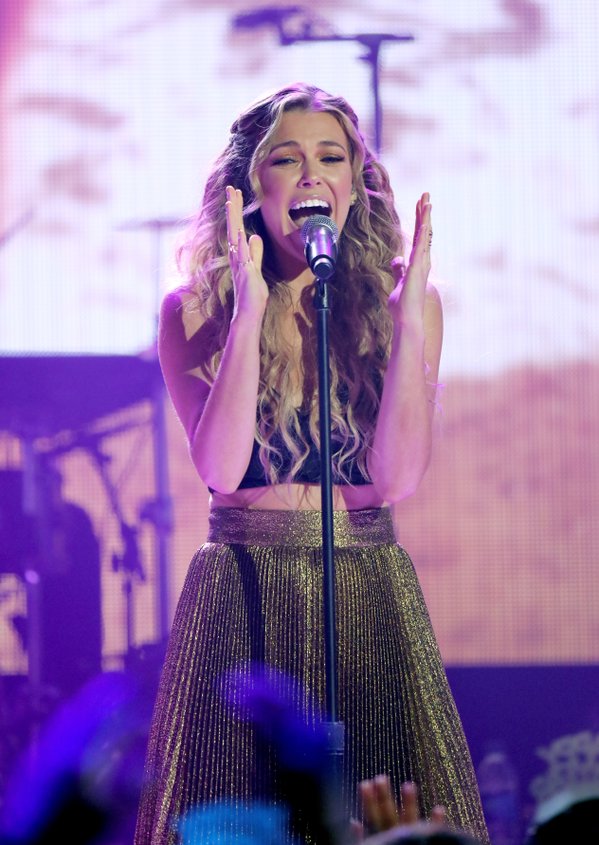 Honestly, though it is difficult to select a favorite from the plethora of spirited songs featured, musically, "Superman" captures my attention and speaks to me the most for the stripped down style which beautifully spotlights the lyrics and Platten's voice.
Though the central message of the song may resonate within each of us, I encourage listening to each selection on the album all the way through before declaring your own personal ballad for 2016.
Basically, Platten's 'Wildfire' is white hot and I highly recommend it. Particularly if you're already fans of Katy Perry, Kelly Clarkson and Hailee Steinfield, the themes of self-empowerment and overall ass-kicking will strike a chord.
'Wildfire' reminds us as "Fight Song" did — you don't have to do everything on your own, you have people in your life who are willing to help even when life gets tough, and that if you are able to remain true to yourself, your spirit too will soar and spark a wildfire in 2016.