Unlike the American League, which has a clear tier of teams at the top, the National League looks like a real free for all this season, with up and coming teams looking to break through, recent arrivals looking to hold fast, and once-removed contenders looking to regain past glory.
How does this soup work itself out?  Keep reading to see our picks for the NL Playoffs.
Hit the title/continue reading to read more. . .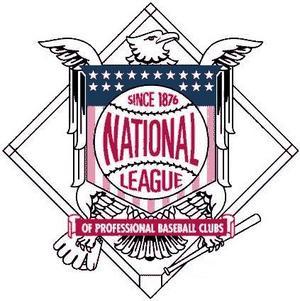 Predicted Order of Finish
| | | |
| --- | --- | --- |
| West | Central | East |
| San Francisco Giants | Pittsburgh Pirates | Washington Nationals |
| Los Angeles Dodgers | Cincinnati Reds (Wildcard) | Phila. Phillies (Wildcard) |
| San Diego Padres | St. Louis Cardinals | Atlanta Braves |
| Colorado Rockies | Milwaukee Brewers | New York Mets |
| Arizona Diamondbacks | Chicago Cubs | Florida Marlins |
The most interesting division in the National League is probably the Central, since it figures to be the most competitive.  That's mainly because it's a pretty weak division but with no real also-rans besides the Cubs.  I'm picking the Pirates to finally break through – they were one of the best teams in baseball for four and half months last season but faded down the stretch.  Cincinnati is clearly a contender as well and while I have no idea how they KEEP making the playoffs, you'd be crazy not to call the Cardinals at least a dark horse, if not better.
Out west, it's a two team race between the beefed up Dodgers and the Giants.  For some reason, I just don't believe in the Dodgers – people have been predicting it will be "their year" seemingly forever and it never is.  By default, I have San Francisco repeating in the West.
The East has the most traditional array of teams vying for position, with the new powerhouse Nationals looking to prove last year was no fluke, the retooled Braves hoping they've put themselves over the top, and the Phillies hoping that they can make one last run with an aging roster that once upon a time dominated the NL.
PLAYOFF PREDICTIONS
Philadelphia def. Cincinnati (Wildcard)
San Francisco def. Philadelphia 4-2 (NLDS)
Washington def. Pittsburgh 4-1 (NLDS)
Washington def. San Francisco 4-3 (NLCS)
Detroit def. Washington 4-1 (World Series)