The following was written by Lisa Chung to counter point the argument that the. Read on to see why Lisa's believes they SHOULDN'T be.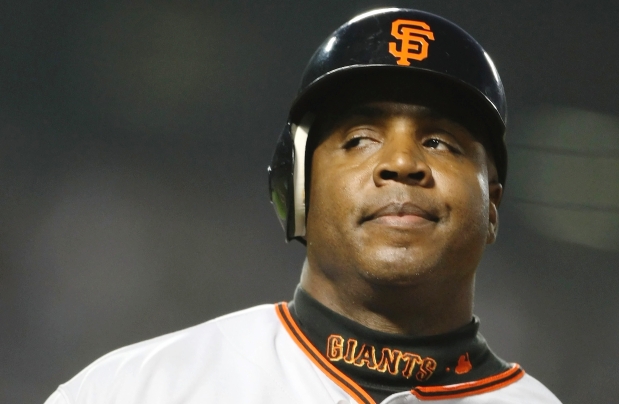 Around 2pm on Wednesday the announcement was made that no one was voted into the MLB Hall of Fame.
At first I was shocked but when I saw who was on the ballot and I started to understand why. First you have Barry Bonds, then you have Roger Clemens and lastly, you have the steroids era that comes along with that. True that Barry Bonds is by far one of the best hitters of all time, but what are the real records you are breaking if you are cheating to get there?
Yes, Bonds admitted to the steroids but he also said that he did not knowing know about them.
Come again Mr.Bonds? What does that statement even mean? He knew what he was doing and if he didn't know then he at lease knew what the steroids did to his playing abilities and should own up to it.
I understand numbers are numbers and that these players have shown great ability, great contribution towards the game but there are consequences to your actions. What kind of message are we sending to rookies or even younger generations  by letting these players get into the hall of fame without any consequences.
Al Kaline, former Detroit Tigers player and Hall of Famer said himself he was happy that no one got into the HOF this year "I'm kind of glad that nobody got in this year, I feel honored to be in the Hall of Fame. And I would've felt uneasy sitting up there on the stage, listening to some of these new guys talk about how great they were".
I agree with Mr. Al Kaline a hundred percent, it is an honor to be in any kind of  hall of fame. Especially since there are players out there who work hard on breaking records, who work hard on the field and off the field without using steroids.
Another Hall of famer who was also happy that no one was voted in was Goose Gossage when he said to the AP  "If they let these guys in ever ,at any point, it is a big black eye for the hall and for baseball. It's like telling our kids, you can do whatever you want, and it's not going to matter".
I also did some research on the rules, and what the baseball writers look in a player in order to vote them in the HOF. The rule that stood out the most was number five. "Voting shall be based upon the players records, playing ability, integrity and sportsmanship character, and contribution to the teams on which the player played".
The contribution, records and numbers of these players were out of control amazing but that still doesn't eliminate the fact that they used steroids to enhance their abilities. And last I checked, cheating has never built anyone's character.
Winning games or the World Series is one of the best feelings in the world as a baseball player, but winning those games with integrity, being honest, and building character the right way is even a better feeling. As Sophocles once said " I would prefer to fail with honor than win by cheating".