Could this finally be the year the Yankees don't make the playoffs? Maybe, but don't bet on it. Still, there hasn't been this much intrigue coming of the AL (and the AL East in particular), in quite a while. Keep reading to see our picks for the AL Playoffs.
Hit the title/continue reading to read more. . .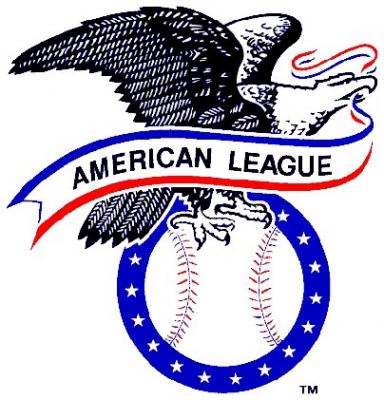 Predicted Order of Finish
| | | |
| --- | --- | --- |
| West | Central | East |
| Los Angeles Angels | Detroit Tigers | Toronto Blue Jays |
| Texas Rangers (Wildcard) | Chicago White Sox | NY Yankees (Wildcard) |
| Oakland A's | Kansas City Royals | Baltimore Orioles |
| Seattle Mariners | Cleveland Indians | Tampa Bay Rays |
| Houston Astros | Minnesota Twins | Boston Red Sox |
There are several transparent favorites in the AL this season. In the weak Central, loaded Detroit should cruise to another division title with only a nominal challenge from the White Sox who will be chasing them. One thing to watch is Kansas City, who is a bona fide dark horse this season and could finish over .500 for the first time in a while.
If at first you don't succeed…Hey Angels, the rest of the league called and wanted to let you know they're out of players for you to sign. The Angels big spending spree didn't net them the playoffs last season, despite the presence of uber-rookie Mike Trout. Will more spending equal more wins? Oh yeah, and the Astros are in the division now (yawn). Still, the race between playoff favorites Texas and LA will be one to watch, and don't count out Oakland because, you know, they're Oakland and no matter how they look they're always a dark horse (like last year when they somehow won this division).
The real race this season, however, is in the East. Toronto made some major moves in the offseason that could put them over the top. That said, Tampa remains a perennial contender, as do, of course, the Yankees, so you've got three teams right there in contention. But wait. The Orioles are always improved, and they're a genuine dark horse too. Which leaves Boston in the cellar? Really? I don't expect the Red Sox to contend this year, but would it completely shock me? The Red Sox may be a step behind in the East, but they're leaps and bounds ahead of the bottom of the AL, like the Twins and Astros.
PLAYOFF PREDICTIONS
Texas def. New York (Wildcard)
Detroit def. Texas 4-1 (ALDS)
LA Angels def. Toronto 4-3 (ALDS)
Detroit def. LA Angels (4-2) (ALCS)