If you're tired of international soccer (and looking for something new in a wasteland of summer American sports) how about giving Thoroughbred horse racing a try? The Caulfield Carnival is a perfect way to kick off spring, and because it's held in Melbourne — Australia's most stylish city — it's an opportunity to indulge your fashion sense as well.
If you like to check out the latest trends and entertain with panache, the Caulfield Racecourse is the place to be in early October.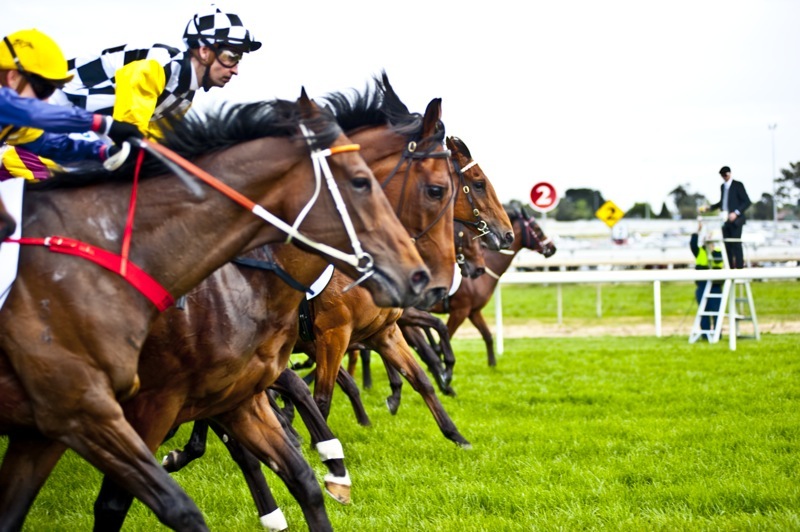 The Caulfield Carnival, hosted by the Melbourne Racing Club, consists of three exciting days of Group 1 races, which means you'll be seeing some of the top horses in Australia and many contenders for the Melbourne Cup.
Top events include the Caulfield Guineas, a set-weight race for three year olds, the Caulfield Thousand Guineas for three-year-old fillies and the thrilling Caulfield Cup itself, a handicap race for horses three years and up. With a purse of three million Australian dollars and a grueling 2,400-meter distance, this race is always a high-stakes event.
The Caulfield Cup is also a major society celebration, with fashion shows, style competitions and the ever popular Blue Sapphire Ladies Luncheon. If you're not sure how to turn yourself out for the 2015 Caulfield Cup, here are a few pointers: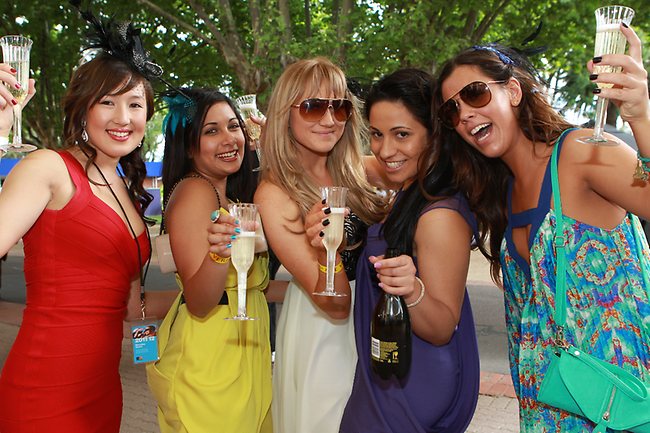 The Caulfield Cup takes place in spring, so fabrics are lighter and colors more vibrant than at other times of the year. Both the ladies and the gentlemen show up in their finest, most chic garb, and it's a marvelous event for people watching.
Ladies millinery for these kinds of events has gotten decidedly smaller over the last few years. Instead of broad-brimmed hats, many spectators are opting for more sculptural and artistic headwear — also known as "the fascinator." These headpieces are often perched on one side of the head and made of straw, lace, ribbons, leaves, feathers and even gold and silver filigree. Other popular hair adornments include hairbands or tiaras made of fresh flowers or semiprecious stones.
Dress codes for the Caulfield Carnival have been creeping towards the somewhat stricter requirements for the Melbourne Cup. Whilst there are no rules for general admission, ladies wishing to watch the races from the membership enclosures or marquees can have no midriffs showing, and no denim is allowed. Most attendees try to strike a balance of appropriateness with sleeveless cocktail dresses with hems to around the knee. The longer you make your skirt length, the more you can show a little skin on top.
You'll see lots of statement jewelry at the carnival, gorgeous purses, tiny gloves and very high heels. If you're planning to do a good deal of walking or spend a lot of time in the turf areas, a platform wedge may be more advisable than a stiletto.
Beautiful makeup will be on display as well, with minimal coverage on the face, groomed brows, long lashes and natural or defined lips to suit the outfit and headwear. Soft up-dos and long, gentle waves are the norm for hairstyles, and of course, immaculate manis and pedis rule.
The 2015 Caulfield Cup is one event where the gents can keep pace with the ladies in the style category. A jacket and tie is required in any of the exclusive areas, but creativity is the word of the day. You'll spot plenty of pastel colored suits and shirts in stripes, gingham and windowpane checks, along with bow ties, monocles, the latest eyewear and pocket squares.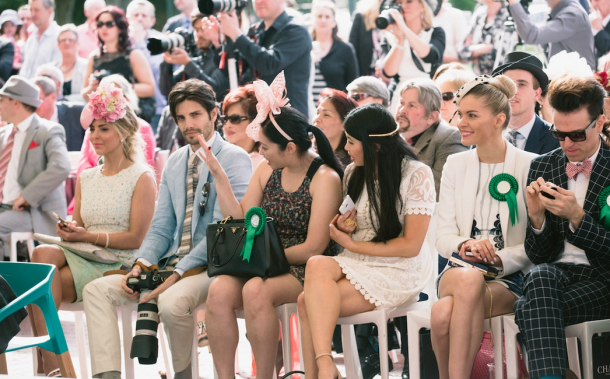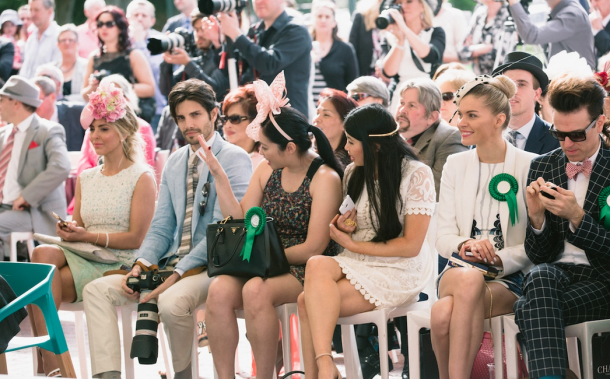 Hats are every bit as important for the men. A straw fedora or boater with a colored fabric band will never look out of place.
The Caulfield Carnival attracts over 650,000 international visitors every year, and 2015 promises to be no exception. Check out the fun at this year's event, and it just might become your new favorite tradition.