Browns Fan Danny Catullo says "Our road to the Super Bowl starts today"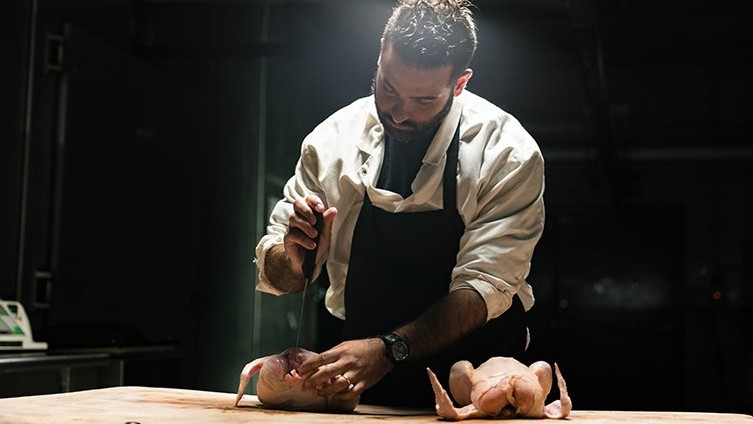 As a business owner who's a sports fanatic, I love chatting with fellow fans who also run their own business. Someone who fits that profile and is doing extremely well is a gentleman by the name of Danny Catullo.
Danny is a 3rd generation butcher shop owner based in Youngstown, Ohio who owns Catullo Prime Meats and is CEO of Perishable Shipping Solutions. He's also been called an insanely optimistic Browns fan who was kind enough to join us on 1010xl's The Kickoff Show to talk about his fandom and the matchup.
Hear our interview with him covering his business, his shop creations like "Meat Panties" and how he feels about the Jaguars facing off against his beloved Browns.
To check out Danny's selections that can be shipped right to your door, visit his website at Catullo Prime Meats. You can also give him a follow on Twitter @CatulloMeats.
<script src="https://www.buzzsprout.com/38442/597382-interview-with-optimistic-browns-fan-danny-catullo-who-says-our-road-to-the-super-bowl-starts-today.js?player=small" type="text/javascript" charset="utf-8"></script>
TIME STAMPS:
54:11- BTS during a commercial break before Danny is brought on
1:02:40- When the live interview with Danny starts (better audio is available via the podcast link)
1:17:54- Glimpse of the infamous "Meat Panties"
Blythe is a sports and entertainment broadcaster based in Jacksonville, Florida. When she's not pumping out marketing how-to's on Brumleve Brands, she's covering sports and culture in the North Florida market and beyond. 
PRODUCTS USED/MENTIONED
Camera: Logitech HD Pro Webcam
Desktop Mic: Blue Yeti
Mobile Mic: Omnidirectional Easy Clip On
Head Phones: Sony Noise Canceling Headphones 
Lighting: Neewer 18in Divi Ring Light
Camera Tripod: Selfie Stick with Remote and Stand
Livestream Software: Switcher Studios
*Though this article contains affiliate links, these are all products we have used for GuysGirl Media business, shows and content. We hope you find them helpful because we wouldn't recommend them if we didn't!
<script type='text/javascript' charset='utf-8' src='https://www.buzzsprout.com/38442.js?player=large&limit=10'></script>