For those that appreciate the game of golf, Tiger Woods, Phil Mickelson and Jason Dufner are all legends in their own right. While two of the three have collectively more success than the other, the following photo that was snapped of top guys in their sport is remarkable.
The blue suits, the historical backdrop and casualness of the conversation all captured is what makes golf fans drool.
The best part? It was completely unplanned. The photo captures the moment of these guys just hanging out.
If only we could be a fly on the wall to hear what their conversation was about….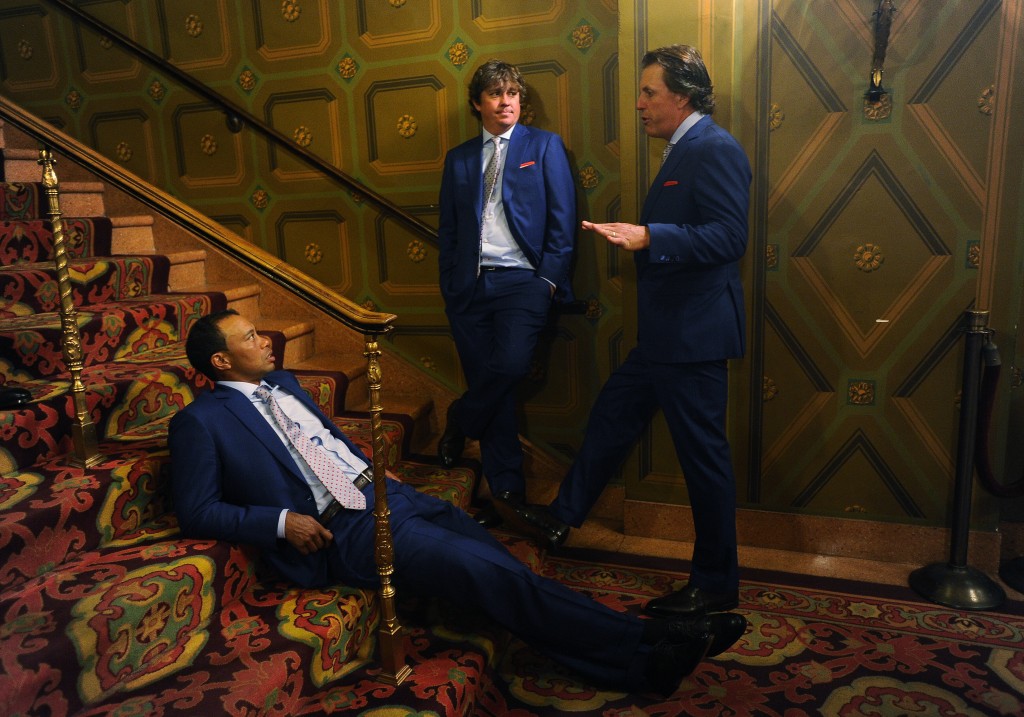 Photo by Chris Condon/PGA TOUR via USA Today