This has been a truly insane year for college basketball, with almost no consensus on who is #1 and everyone predicting a ton of upsets in the tournament.
That makes it harder than ever to figure a Final Four, and what the path to the promised land will look like.
Here's how my bracket analysis looks.
Hit the title/continue reading to read more. . .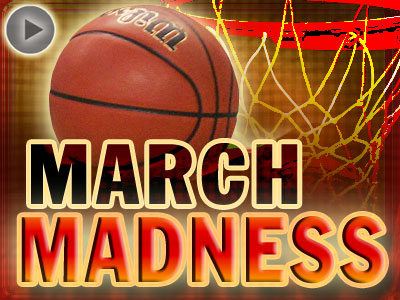 image source
The Midwest
This bracket is completely loaded. The top three seeds, Louisville, Duke & Michigan State are all legitimate championship contenders, and Oregon and Middle Tennessee St are potent potential spoilers.
In the first round, my upsets are #12 Oregon over Oklahoma State, and #11 Middle Tennessee State winning their play in game and then taking out #6 Memphis.
I have the solid top 4 advancing in the second round, although watch #12 Oregon again to potentially play spoiler against #4 St. Louis. I like #3 Michigan State to end #2 Duke's run in the sweet 16, before falling to Louisville, whom I have advancing to the final four out of this region.
The South
This is not a particularly strong bracket. The top 2 of Kansas and Georgetown are solid but not dominant, and I'm not sure any of the field in this region is good enough to take out the top teams.
In the first round, I have just one upset, with #11 Minnesota beating #6 UCLA (who are hampered by injury). The second round features a GREAT game, with #1 Kansas taking on #8 North Carolina (and former Kansas coach Roy Williams), but I do like the Jayhawks to survive that challenge. I have #5 VCU beating #4 Michigan, however, for my round 2 upset. That sets up a sweet 16 game of Kansas vs. VCU (remember, VCU beat Kansas in the tournament last year). Once again, I have the Jayhawks surviving. I also have #2 Georgetown coasting past #3 Florida, and then beating Kansas to make the Final Four.
The East
This is a top heavy bracket. Indiana is a really strong team, with a great blend of size and experience. I think both Miami and Marquette are suspect as the 2 and 3 in this region, and the most serious challenge to the Hoosiers will probably come from lower in the bracket.
In the first round, I have #9 Temple (who've earned some very big wins this season) beating #8 NC State (who've underachieved all year). I'm not calling for other round 1 upsets, although there are a lot of potential trouble spots for higher seeds. Syracuse is not necessarily safe against #13 Montana, and #3 Marquette could fall to Davidson in round one too.
In the second round, I have #6 Butler (who have beaten Indiana and Gonzaga this season) taking out #3 Marquette. I also have #5 UNLV beating #4 Syracuse. Although I have Miami beating Illinois, that's not a given. In the Sweet 16, I have Butler once again moving on, beating Miami, while I have Indiana surviving UNLV, setting up a Butler/Indiana rematch. I have the Hoosiers winning this time, and headed to the Final Four.
The West
This is the weakest bracket and the one where I have all hell breaking loose. #1 Gonzaga has only one top 25 win and was 44th in strength of schedule. #2 Ohio State lacks size and doesn't seem to look very impressive when they win.
In the first round, I have the Boise State/LaSalle winner (Boise State in my book) beating #4 Kansas State. I also have #11 Belmont, who is 18th in RPI, beating #6 Arizona. In the second round, Gonzaga becomes my first #1 seed to lose, falling to Pittsburgh (who comes in hot), setting a sweet 16 game of #8 Pittsburgh and #5 Wisconsin, which I have the Badgers winning. I have #3 New Mexico beating #2 Ohio State in that round as well.
In the regional final, I have New Mexico going to the Final Four. New Mexico has four wins against top 25 teams and is 3rd in strength of schedule. I'm ignoring the Mountain West's historically weak performance in the tournament in making this pick.
The Final Four
So my Final Four is two #1s (Indiana, Louisville), a #2 (Georgetown) and a #3 (New Mexico). In the first Final Four game, Louisville takes out New Mexico. They're just the better team. In the other game, Georgetown's youth catches up to them, and Indiana knocks them off, setting up a championship game between what I believe are the two best teams, Louisville and Indiana. I like the Hoosiers to win it all here. They have all the characteristics I look for in a team that can go all the way.