"He dances like a man on a two-game losing streak."
Over the weekend, while the rest of us were getting geared up for the NFL Divisional Championship games, Nick Saban was getting his, um, groove on.
The Alabama head coach hosted some incoming recruits and parents at his home, and one of his new players (God bless you, Alex Evans) caught Saban doing "The Electric Slide."
He's electric!
Not to be outdone, Alabama's new offensive coordinator Lane Kiffin joined in to show off his skills. USC's ex-head coach sang "Sweet Home Alabama" with Donetris Scarbrough, the mother of Alabama's 5-star commit Bo Scarbrough.
According to 24/7 Sports, "This weekend was my first chance to get to meet Coach Kiffin. They had the parents over at Coach Saban's house. It was too much fun. We had a really good time. We sang 'Sweet Home Alabama'," said Donetris Scarbrough.
"It made the night. It was the talk of the night."
Sounds like Kiffin could quit his day job, eh?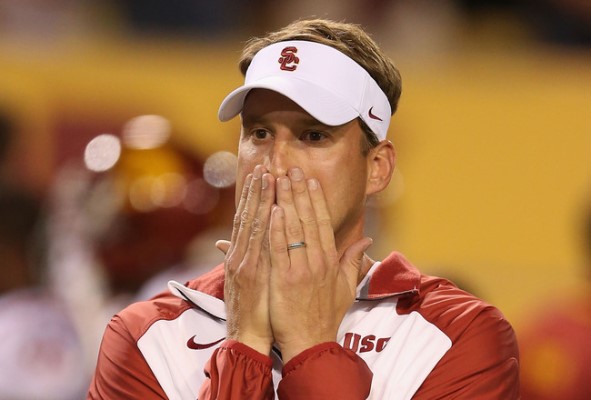 One thing's for sure: Alabama's new coaching staff sure is fun!