After fouling out in the final minute of the LA Clippers' Game 1 loss to the Golden State Warriors this past Saturday, Blake Griffin was NOT happy… and might have "unintentionally" took out some frustration on a Golden State fan.
A four-time NBA All-Star, Griffin threw his hands up in disgust after watching the replay of his sixth foul on the jumbotron. And unfortunately for the Warriors fan standing right behind the scorer's table, Griffin was holding a cup of water.
Yahoo Sports later identified the hairy fan as Will Meldman, a San Franciscan who just lucked into his 15 minutes of, um, wet fame.
If you question whether or not the dousing was intentional, Griffin claims it was an accident. In a post-game interview, Griffin told reporters:
"Well, I heard him [fan] say something, but I didn't know exactly what I did. It wasn't full though. So I took my mouthpiece out, and I picked up the cup. But if I did I apologize… Water, you know.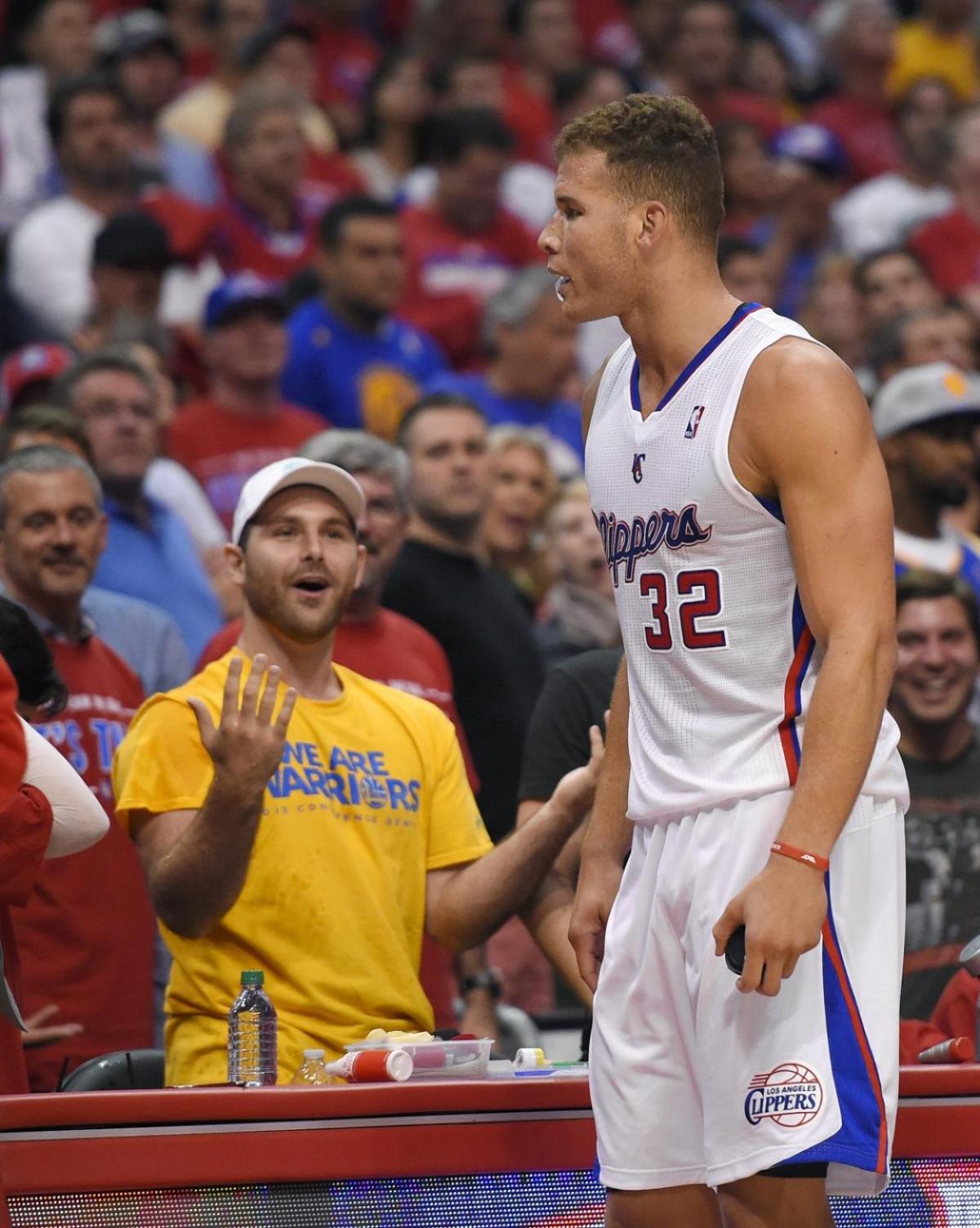 Regardless of Griffin's intention, this Warriors fan is a straight up bro.