Congratulations to the remarkable Golden State Warriors, who now officially are off to the best start in the NBA history. But do they have what it takes to beat the Chicago Bulls 72 win record?
The Warriors fueled a new discussion about when, if ever, this team is actually going to lose a game. Obviously they will but the more interesting question is whether this team can make a serious run at the record for wins in a season.  The number 72 is held by the '95-'96 Chicago Bulls and the answer is yes, absolutely.
The Warriors probably won't break the Lakers' old winning streak record of 33 straight games (although they might get that one too) but barring injury, I see no reason why this Golden State team can't win 72 or close to it, especially in a year where the supposedly dominant Western Conference looks a bit shaky, with a number of supposed title contenders in dysfunction.
Obviously, this is quite a ways away, but keep an eye on that total in the loss column for Golden State.  If they keep it in single digits, they get the record.
THE INDISPENSABLE 10
Power rankings for players!
 Steph Curry, G (GS) (1) – They may never lose the way he's playing.
 LeBron James, F (CLE) (2) – Still the King.
 Russell Westbrook, G (OKC) (4) – Have he and Durant finally learned how to mesh?
 Paul George, G (IND) (7) – Wow, this guy should come back from injury more often.
 Kawhi Leonard, F (SA) (8) – Yeah, they're "his Spurs" now.
 Jimmy Butler, G (CHI) (4) – The team has cooled a bit.  He hasn't.
 Chris Bosh, F (MIA) (6) – Big surprise, the Heat emerge in the East.
 Andre Drummond, C (DET) (–) – Not only the league's leading rebounder, but the next closest guy is more than 5 per game away.
 Marc Gasol, C (MEM) (–) – Don't look now, but. . .
 Blake Griffin, F (LAC) (5) – Save them, Blake!
NBA PIPELINE
What's the hot rumor this week?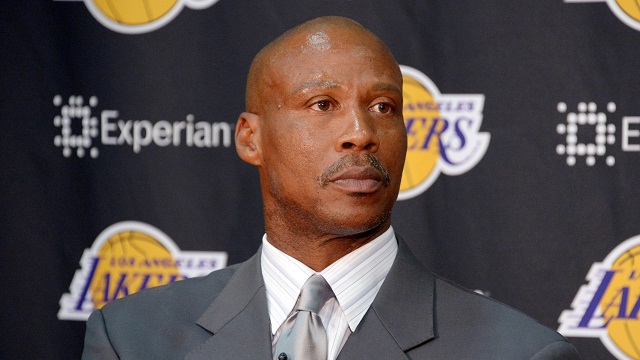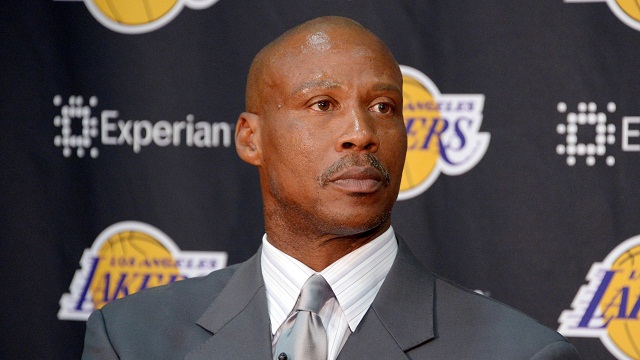 Is Byron Scott's job coaching the Lakers in jeopardy?  After all, LA has the second worst record in the NBA, having won just twice this season. The answer, right now anyway, is no, and for several reasons. First, Scott can't really be judged on the Lakers performance while he's got Kobe on the team. He can't really sit the Laker-legend, and Kobe himself seems to have no filter in terms of accepting a reduced role in the offense.  So Scott simply has to sit and watch while Kobe plays like trash until he (Kobe) decides to start playing less.
The other reason Scott is safe is that he is not the one responsible for the make up of the Lakers roster, including the decision to take so-far disappointing guard DeAngelo Russell instead of rookie-of-the-year candidate Jahlil Okafor with the second pick overall pick in last year's draft.
That's not to say, however, that Scott is teflon.  He's done a lousy job as the Lakers' coach so far, and he at least needs to adjust his coaching philosophy to include making sure the Lakers future in the person of Russell and last year's top 5 pick Julius Randle get plenty of opportunities to play, learn the NBA game and show what they can do.
Scott has a pass for now, but it's not a lifetime pass.
N-B-HEY!
Observations and opinions on this week's action
"I thought our bench saved the day twice.  In an 82 game season, that's what it takes. Our bench won't always play like that, and the starters will save the day, but tonight it was the bench."
— Wizards coach Randy Wittman, on a night when John Wall, Bradley Beal and Marcin Gortat were all -20 or worse for the game.
"He invites those situations.  I like the fact that he wanted the ball in crunch time. As I've said all along, I think we're going to be a good team. We've made some progress. Obviously we've got a long, long way to go, but I do like the intensity that we're playing with."
— Pelicans coach Alvin Gentry, after his team held on to beat Phoenix 122-116, led by 32 and 19 from Anthony Davis.
"In this game I think it was fitting that there wasn't a quote-unquote star of the game. It was more of a group effort."
— Heat coach Erik Spoelstra, after the Heat beat the Knicks and had 5 players in double digits, but no one scoring more than 16.
"The best way that we will be able to recognize it is if we guard somebody once."
— Celtics coach Brad Stevens, roasting his team's recent defensive effort.
"We're the splash brothers of the East.  Just kidding.  Just kidding Twitter!"
— Pacers G Paul George, after he and teammate C.J. Miles shot a combined 17 for 19 from 3 point range against Washington.
"A time's going to come where we finally put everything together and come up with a victory."
— 76ers F Robert Covington, who had 28 points and 8 steals in a 2 point loss to the Rockets, which dropped the Sixers to 0-17.
Featured image via LetsGoWarriors. Post image source