To celebrate The Legend of Zelda's 25th anniversary, we teamed up with Tshirts.com to give away this awesome Zelda shirt to the GuysGirl readers!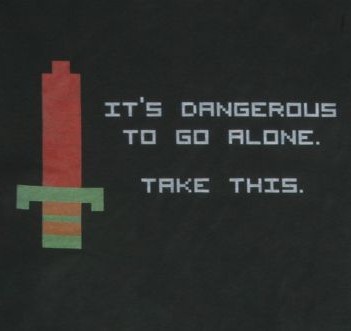 Over the 25 years and 16 different games, Link has gone on many adventures but nothing is more iconic than the line "It's dangerous to go alone. Take this".
Which is why we chose to give away this shirt to one guy and one girl who comments below on their favorite Zelda gaming memory.
Simple, right? That's how we like to keep it.
And to help you jog those memories, here's a video compilation of all the Zelda games throughout the years…
Here's a sample of the men's and women's shirts you could win by commenting below…Winner will be chosen on Thursday!