Two years ago, a group of friends traveled to Las Vegas together to celebrate the wedding of our dear friend. Seeing as how the bachelorette party and wedding were in the same weekend, I knew it was going to be a real-life Bridesmaids. Which is exactly why I live-blogged the entire experience. Relive this fantastic trip with me by reading on…
The old saying "What happens in Vegas, stays in Vegas" has essentially been thrown out the window with the advent of social media.
And with one of my best friends getting married in Vegas this weekend, I'm going to be documenting the entire trip here in a live blog that will be updated throughout our five-day adventure.
The dresses, drinks, girl talk, makeup, pool parties, and even the wedding day and bachelorette party will all be documented here.
Bride and Groom: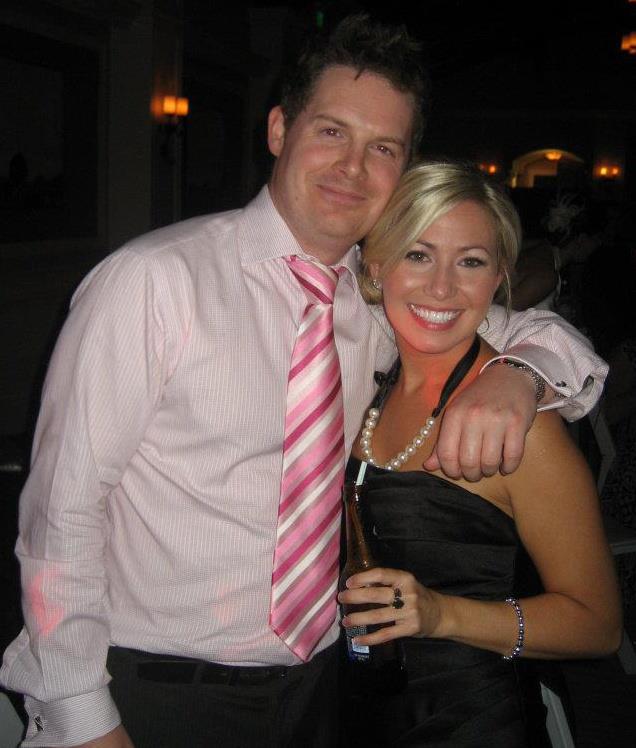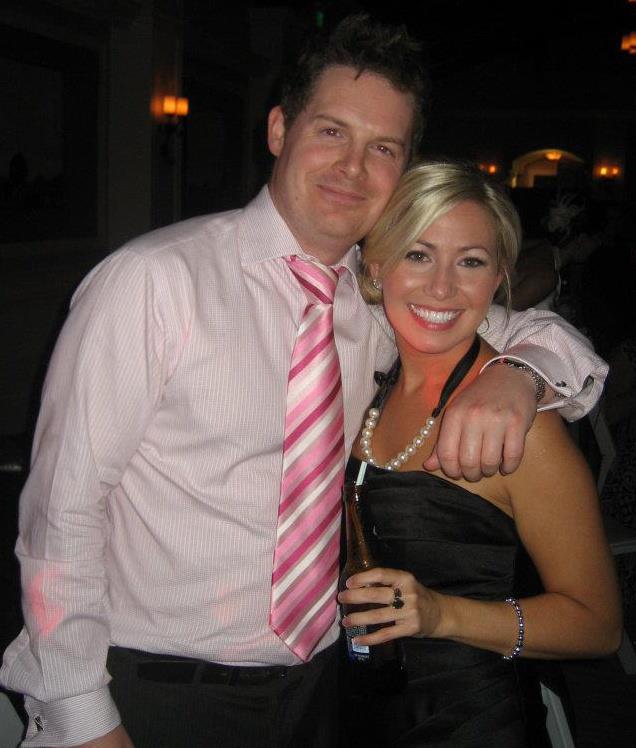 Mark and Nicole.
Bridesmaids: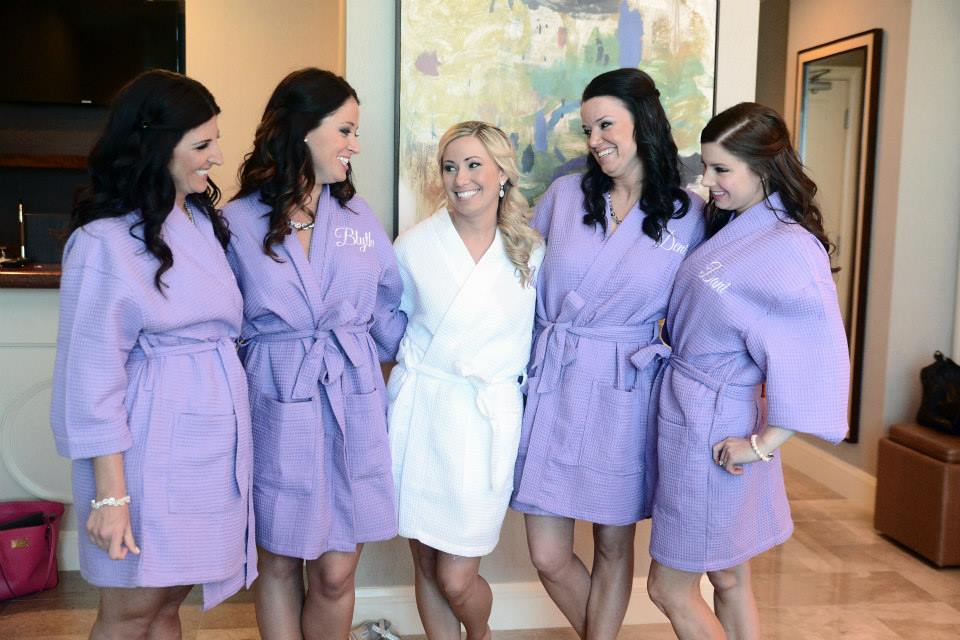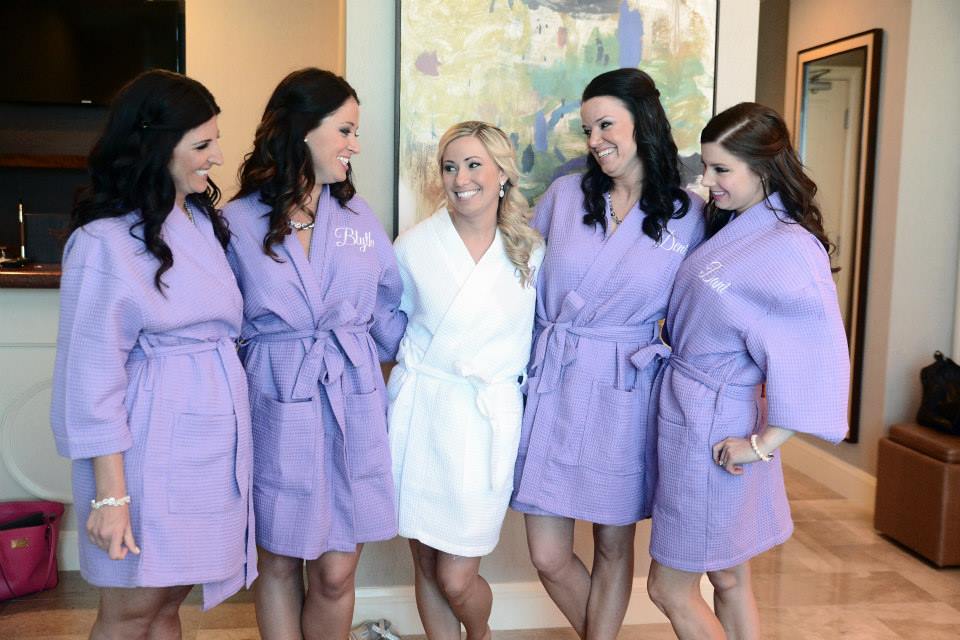 From left to right: Jackie, Blythe, Nicole, Denise and Dani.
Introduction to Our Group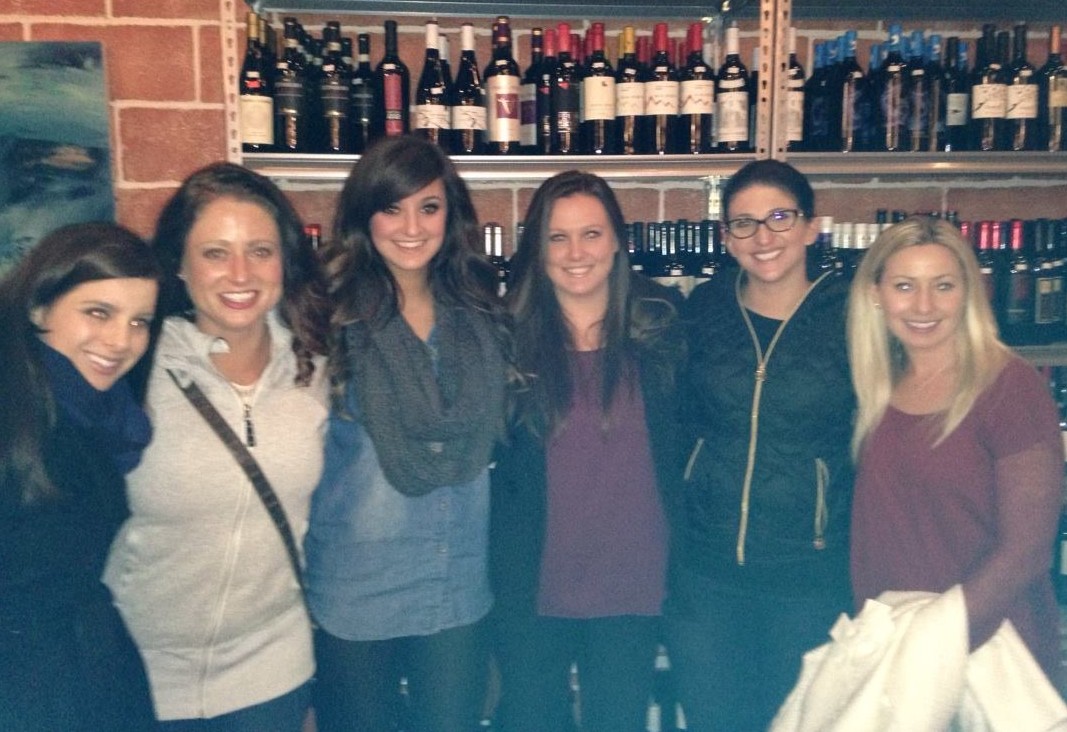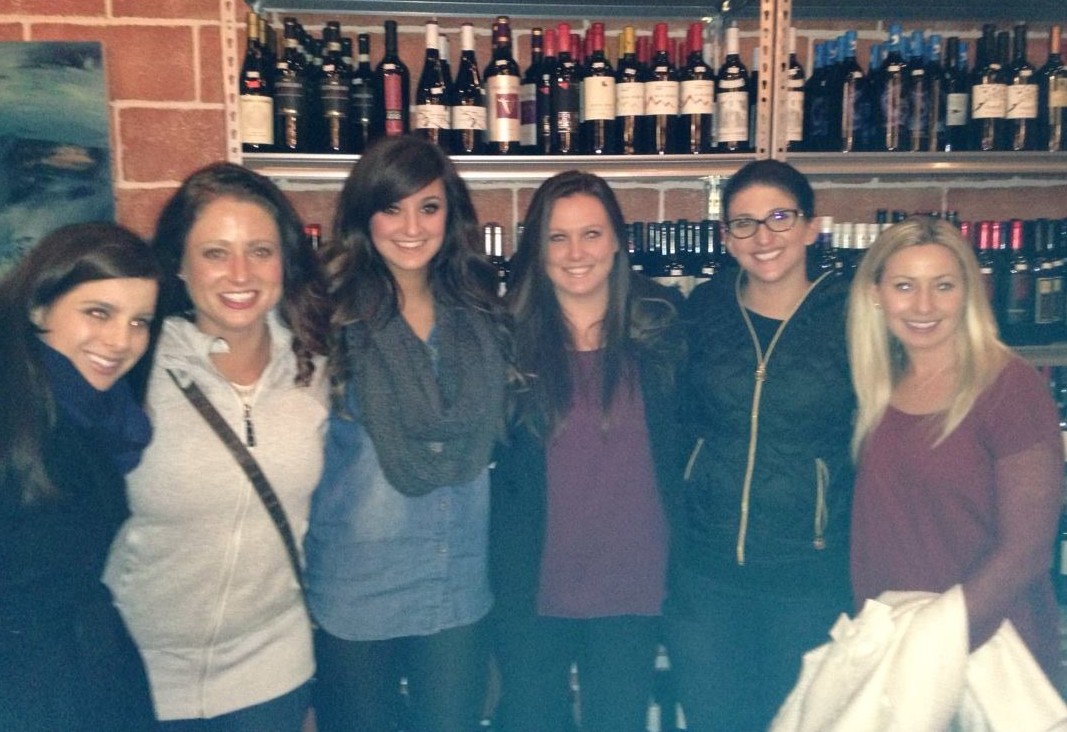 From left to right: Dani, Blythe, Brittani, Courtney, Jackie and Nicole.
The Bridesmaids group is one that was formed over a mutual workplace years ago while all of us worked at TPC Sawgrass, home of the infamous #17 island green. We all waited tables inside the dining room and quickly bonded over our new found love for golfers and nights out away from the work of catering to the needy demands of a higher clientele.
Dani, Jackie and Nicole were all friends from South Florida before they moved up to Jacksonville, FL to attend college at UNF.  Dani met her now husband, Brian, at TPC, and it's the last wedding we attended together before the big Vegas trip. It was Dani who introduced Nicole to her British coworker, Mark, who would eventually pop the question to Nicole after a few years of dating.
Nicole and I's friendship is a special one. One that we don't have to talk to each other daily, but when our busy work schedules and we can grab lunch or happy hour and it feels as if nothing at all has changed.
While Brittani and Courtney weren't technically part of the bridal party, they might as well be.
Courtney and Brittani are both the type of girls you meet and instantly bond with. At first they both weren't going to come to Vegas for the wedding. Brittany just got married a few weeks ago and Courtney wanted to save money.
That changed after we had Nicole's bridal shower when were doing dong bongs by 6pm. What's a dong bong you ask? Well its a beer funneling device shaped like a penis.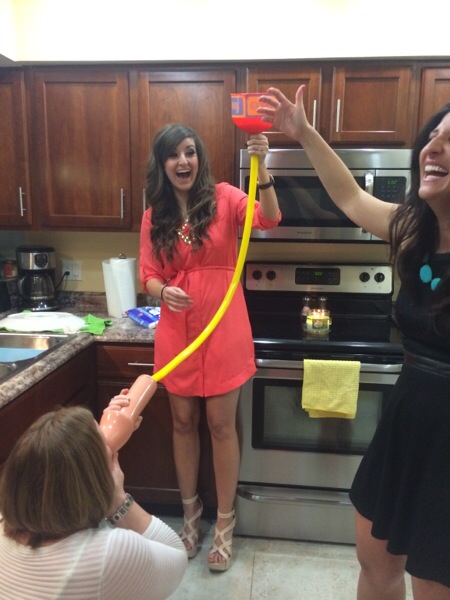 It was after several dong bongs when we attempted to bar hop only to realize we couldn't hang and calling Uber at at 10pm to take us home.
Everyone bonded as if we'd known each other for years. So it only took a mild amount of effort to convince both Brittani and Courtney they needed to make the Vegas trip.
Emails and happy hours were exchanged to talk about proper precautions to take so our bodies are properly prepared. We packed 5-hour energy shots and "party smart" pills that are supposed to help with hangovers.
In the weeks leading up to the festivities we were all bronzing, teeth whitening, detoxing, quoting the movie Bridesmaids, working out, and some of us (read: Jackie) started drinking vodka nightly in order to "prep her liver."
Smart, if you ask me.
Now that you know the rough background on each of us, enjoy the next few days of questionably classy behavior…
Affording the Trip
Obviously, a trip across the country doesn't come cheap. But because we've been planning this wedding for over a year and a half, some of prepared by getting a travel rewards credit card.
The card I applied to happened to be the Barclay Arrival card that allowed me to only come out of pocket around $200 for both the Southwest flight and 4 nights/5 days at the Luxor in Vegas. I used the card on normal household purchases and within a couple months, I had my trip practically paid for.
Now this is how you pack a suitcase
Can't forget bathing suits, outfits I would only wear in Vegas, shoes, booze and plenty of Goody's Headache Powder.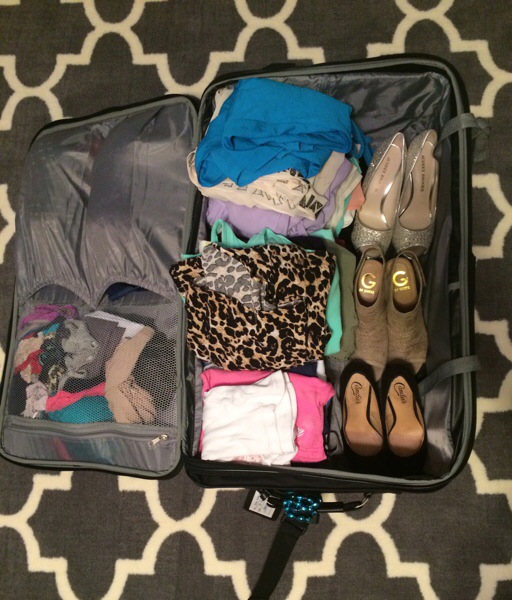 Wednesday
8:30am That moment when you look at the weight luggage scale and you're under. #success
9:21am Boarding the plane and noticed in-light wifi? Sweet.
9:24am I want everything in this Skymall magazine. Especially this.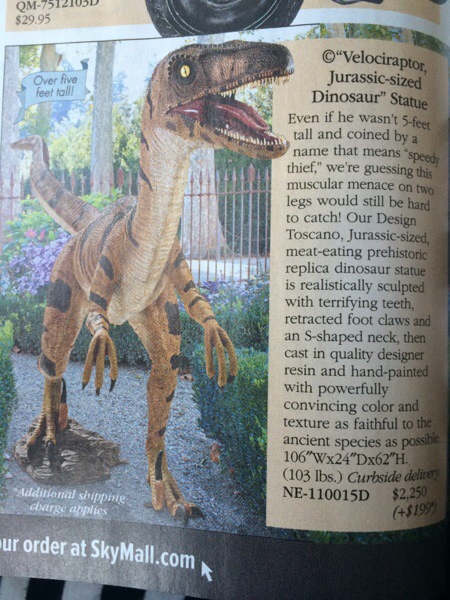 11:30am (Denver time) Arrived at one of the busiest/crowded airports I've ever seen. If I planned this better, I could have extended the layover to enjoy the city a bit.
2:30pm (Vegas time) Wondering if there's such a thing a rent-a-boyfriend just to carry your luggage?
2:47pm I ask the cab driver "What's something fun to do around here?" He responded, "Well since you're a female, I'm gonna say you should have sex with me." Ok, byeee.
3:30pm Got a wild hair up my ass and decided to book a quick massage and sauna appointment after I check in at The Luxor. BEST IDEA EVER.
6:07pm I step out of my room heading to dinner/drinks with everyone else who's in town when three young gentleman with Irish accents step out of their room too. First thought? TARGET ACQUIRED.
6:32pm Walk into the group dinner with THIS view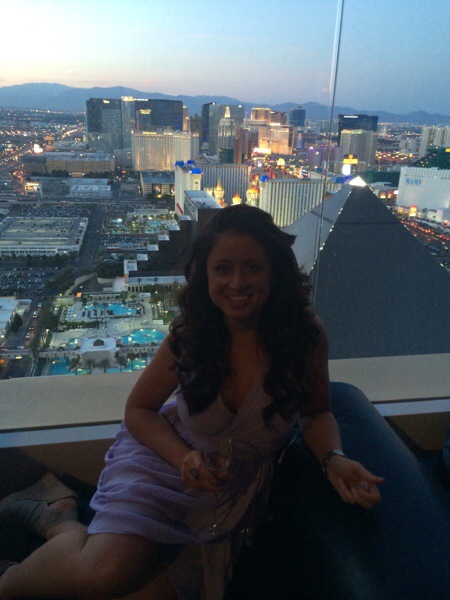 6:33pm MOH (Jackie) is already drunk. Mark's side of the family are all from London so it makes conversation extra fun.
Thursday
6:14am Why am I up this early? Well, let's make the best of it and hit the gym because this ain't happening any other day on this trip.
9:24am On our way to the nail salon ad Jackie's on her second mimosa giving directions. "Wait. Turn towards Los Angeles? Like, the state?"
9:32am "My body f*cking hates me"-Jackie.
11:15am This is Jackie. And she doesn't know how to read the signs. Twice.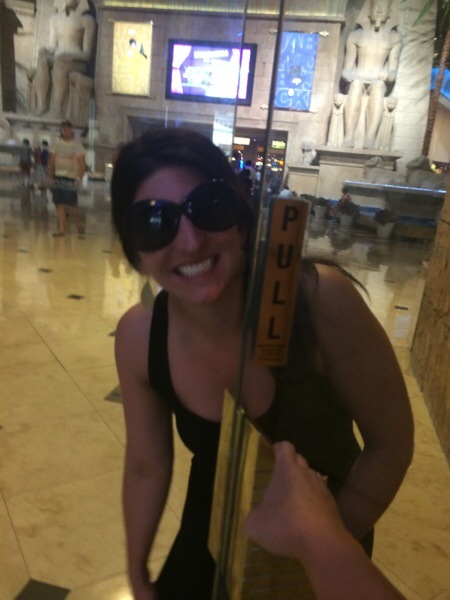 12:30pm Sitting poolside and someone says "I could fall asleep right here."
2pm Just kidding. Let's take some shots.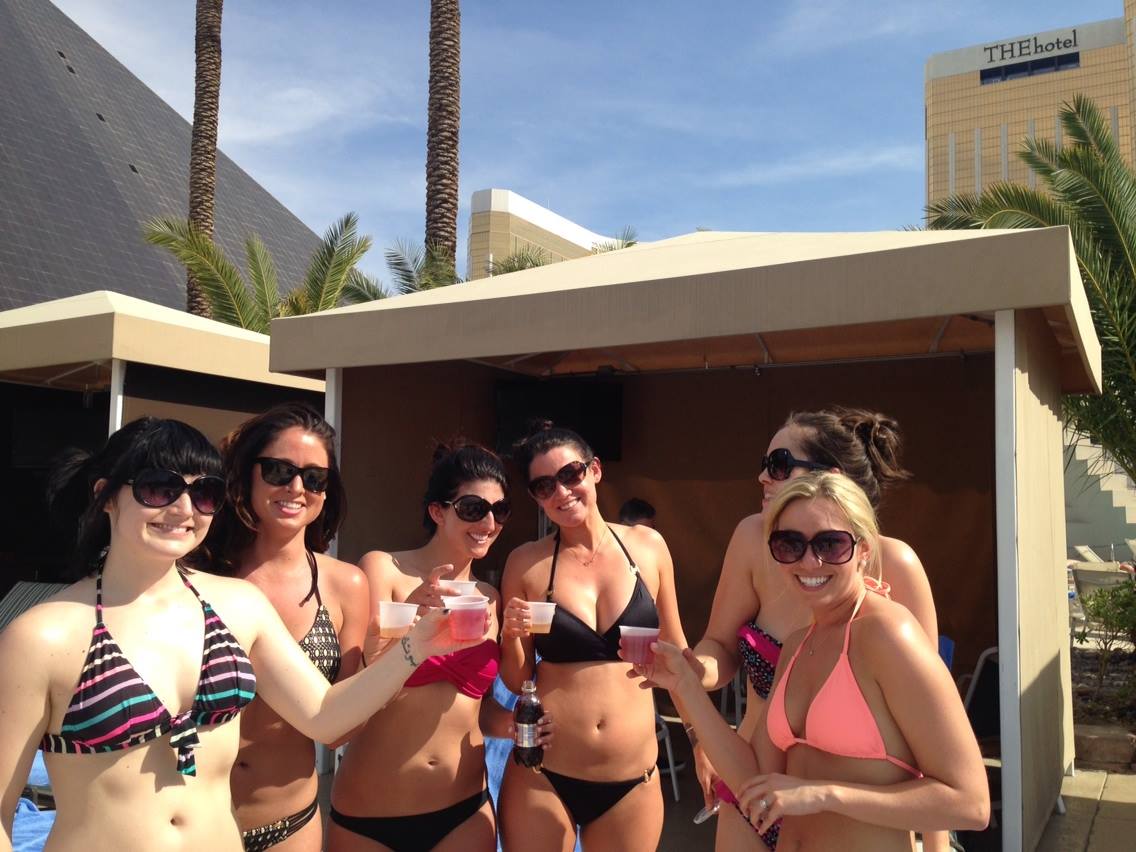 8:15pm I'm hastily walking in heels to the elevator to grab dinner before seeing Thunder from Down Under.
8:17pm My feet already hurt.
8:18pm. Changed into flats. This will probably conclude the good decisions for the night.
8:21pm Show up at Jackie's room, she looks at my shoes and says "You f*cking bitch."
10:30pm. In line to see my future husband's show, I mean, Thunder from Down Under.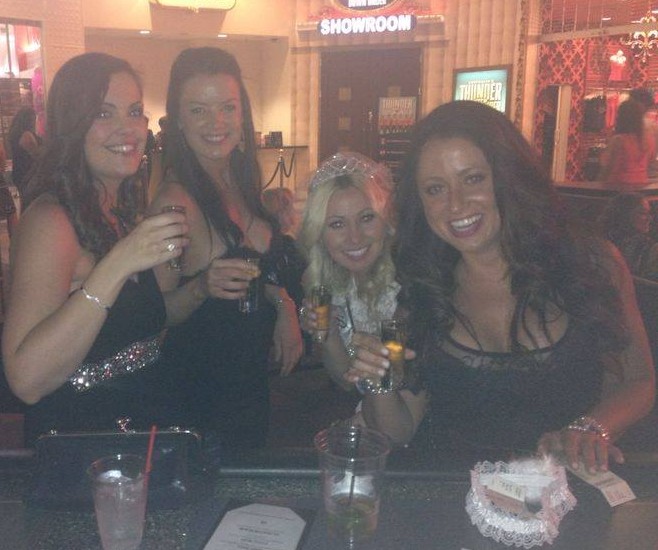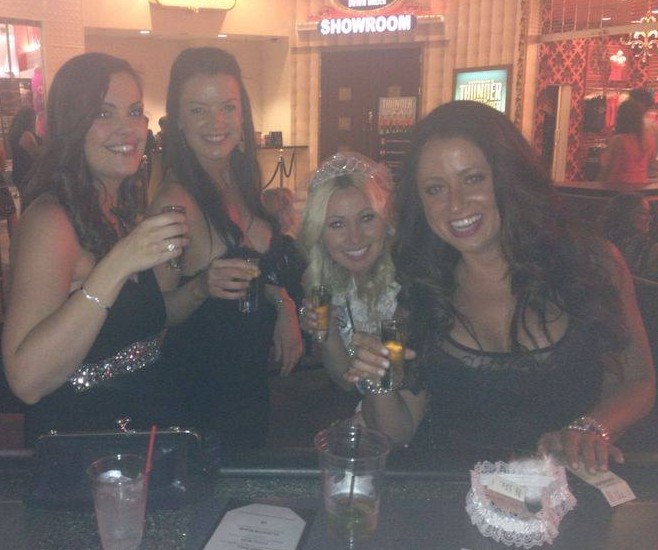 12:30am Hands down, THE BEST male dance show I've ever seen. And I've seen a few.
2:36am Hanging out with Thunder from Down Under guys and one of them is covered in about 5feet of barbed wire tattoos which is also conveniently how tall he is. There's another guy selling supplements and I'm now really confused as to why I'm standing here.
Friday
8:25am. I'm dying. And hungry. But mostly dying.
8:40am Checks group text and sees, "I fell asleep with a Stromboli in my mouth"  text from Jackie.
12:40pm "You know, I think Tinder gets a bad rap. It's like a digital bar, but you have a line of guys to choose from"- Blythe, while grabbing food with Dani, Brian (Dani's husband) and Denise at a sports bar on The Strip.
1:05pm Meet my new friends that also happen to be autobots.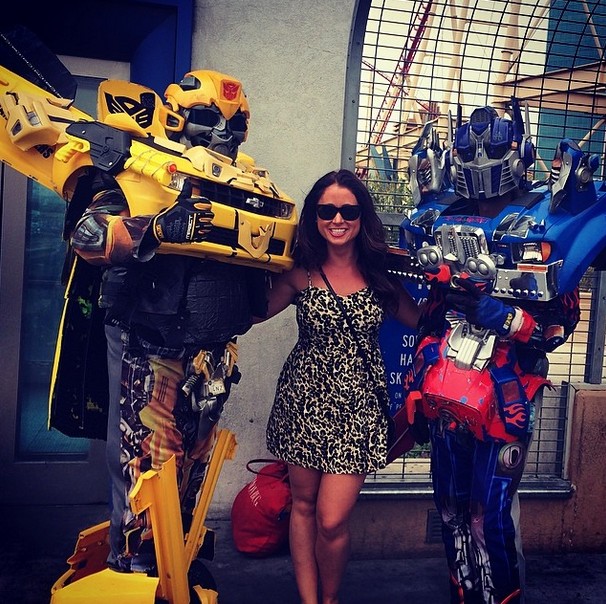 4:30pm At the rehearsal dinner located at a country club about 30 minutes on the strip. "I feel like we aren't classy enough for this place" says Jackie.
4:45pm While on the grassy hill the bridesmaids have to walk through I told my partner "if you don't keep me from falling down this hill, I'll drown you in that lake." Joking of course. Kinda.
4:47pm Is there anything cuter than British children skipping down a grassy hill while holding hands? Doubtful.
4:48pm But seriously. I will die if I fall down this hill because of these heels.
11pm Made it back to the hotel in time to grab a drink inside the largest chandelier in the world.
11:22pm Four-story chandeliers are my new favorite thing that I want covering my entire house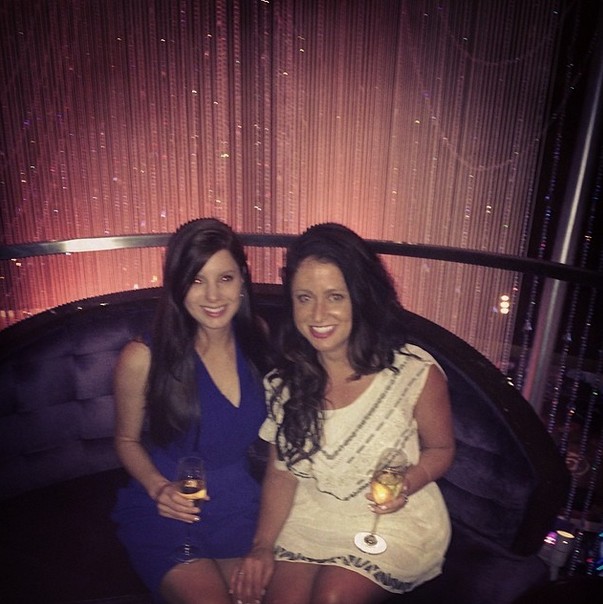 11:32pm While drinking a glass of Veuve Champagne in a four-story chandelier like the classy ladies that we are, a stumbling-drunk couple who each look like they're about 15-years-old offer to take pictures of us if we take pictures of them. We agree and strike up a conversation which ended up with the guy ordering a round of Belvedere shots for the group. When the bill comes, he puts our shots on our tab and proceeds to pay for his own shots without leaving a tip. Typical. Being former waitresses ourselves, we tipped double for their ignorance.
11:50pm We decide to check out the Bellagio fountains. During the show, I say "This is the Fievel Goes West song" to which I was promptly corrected by someone with 'Bama Bangs that it was indeed, Bach.
srsly tho. I was kinda right.
Saturday (kinda)
12:30am After walking miles on the strip in heels our feet resemble something that could be listed in the dictionary under ratchet. Get better at your taxi service, Vegas.
1am Courtney (who arrived with Brittani earlier in the day) goes missing after raging at the Luxor. Shows up at 3am. Promptly goes missing again until 8am when she's finally discovered again.
WEDDING DAY
8am Hit up the spa again to detox ourselves with cucumbers on our eyes, covered by iced towels while sitting in a sauna. Who are we?
9am The view from our "getting ready" suite.
10am Decide to place an order for 15 scrambled eggs, three sides of bacon, two sides of hashbrowns. Total cost? $154. GTFOH.
11am While getting ready in the room: "I really want to poop before we leave".-Blythe to which I get the response of: "Yeah, I'm like, crowing right now" -Dani.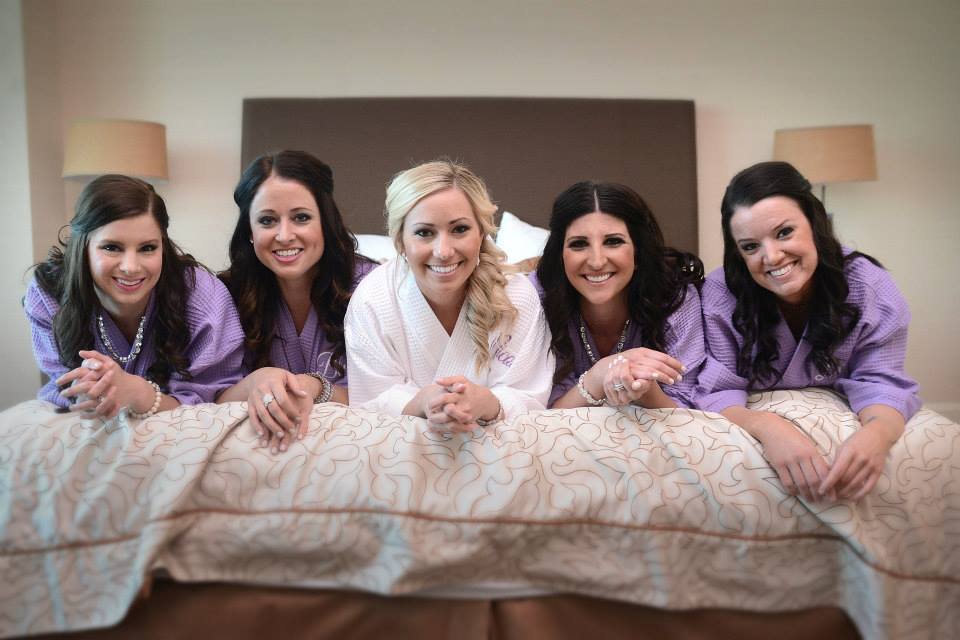 1:15pm Makeup artists should really make chewing gum a priority if they want to avoid smelling like something died in their mouth while all up on your face.
4pm sharp. Hair and makeup done for everyone. Takes three of us to carry the wedding dress from the room to the limo waiting.
6pm The wedding is about to start and everyone gets super nervous. Hardly any talking. But we all get down that hill, in our heels, flawlessly. The minute Nicole walks down the isle, we all burst into tears because she looks so beautiful. It's at this time we remember the valuable lesson of "patting, not wiping, those tears."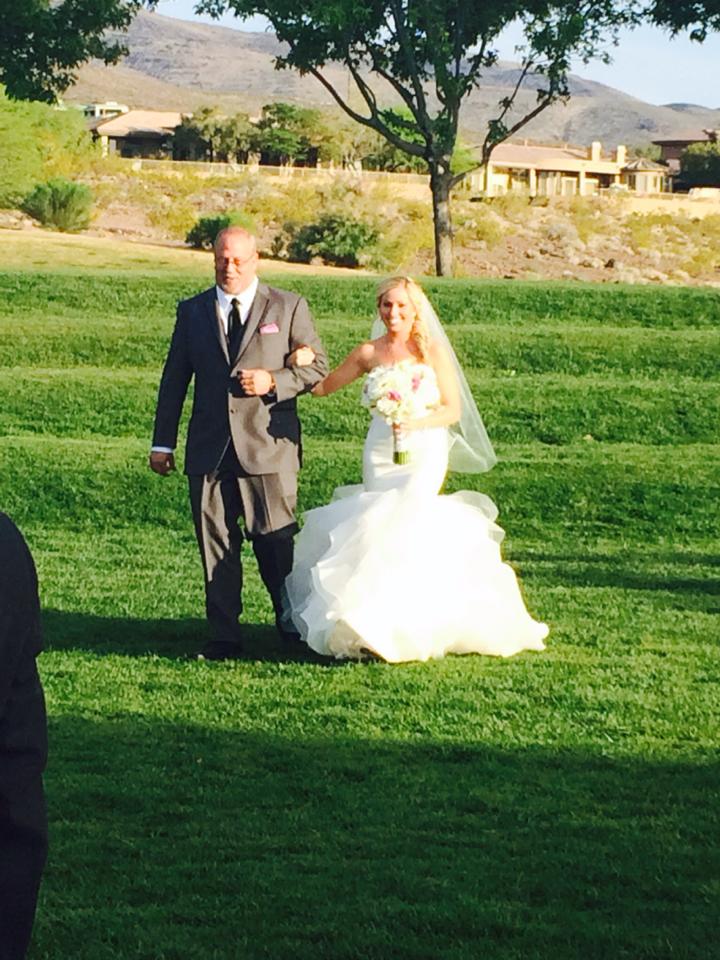 6:20pm Everyone takes their heels off to enjoy the break before we finish up the photos and have our introductions. But before our introductions, we get to meet with the surprise guests of the evening!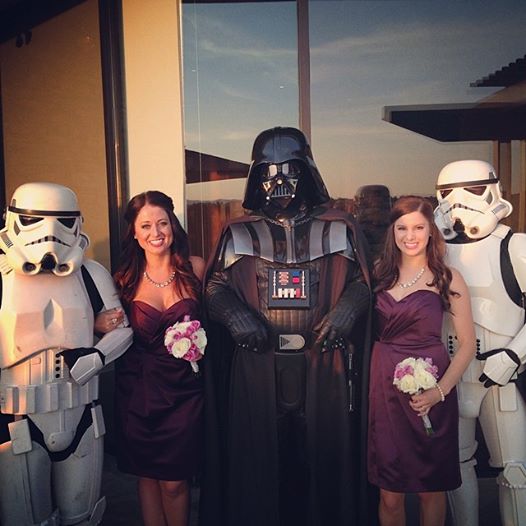 6:23pm I got a little smart with Darth Vader. Luckily, I survived this near-death experience.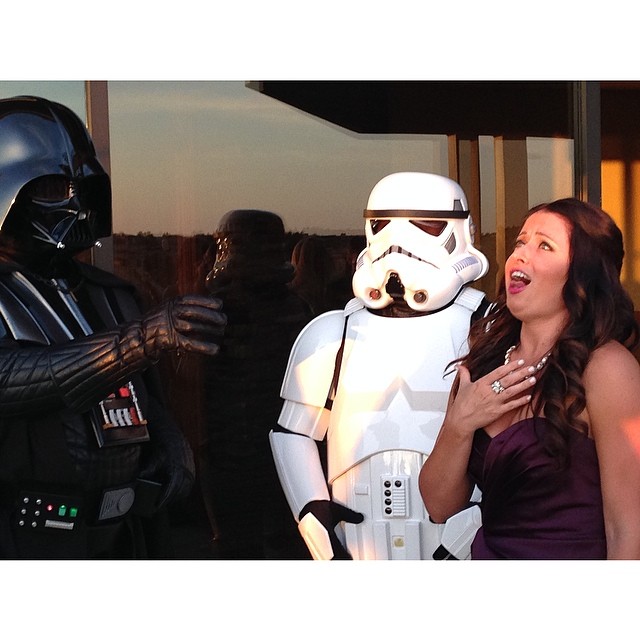 8:30pm "We taught the Brits about kissing when you strike the glass with a knife and now they won't stop doing it"- Mark.
9:40pm I ask the DJ if he can play The Wobble and he proceeds to play the Cupid Shuffle, Wobble, Electric Slide, and Set It Off. All in a row. My legs are mush. But I owned that dance floor and taught the Brits about our American wedding dances.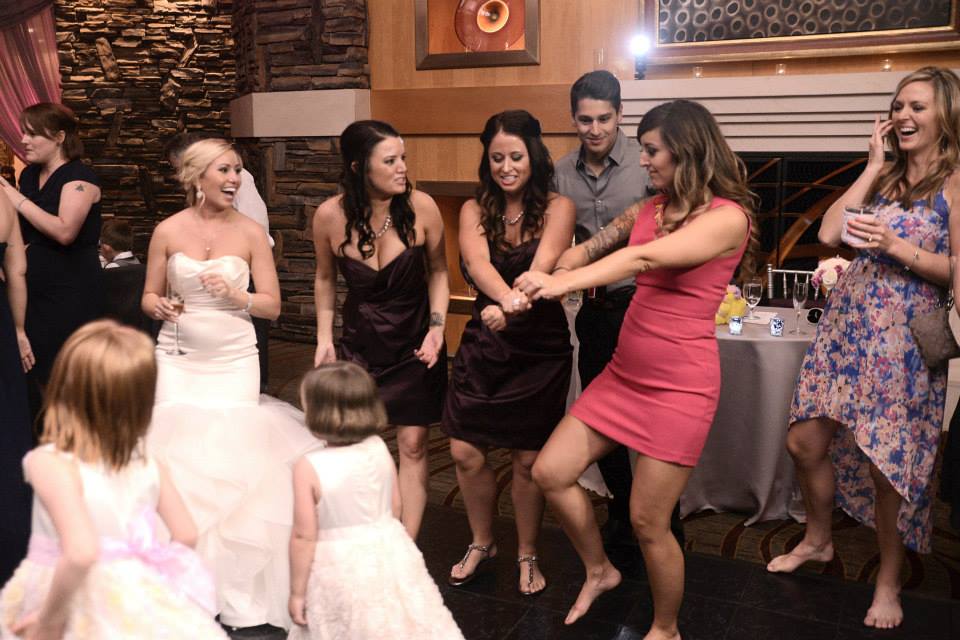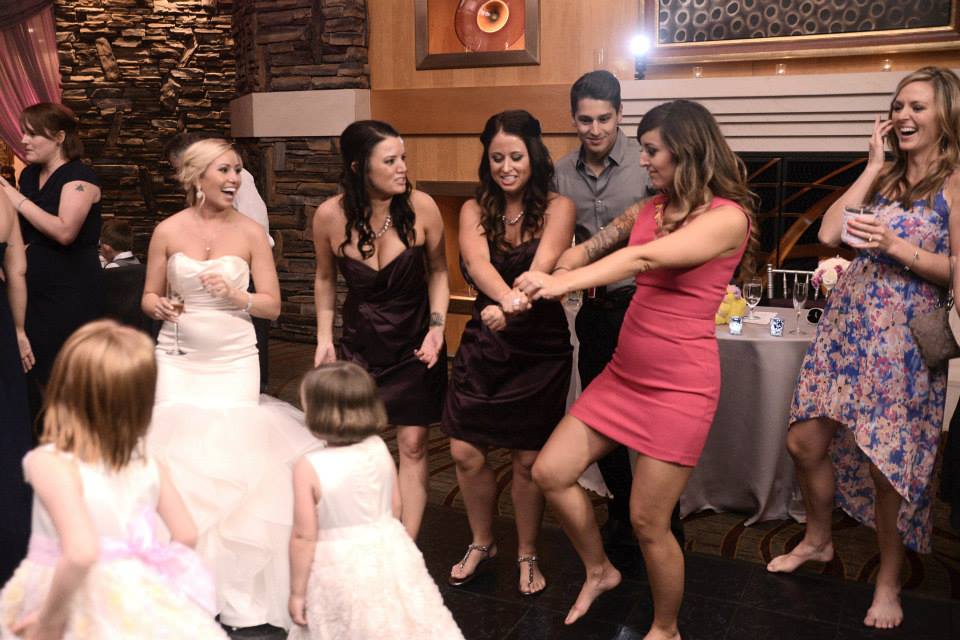 11:30pm The ending to the best wedding ever has come. We danced. We cried. We laughed. Such an amazing time with some of my favorite people.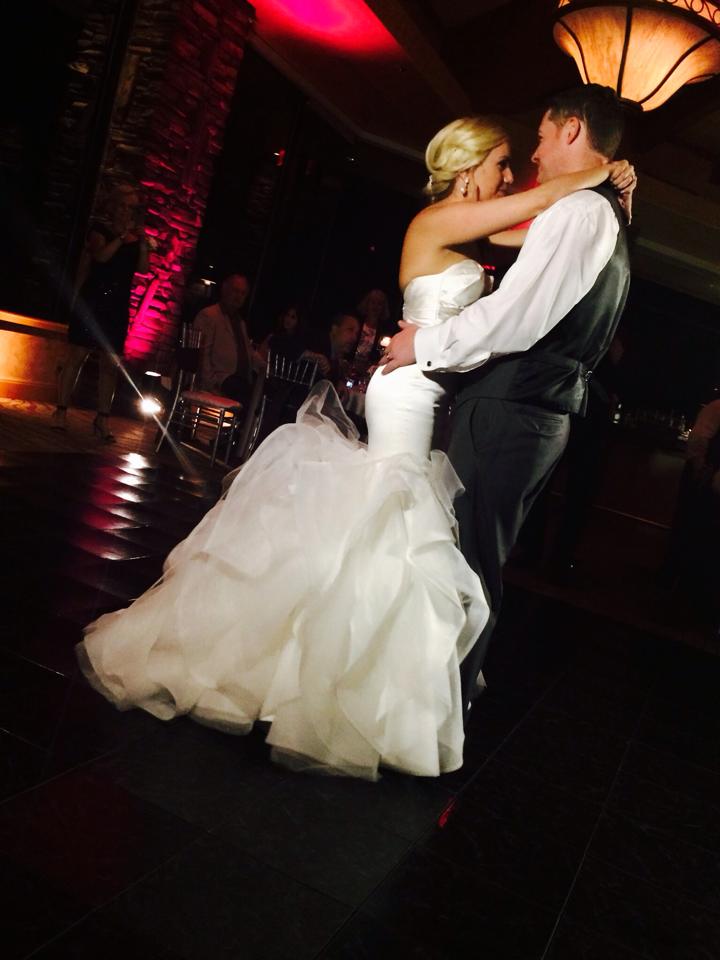 Sunday
12am Arrive back in my room from the wedding and I'm ready for sleep. That's when I get a phone call from Dani saying "we can't find Nicole's bag. Can you come help me look for it? Let's meet in the lobby." I figured it would be a quick trip so I kept my bridesmaids dress on, throw on my flip flops and a purse that doesn't match.
12:05am Show up in the lobby and I can't find Dani. Look across and see the entire wedding party at the bar. Next to the wedding party is a group of about 15 beautiful men. Well, well, well, what do we have here.
12:07am Courtney sees me coming and says, "Blythe. Do you see this?" while pointing to the group of hot men.  "Oh, yes. I see this." while simultaneously pulling up a chair right next to her.
12:08am HOLY SHIT THEY ALL HAVE ACCENTS. FROM BRITAIN. Ok play it cool. Everybody just play it coooooool.
1am We've struck up a conversation with all of them and we're surrounded and if cloud nine exists I'm there. They're on a bachelor party but because they're British, they call it a "stag party" and lord did I mention they have accents?
1:42am Seriously if I die this is what I want my heaven to look like.
2:14am I'm fairly certain I've just verbally agreed to marry a British Jaguars fan. Courtney's male friend has a shoe fetish and we're all just gonna roll with this.
3am I'm looking at Courtney saying,  "Seriously, we need to go to sleep." She responds with, "I know. But he's so hot" so I know I just gotta take one for the team.
7am I'm drinking to stay awake and getting 'Happy Easter' texts from my family. This means I'm a catch, right?
8am People are at Starbucks getting coffee and going to the gym like freaks. And here we are still in our bridesmaids dresses drinking with handsome British men.
9:10am I now understand why the Brits are our best ally.
10am Head back to the rooms to pack because we have to leave by noon to catch our friggin' plane. We say goodbye to our British husbands, never to see them again. I think his name was Joe.
12pm Make it to the airport with Brittani and Courtney. Cab driver says, "I can smell the good time on you girls."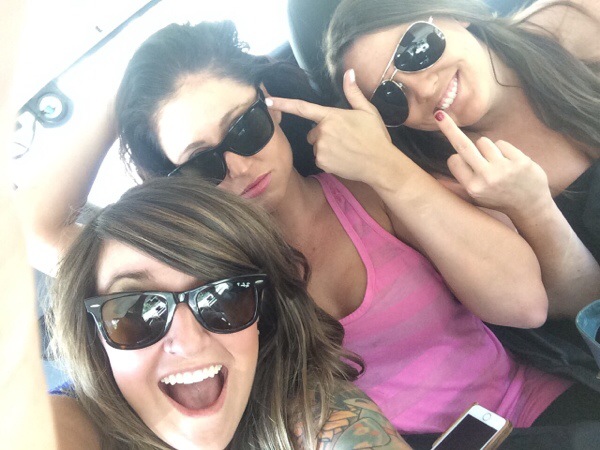 1:15pm "There's this black thing on my foot. It won't wash off. I think it's mrsa. But it's blue, like I stepped on a Smurf"-Brit. "OMG you have Smurfsa"-Blythe
1:35pm "I wonder why they haven't started boarding our plane that takes off at 2pm"- Blythe.
1:36pm Intercom says "Now boarding, Flight-whatever to Buffalo."
1:36pm SHIT. EVERYONE HAUL ASS. WE'RE AT THE WRONG GATE.
1:42pm Finally make it to the right gate just in time. Board our plane to make it back home to Jacksonville. Good God.
9pm While at the Atlanta layover, Courtney says, "If I popped this blister on my foot, do you think vodka would come out of it?"
9:15pm I need to go to the sauna to sweat out all these sins.
11:10pm Waiting for our luggage at baggage claim when I make the remark, "Luckily for me, my luggage has never been lost. I imagine it's a traumatic experience."
11:15pm Luggage doesn't f*cking arrive. This is a nightmare. Southwest flight rep says it should be delivered to me the next day. I am spent.
11:25pm "I just checked my bank account. That was a bad idea" – Courtney
11:30 We grab some food from McDonald's because it's the only thing open on a holiday. Happy Easter dinner, everyone.
2am Finally home. In my own bed. What a great vacation with some of the greatest people you will ever know.
Monday
9am How I made it to a morning meeting at Void I'll never understand.
9:28am "Give us one good story from Vegas" is what my boss asks me to which I respond, "If Thunder from Down Under is in town, GO SEE IT."
11:48am Airline finally showed up with my lost bag. When I open it up and home, I realize it's my own fault. Look at this 'out until 10am' packing job: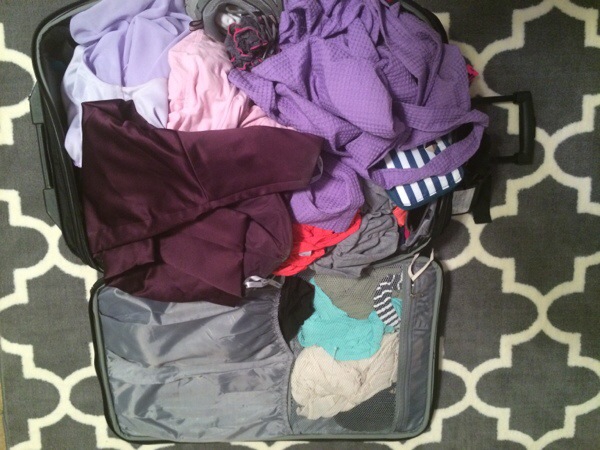 5:30pm Now to sleep away my life from this past week. Hope all of you enjoyed this Vegas live-blogging experience.