For a few years Dick's Sporting Goods has released an analysis of top jersey sales in their stores throughout the United States. But my favorite aspect of the study is not where female fans spend their money, but whom they spend it on.
While female fans usually opt for something other than a jersey, it's quite interesting to see which of those jersey the ladies flock to. When you go state-by-state and look for the top selling NFL jerseys for women, it gets… a little unpredictable.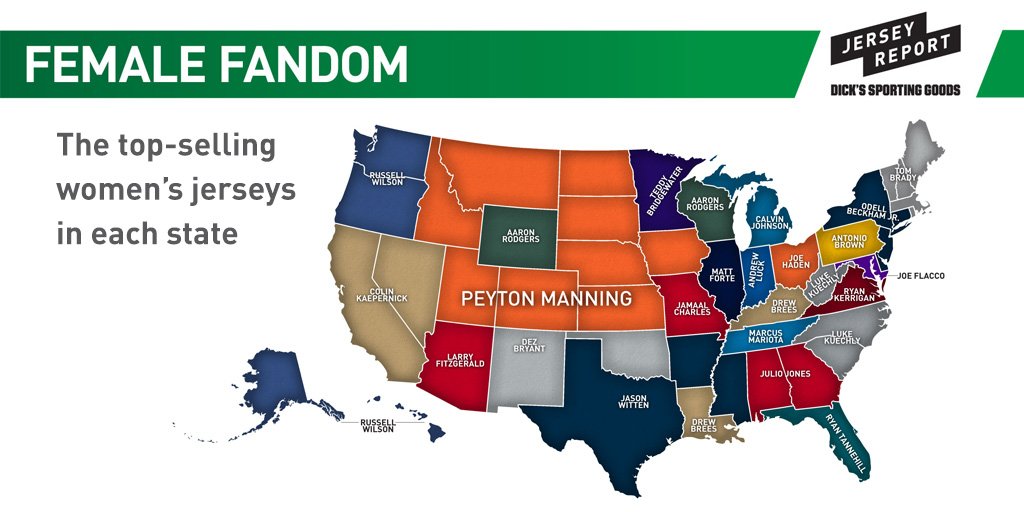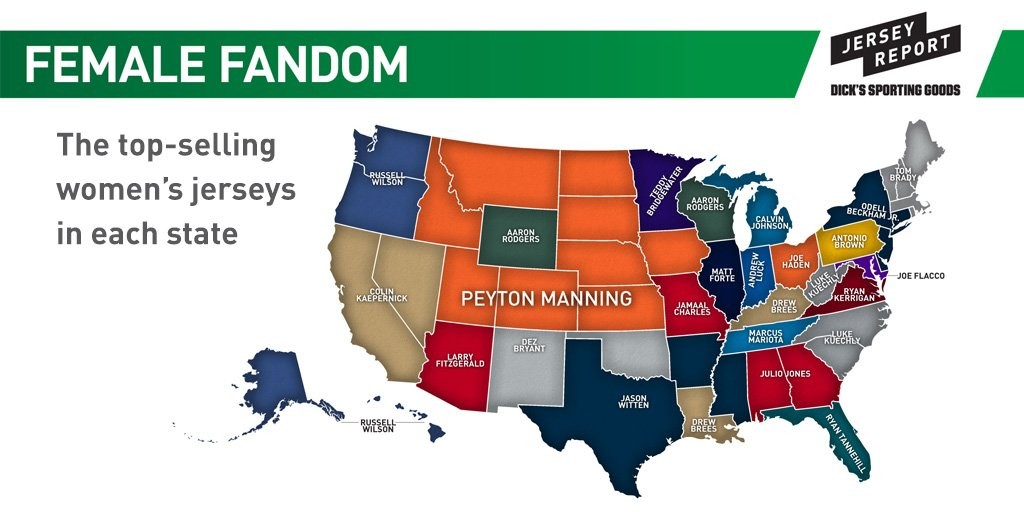 Few takeaways:
Supporting your man when times get tough? Despite a disaster of a performance this season, Colin Kaepernick dominates California and Nevada jersey sales.
Texas is still obsessed with Jason Witten.
More than half of the states changed their top selling jersey from last season to this season.
What is Kentucky's infatuation with Drew Brees?
Ryan Tannehill overtook Blake Bortles as the number one jersey in the state of Florida but that's definitely a Jaguar-teal colored state.
Browns' Joe Haden is the number one selling jersey among all female fans—beating out Tom Brady (2), Odell Beckham Jr (3), Andrew Luck (4) and Rob Gronkowski (5).
other interesting notes:
Compared to the past, Dick's study this year is more interactive allowing you the ability to customize graphs by teams, states, players and more. If you have some time, I highly recommend playing around with the graphs to dive deep into your own team.
AFC South fans don't want to spend any more money supporting this division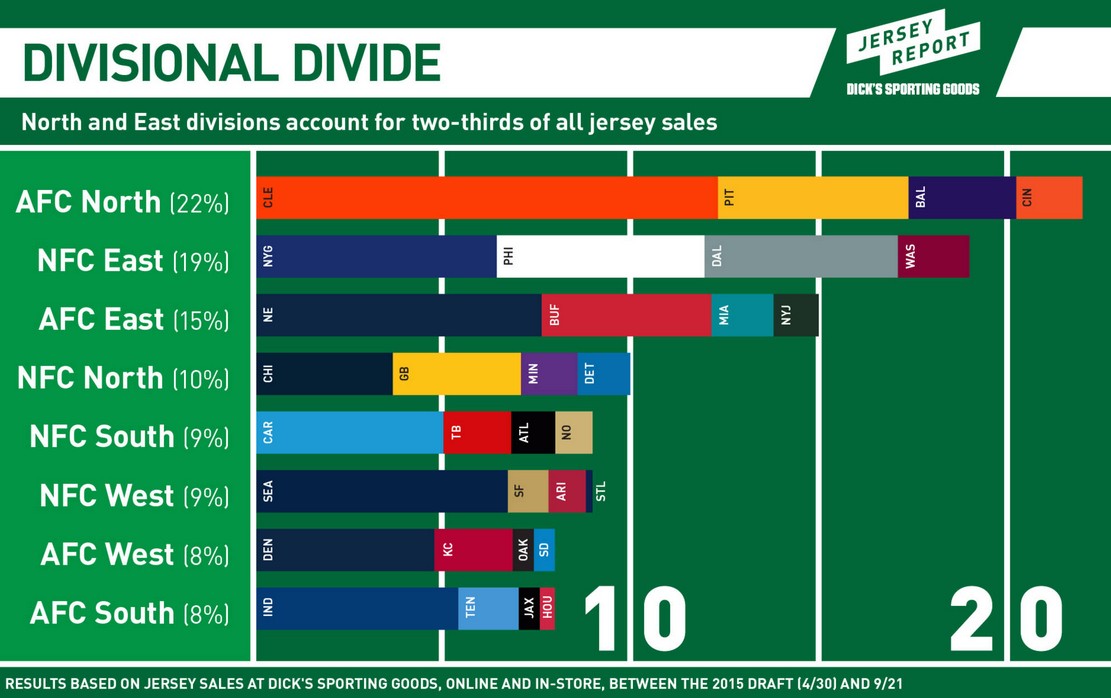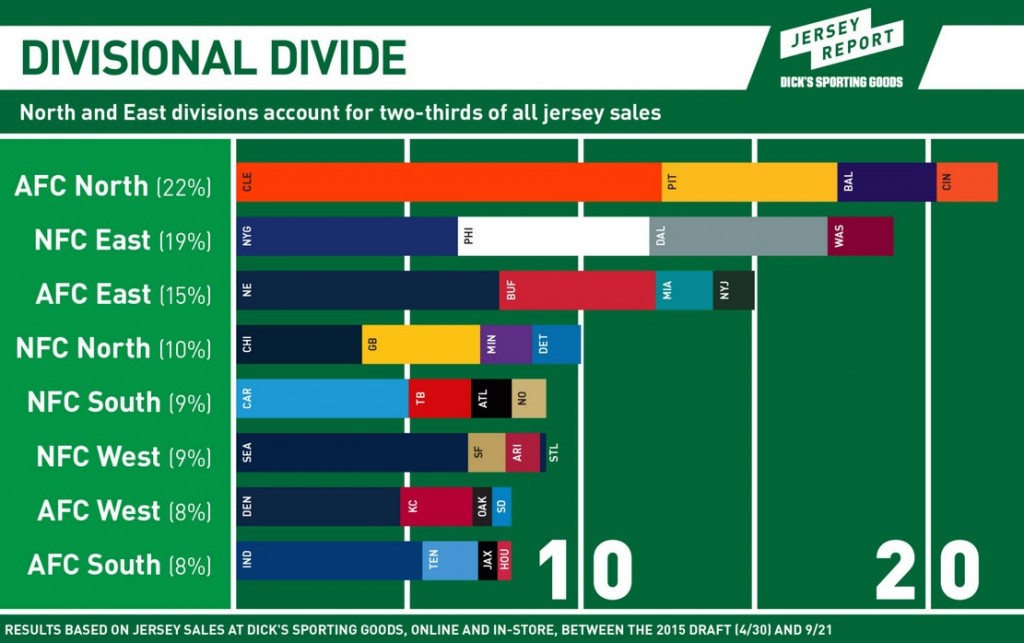 UF fans will go to the ends of the earth for alumni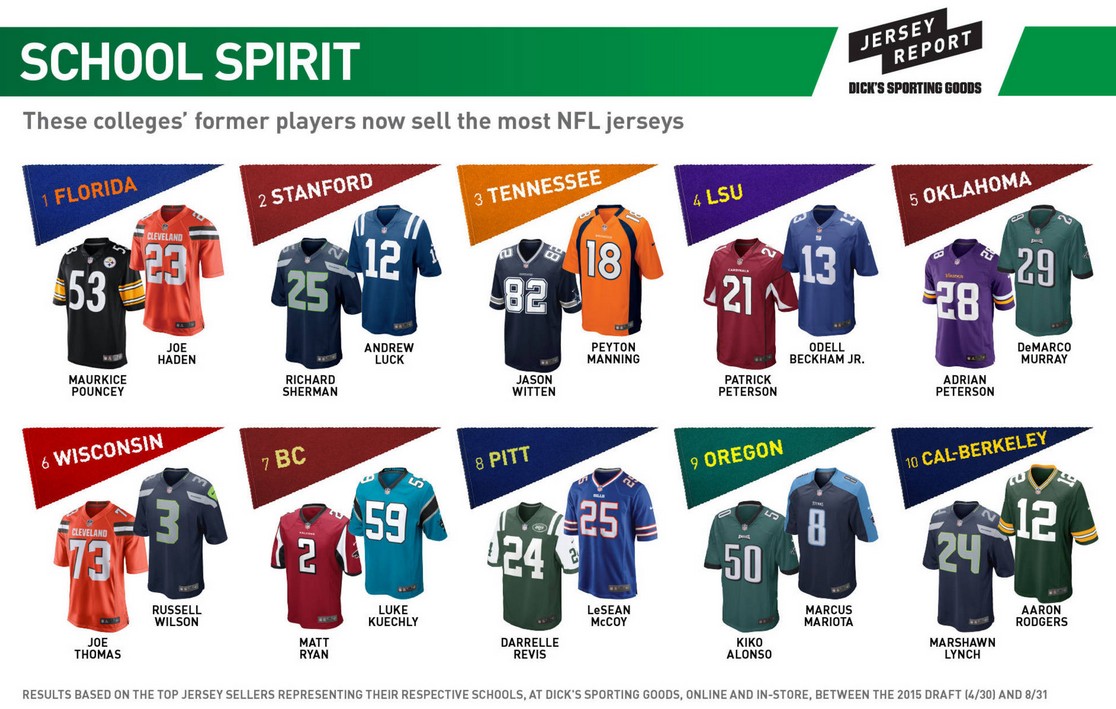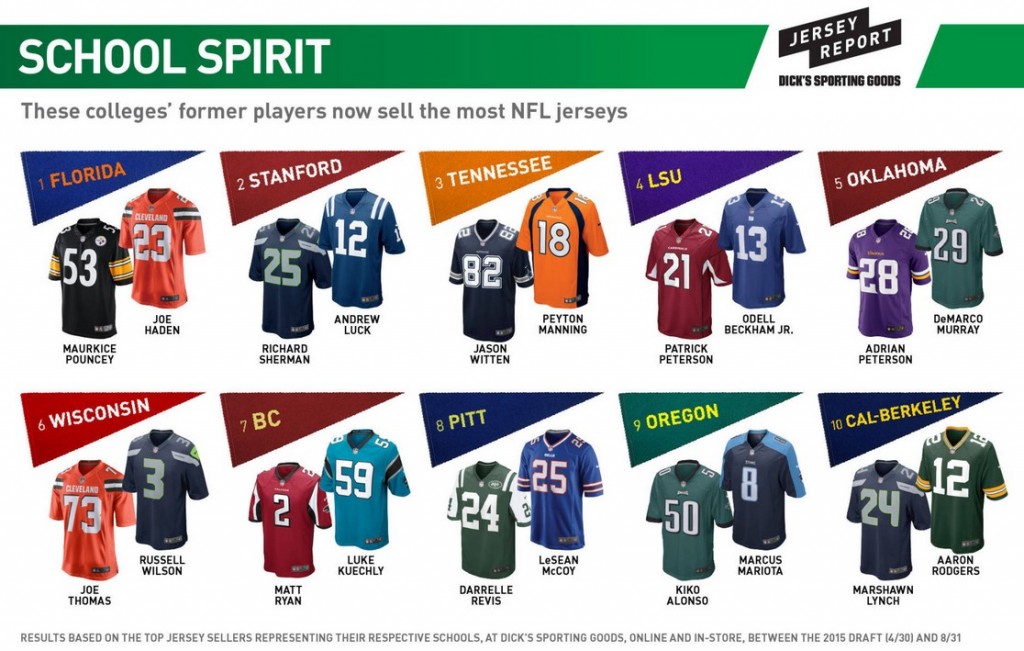 Tom Brady's 2015 revenge tour continues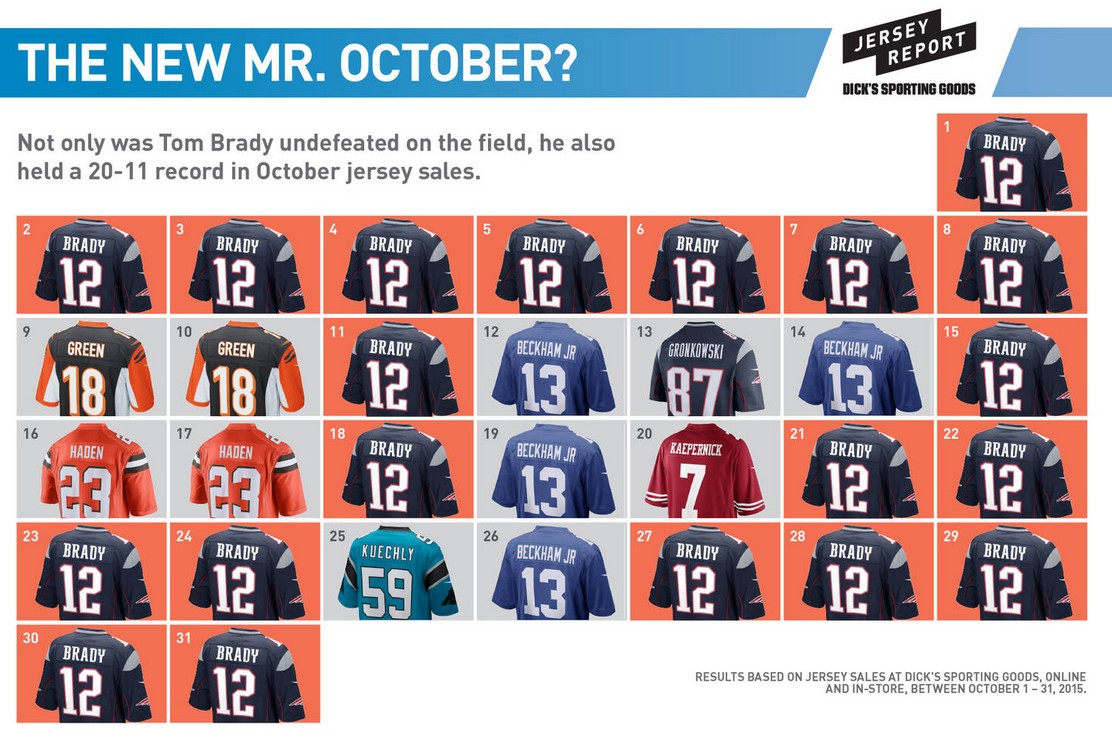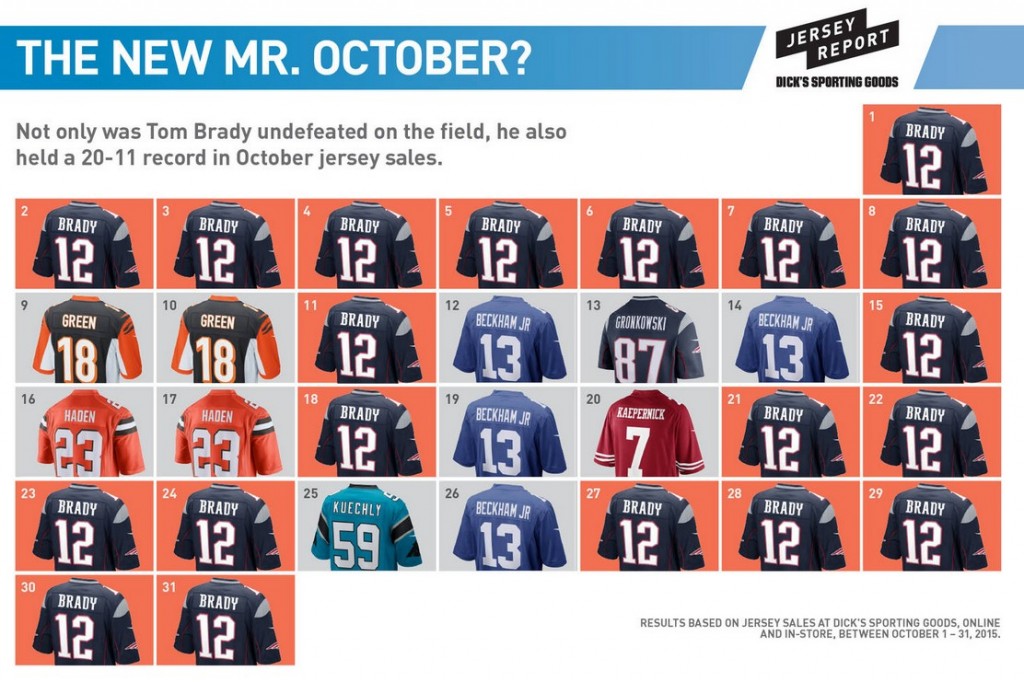 NFC East troll game is strong