Guess who loves the new Taco Bell breakfast menu?
That's right, Ronald freaking McDonald.
Who knew there were about 400 real-life Americans named Ronald McDonald? And that so many of them loved Taco Bell for breakfast?
In case you missed it, Taco Bell decided to take aim at McDonald's dominant fast-food breakfast menu (heyyyyo Egg McMuffins) and began to roll out a national breakfast menu earlier this year.
The new menu, which includes a waffle taco (mind blowing) and A.M. Crunchwrap, debuted across the country just this morning.
Shots fired, Taco Bell.
Shots fired.
"These Ronald McDonalds are not affiliated with McDonald's Corporation and were individually selected as paid endorsers of Taco Bell Breakfast."
…do you think they get paid in waffle tacos?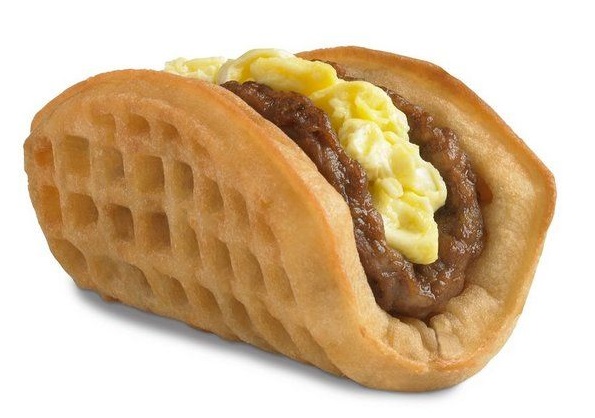 So how's your breakfast looking this morning?