This past season, we have been highlighting the first of a kind, State of the NFL Female Fan.
In this 3 part series,  we covered the remarkably low number of women in an executive leadership role among NFL teams. and in the second article we looked at how the NFL is reaching out to the fanbase that makes up 45% of their viewership.
Finally, we looked at the role of fantasy football on this ever growing segment and the women who play a key role behind that growth.
This series discovered some pretty amazing facts. Here's a snippet
—The Seattle Seahawks lead the NFL with nine female executives. Next closest team are Packers, Bucks and 49ers with 4 each. But the Seahawks are also one of 26 teams that does not have a women's fan club.
–70% of all household purchasing decisions are made by women. So could the NFL be making more than the current $1billion off of total revenue spent by women if they reached out to the female fanbase more effectively?
—5.8 Million women are playing fantasy football. And there are some key women behind the rankings and software we use to play it with.
Here are the most fascinating facts from our study…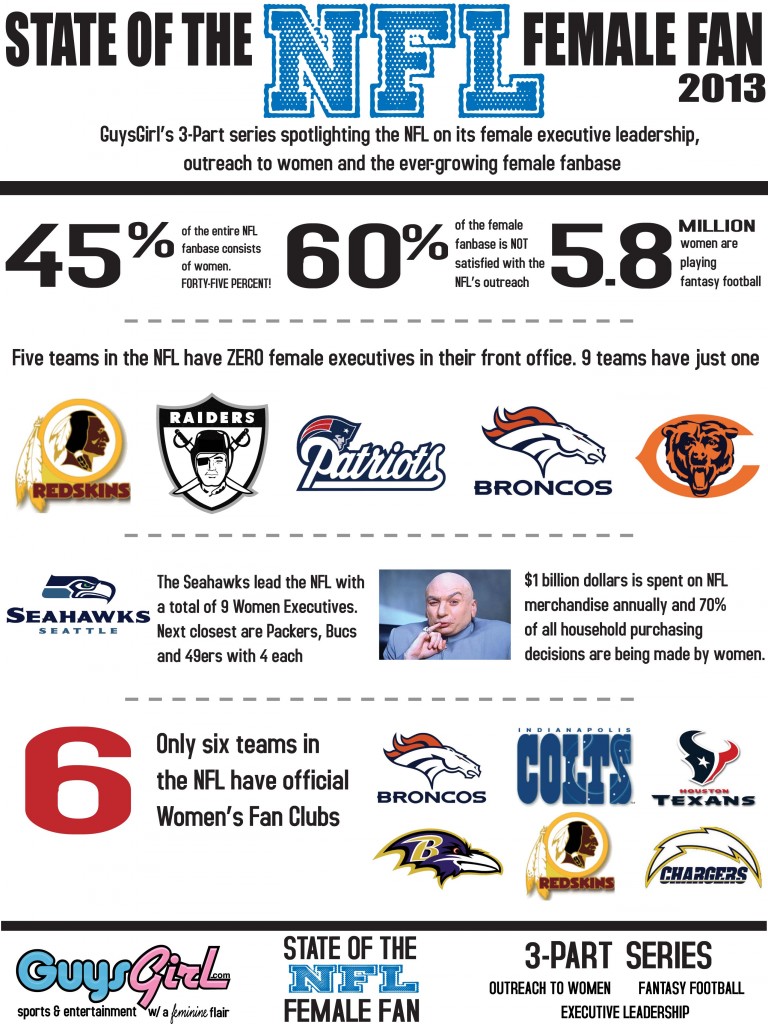 See each article with additional stats from the State of the Female Football Fan series