Recently ESPN's College GameDay aired a video that featured some of the coaches wives of the Southeastern Conference respectably titled "The Better Half: SEC Wives."
There were a few wives that peaked my interest and some others that I felt fell a little flat.
First, Kathy Miles, wife to LSU head coach Les Miles, was my absolute favorite. What hit the hardest in her highlight during the video was Coach Miles recognition of her stating "She is the assistant head coach, recruiting coordinator, and all around valued opinion."
Sounds like a lucky man to be married to such a talent.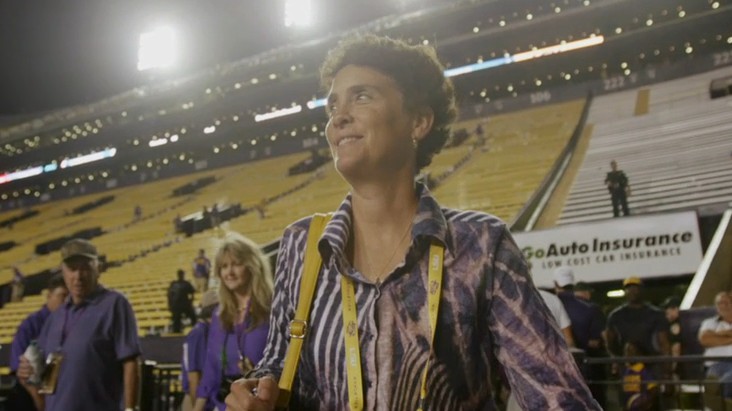 The next wife that stood out was Jerri Spurrier who's married to Steve Spurrier, South Carolina head coach. The video clearly states that they have been "building legacies" over several decades.
My own school is not part of the SEC, so I've never been on the bandwagon of discontent towards Nick Saban. The video showed some very funny moments between Coach Saban and his wife, Terry Saban. She sounds like a woman that knows how to bring humor and in her own words "the lighter side" to being a support system to her husband.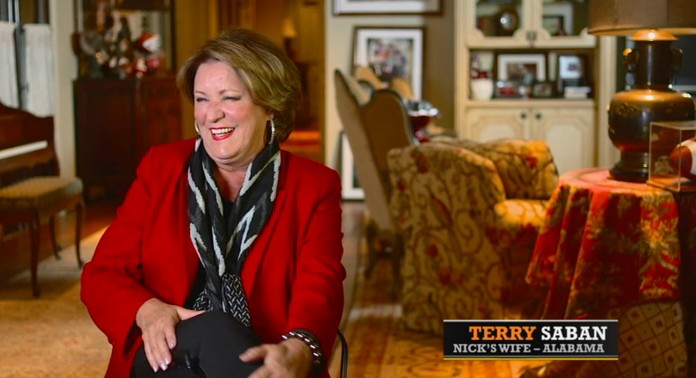 Last, Megan Mullen made my cut of favorites. Wife of Mississippi State head coach, Dan Mullen. She appears to have a great rapport with the football team. She's seen standing on the field while practice is ending and making sure the players are doing well. "Mama Mullens" as she is referred to appears to be a great caretaker of her husband's team.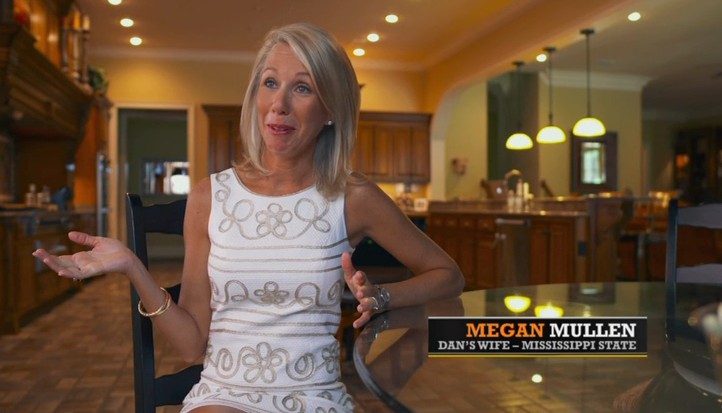 Unfortunately, I felt a few story lines were brief, predictable, or a little bit of a fizzle.
Katharyn Richt, wife of Georgia head coach. She's the water girl for the team. Obviously important to the players during the game. She's on my borderline for hits of the video.
Kristi Malzahn, wife of Auburn head coach. Her internet reputation proceeds her as I found when I went to research her in more detail. I wanted more insight than going to Waffle House after a game win and sitting in a room by herself watching the game.
Jen Bielema, wife of Arkansas head coach was shown dressing up her two little dogs, which were adorable. But can we get some more information about why she is the better half of a head coach?
Carol Davis Muschamp who is the wife of head coach at Florida. She was barely in the video, so she defaults as there was not much information to go on.
I hope ESPN continues this series and delves deeper into what makes them "The Better Half." It would be a great opportunity to show how women in the sports industry have a positive effect.