ABC clearly knows it has not just a hit, but a phenomenon on its hands with Scandal.
The Season 3 roll out was treated not like a premiere, but like a television event, and remarkably, the show has seemed to welcome the increased attention and pressure with zeal, delivering a seemingly impossible even higher level of intrigue, plot twists and, well, Scandalous television.
Season 3 ventures well inside Scandal's comfort zone, as we are given a more in depth look at Olivia Pope's (the heavenly and Emmy-nominated Kerry Washington) past, specifically her relationship with her puppet master father (Joe Morton).  For two years, Olivia was presented as the most in control character on the show and, perhaps, on all of television.  Despite being placed in the most compromising of situations, Olivia was the ultimate fixer.
This season, we see her railing against her father's Machiavellian machinations, and (so far at least) losing the battle.   Scandal also dangled exposure of Olivia's affair with the President (Tony Goldwyn), thus damaging her public reputation and leaving her scrambling to rehabilitate it.
 The result is like watching Dr. House trying to diagnose his own mysterious illness, and Washington's amazing range sells it all to perfection.
Joe Morton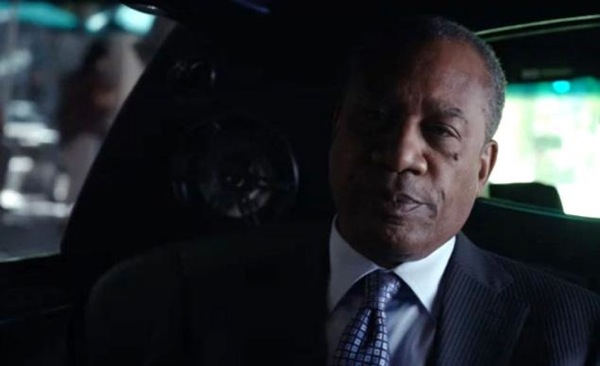 Scandal has also found ways to continue its existing story threads and continue to develop its characters, including the President's ambitious but scheming wife Mellie (Bellamy Young) and anti-hero chief of staff Cyrus Beene (Jeff Perry), who is one of the two most interesting gay characters on TV (Nashville's in the closet country star Will Lexington is the other).
The tense and terse relationship between Cyrus, Mellie and President Grant is also quickly providing some of the series' best moments, as each jockeys for control both politically and personally.
If there's one concern for this show, it's how does Scandal possibly maintain its ever increasing level of complex and outrageous plot twists, but you could have asked that question after season 1 and season 2 and both times the show has answered the bell.  There's no reason to think that Scandal won't continue to be event-worthy viewing every week.
I LOVED EVERYTHING about the idea of Super Fun Night, a show about three misfit friends (Rebel Wilson, Liza Lapira and Lauren Ash) trying to invent themselves a social life, but in execution, the show hasn't lived up to my expectations.
Super Fun Night has set up a rather mundane workplace love triangle, with hapless Kimmie (Wilson) harboring a crush on her clueless but kindly boss (Kevin Bishop), who's also the target of a sexy workplace shark (Kate Jenkinson).  By focusing primarily on this storyline early, Super Fun Night forfeits the opportunity to show us the girl-power-in-neutral aspirations of Kimmie, bookish Helen-Alice (Lapira) and ultimate tomboy Marika (Ash).  These provide the series' best laughs, but they've been relegated, thus far, to sidebars, like Norm and Cliff's offhand banter on Cheers.
Super Fun Girls:  Lapira, Ash & Wilson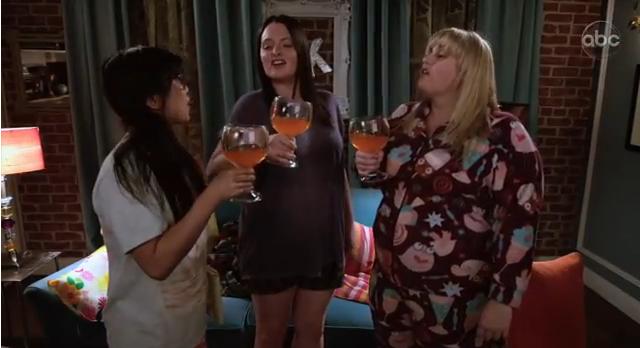 This is not to say that Super Fun Night is a lost cause – quite the opposite.  While Wilson's considerable talent is certainly no secret, Ash is an absolute riot as Marika, and Jenkinson sells what is otherwise a bit of a cookie-cutter role rather well.  Super Fun Night has also tried to maintain a good sense of fun, finding ways to add in musical numbers that are both entertaining and humorous.
I'll continue to stick with this show and hope that it mines its deep cast for better stories.  If the show just offers us Kimmie pining away for some clueless guy every week, then Super Fun will be neither.
YOU MAY HAVE HEARD The Blacklist referred to as a cross between Silence of The Lambs and Homeland, which is a bit unfair.  Silence swept the Oscars and Homeland swept the Emmys, and The Blacklist is unlikely to be nominated for anything.  If you reset your expectations, however, The Blacklist  is an interesting and entertaining show which borrows from the previously mentioned iconic titles to create something new.
The Blacklist opens with Raymond Reddington (James Spader), a former spy who is also one of the most wanted criminals in the world, walking into CIA headquarters and turning himself in.  He offers the CIA the chance to trackdown a myriad of the world's biggest bad guys (the so called "Blacklist" in question), with one big catch.  He will only work with Elizabeth Keen (Megan Boone), a rookie profiler with no field training.
Spader with Boone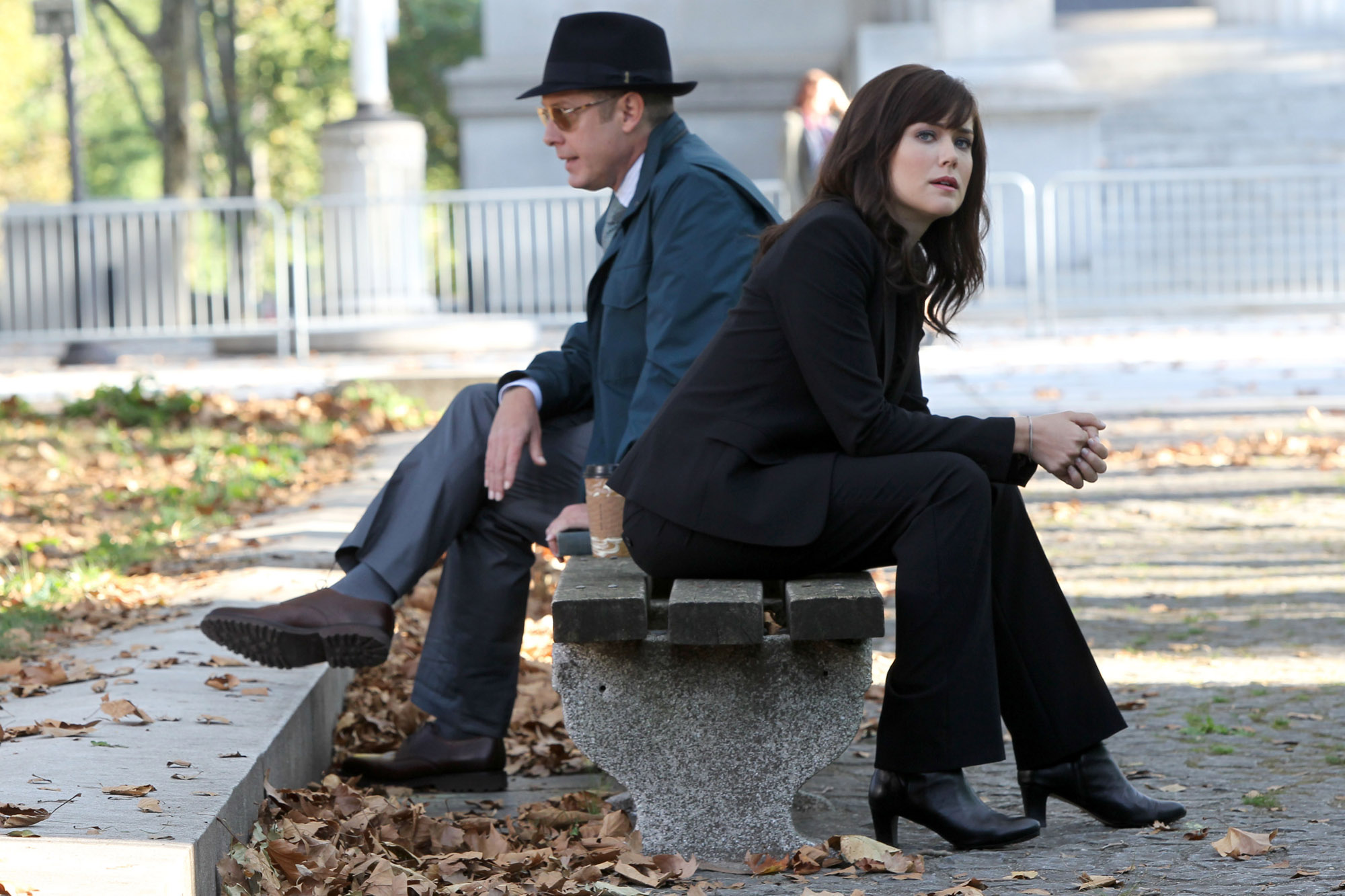 The comparisons to Silence (older male polite criminal manipulates idealistic young female law enforcement offer) are obvious.  Less so Homeland, as The Blacklist has opted for a more villain-of-the-week format, focusing its long story on the curious connection between Reddington and Keen (internet buzz says he's her dad) and the equally interesting story of whether Keen's husband (Ryan Eggold) is, in fact, some sort of closet terrorist or in fact an innocent victim of circumstance.
The show lives and dies on the relationship between Spader and Boone, and thus far it has worked pretty well.  Spader is mercurial and sharp, and Boone effectively resists lapsing into melodrama despite her character being handed a whole lot of it early on.
The Blacklist is able to hold attention and interest through the run time of each episode, and offers up some genuine puzzles to tantalize viewers to stick with it long term.  I think this show has found a good formula for success.
QUICK TAKES
So far this season, The Mindy Project wins the guest star MVP.  The show has already featured James Franco, Glenn Howerton and Kevin Smith, with plenty more surprise guests in store.  That's a testament both to the quality of The Mindy Project and, apparently, evidence that Hollywood loves Mindy Kaling just as much as I do.
Educational TV.  Things we learned from watching TV this week:  1)  Once you hit 50, you can't have too many friends who are doctors (The Late Show With David Letterman); 2) Cereal is like dog food for people (The Millers); 3) Screw the environment, use paper plates (Back In The Game).
Before I even had a chance to tell you how bad these shows were and not to watch them, NBC did it for me.  Welcome To The Family, an aimless comedy about white and hispanic inlaws who dislike each other for no apparent reason, and Ironside, the reboot of the classic '70s cop show, have both been canceled.  Good riddance.
Looking Ahead
The Graham Norton Show airs its season premiere on BBC America on October 19.
Crazy Sexy Cool:  The TLC Story airs on VH1 on October 21.
Awkward returns to MTV on October 22.
Ravenswood airs its series premiere on ABC Family on October 22.
Grimm airs its season premiere on NBC on October 25.
The Carrie Diaries returns to The CW on October 25.
Dracula airs its series premiere on NBC on October 25.
TV's a big place and I haven't been to all of it yet.  Got a favorite show you'd like me to comment on?  Post a comment below, contact me on twitter @RobLazlo or shoot me act an email:  [email protected].  I welcome your input!