In the truest test of sports fanhood, a Pittsburgh bar called Howler's Coyote Café announced today that the sale of Sam Adams, a Boston beer, will be banned during the Eastern Conference Finals.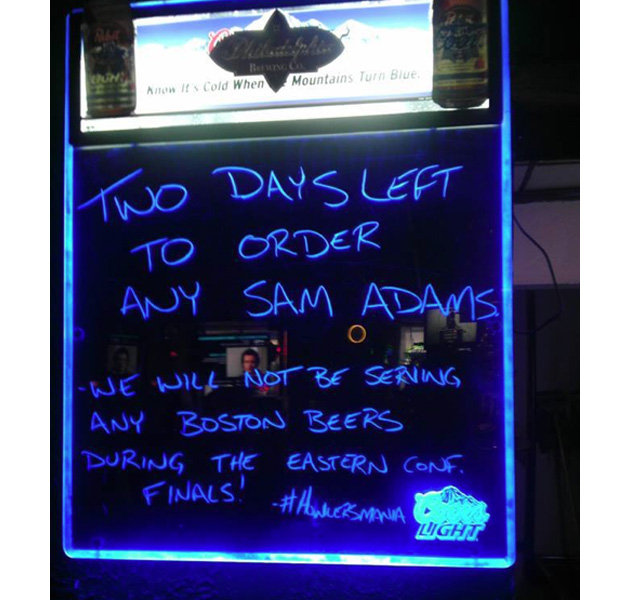 As great as this sports fan dedication is, it's also not the first time it's happened during the NHL playoffs.
Canadian restaurant chain Boston Pizza became both Vancouver Pizza and Montreal Pizza during series against the Canucks and Canadiens. In fact, during the 2010 Stanley Cup Final, a town called Boston Bar in British Columbia changed its name to Vancouver Bar during the series; and Tim Hortons would sell only "Vancouver Crème" doughnuts in the province.
The Eastern Conference finals gets started on Saturday night and with all playoff hockey, it's sure to be  a hell of a matchup.