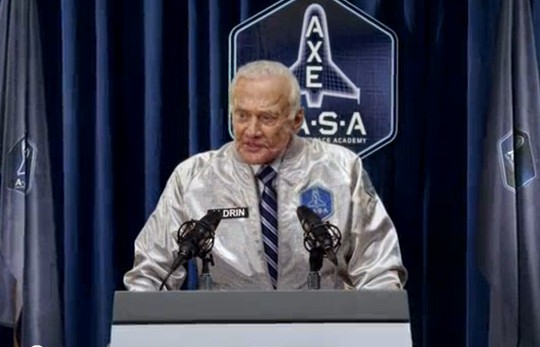 Remember the cologne you started wearing in middle school before you even knew what cologne was? Chances are, you were one of those guys who sprayed a gallon all over you in order to impress the ladies only to find out later on life that wearing a little goes a long way.
Flash forward to 2013 and you can still wear that same cologne but this time, Axe has grown up with you in order to offer their newest cologne, Axe Apollo along with a chance to really impress the ladies….by earning a trip into space.
In a new promotion that features Buzz Aldrin himself, Axe is looking for people to participate in real, legit space training mission that will take you into the sub-orbit in a real space ship.
For those who have always dreamed of going into space but never got the education to do so, this is a great new promotion by Axe to "leave this Earth as a man and come back as a hero".
Here's the promotional commercial that will air on television….
"Video Description Nothing beats an astronaut. Ever. So shower like a hero and pick up the all new AXE Apollo and AXE Deep Space shower gels in stores now! Plus, visit http://www.axeapollo.com" for your chance to go to space. Yes, real space! Leave a man. Come back a hero.
And here's the video with Buzz talking about the new initiative by Axe….