HIGHLIGHTS
FX may have a hit on their hands with The Americans, a smart, tense thriller of a show about a pair of Russian spies (Matthew Rhys, Keri Russell) posing as an average American family living in the Washington, D.C. suburbs circa 1980.
Hit the title/continue reading to read more. . .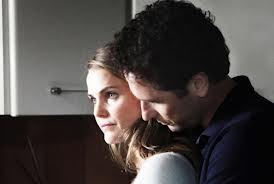 The Americans has a bit of a Homeland feel to it, dealing in the world of politics and subterfuge, but the twist on the show that makes it special is Phil & Elizabeth Jennings' (Rhys, Russell) cover identities as a married couple.  They have jobs and children.  Outwardly, they are the most perfectly average neighbors you could want.   This collision of worlds setting ramps up the tension of the show and gives the viewer dual modes of insight into the characters.
This show is suspenseful but patient, not eager to reveal all its secrets at once.  Almost immediately, The Americans sets a tone that challenges its audience to keep up while at the same time avoiding taking too many convenient 180s just to throw the audience an unnecessary curve ball.  Not everything here is a clever misdirection:  sometimes you see what's coming next, sometimes you don't.
The Americans also gets superior performances from a strong cast.  The push and pull chemistry between Matthew Rhys' conflicted Phil and the damaged rage of Keri Russell's Elizabeth fuels the tension, but Noah Emmerich is also a standout as the FBI agent who moves in next door, playing the character with the sort of reserved melancholy of a law enforcement veteran who has seen too many horrors to be shocked by them but is still sad to know they exist.  Russell, in particular, however, is particularly intense on this show and I can't help but draw one more Homeland comparison.  Claire Danes was a former Golden Globe winning actress for playing a complex high schooler in My So Called Life before returning to TV with a vengeance on Showtime's terrorist thriller.  Similarly, Russell won a Golden Globe for playing a complex college student on Felicity, and here she is tearing up the screen on The Americans.
Cover Story:  Rhys & Russell (with Holly Taylor and Keidrich Sellati)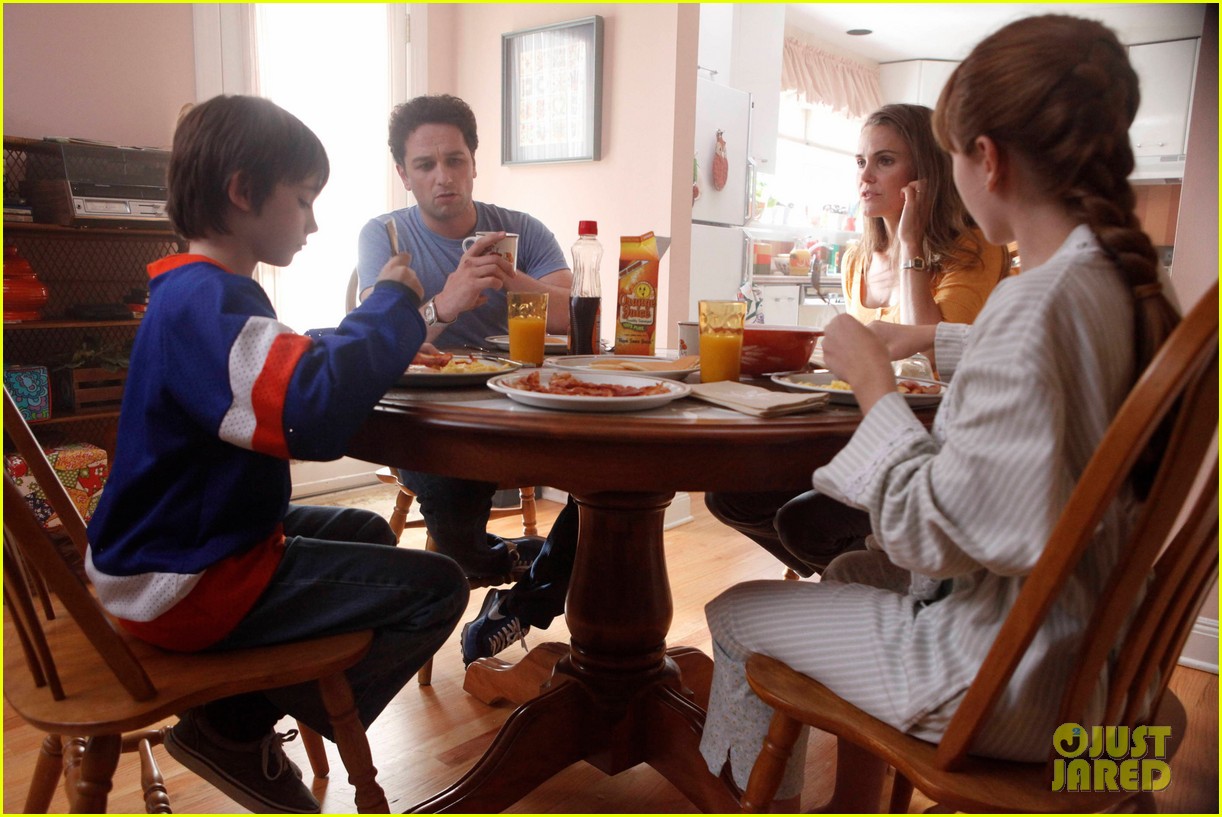 image source
Set in 1980, The Americans made nice use of its '80s soundtrack to create atmosphere and suspense (you will never hear Fleetwood Mac's Tusk quite the same way after watching this show).  There is also a refreshing absence of high tech computer equipment or cell phones:  this is back when spies really had to go out and spy to do their jobs, and the cloak and dagger sequences contrast nicely with the portrayal of life at home in the 1980s.
I have extremely high hopes that this show can grow into must watch weekly television.  It has everything going for it and is one of the best new shows of the season.
NBC's MIDSEASON replacement lineup may be proof that that 30 Rock storyline about Jack Donaghy purposely trying to ruin the network was based on a true story.  The latest crapfest rolled out by NBC is Do No Harm, a completely ridiculous split personality thriller that fails on almost every level.
Dr. Jason Cole (Steven Pasquale) is a brilliant neurosurgeon with a problem.  He has dissociative identity disorder and his alter is a real Mr. Hyde type named Ian Price.  Moreover, the switch occurs every evening at 8:25 and then switches back in the morning at exactly 8:25 (ridiculous, right?).   Cole doesn't remember what Price has done (Dude, where's my scalpel?), except in blurry flashbacks.  Conveniently, Price doesn't remember anything that happens when he's Cole either (Dude, where's my dead hooker?).
As a multiple personality study, this show is 1000 times inferior to United States of Tara.  As a mysterious second life thriller, it's inferior to Awake.  The characters here are two dimensional and the writing is shit.  Pasquale certainly tries his hardest but the best anyone can manage here is to have the scenes be so bad that they're funny.
With Deception, 1600 Penn and this poor entry, NBC has created one of the worst midseason rosters I've ever seen.  Remind me again why Community is still on hiatus? Seriously, I think someone's trying to sink this network on purpose.
QUICK TAKES
I am truly despondent that ABC's hilarious Don't Trust The B In Apt. 23 has been canceled.  This show was unique, funny and featured a top to bottom outstanding comedic ensemble.  What the hell are people watching that they're NOT watching shows like this?!
Educational TV.  Things we learned from watching TV this week:  1) Nobody out-stupids Mississippi (The Colbert Report); 2) "Best friend" isn't a person, it's a tier (The Mindy Project); 3) Bayonne, NJ is a pretty magical place (The Neighbors); 4) Careful!  The other 98% of 2% milk could be animal tranquilizer (Raising Hope).
It's official:  the seventh film in the Star Wars series (presumably the first film in the final trilogy) will be directed by J.J. Abrams.  There's no question Abrams has the sci-fi fantasy bona fides called for, but as the man who dared to reimagine the Star Trek universe, Abrams is perhaps uniquely qualified to take the reigns of a such a beloved franchise.
Finally, we all bid a fond farewell to 30 Rock this week, which aired its one hour series finale.  True to form, 30 Rock subreferenced a half a dozen moments from TV finales of the past and threw in plenty of signature character moments for its many memorable personnas.  This is a show we will all miss for its intelligence and humor and we can only hope Tina Fey doesn't enjoy movies so much that she doesn't back to television soon.
Looking Ahead
A series of exciting new commercials, periodically interrupted by Super Bowl XLVII, will air on CBS on February 3.
Still haven't seen The Walking Dead?  Catch up now on as AMC will air Season 1 in its entirety on February 3 (the marathon continues next week leading up to the midseason premiere).
How I Met Your Mother will air another "Robin Sparkles" episode on CBS on February 4.
Monday Mornings airs its series premiere on TNT on February 4.
'
The season 2 premiere of Smash airs on NBC on February 5.
Community returns to NBC (FINALLY!) on February 7.
Touch airs its season premiere on Fox on February 8.
The series premiere of The Job airs on CBS on February 8.
TV's a big place and I haven't been to all of it yet.  Got a favorite show you'd like me to comment on?  Post a comment below, contact me on twitter @RobLazlo. or shoot me an email:  [email protected].  I welcome your input!