HIGHLIGHTS
Farscape creator Rockne S. O'Bannon had a dud earlier this season with Cult, but not so his more recent effort, Defiance, Syfy Channel's epic, ambitious dual-platform show and MMORPG which recently debuted.
Hit the title/continue reading to read more. . .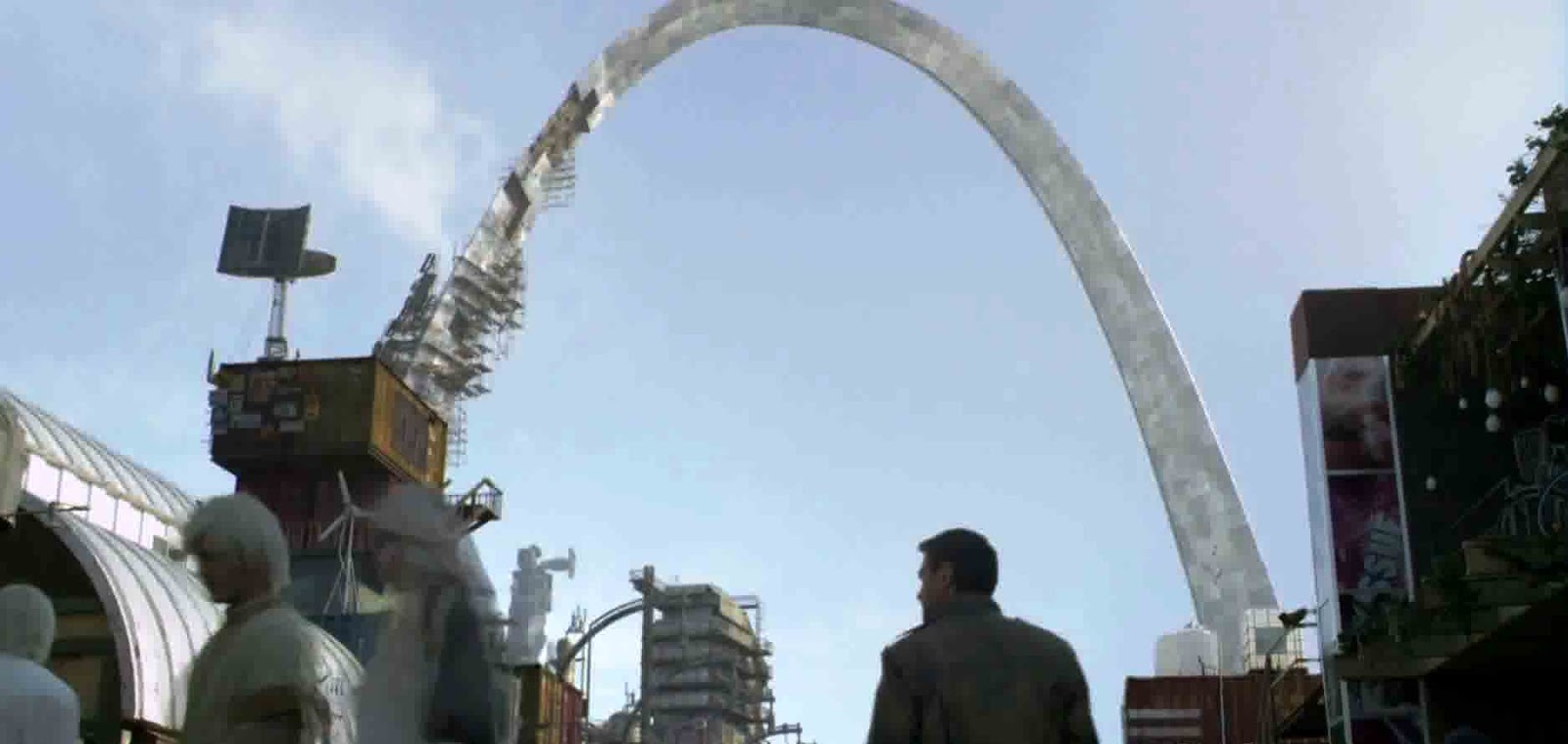 Channeling elements of Farscape, Firefly, Alien Nation & Babylon 5, Defiance is set in the near future, in the remains of a post-alien invasion St. Louis (renamed Defiance), where humans and a variety of alien races attempt to live together in peace on an earth that has been drastically modified by war and terraforming efforts. The atmosphere is frontiers-ish, and Defiance combines the low-tech adventure elements of a western with the more tech-y appeal of science fiction to create a great jumping off point for its stories.
Defiance is nothing if not ambitious, and its big multi-faceted story and huge ensemble cast are used to create an episodic epic. Simultaneously, the MMORPG takes place in a Defiance era San Francisco in real time. (Disclaimer: I have not played the game, so I can't vouch for how closely it tracks the show or how well it works as an online gaming experience).
Some early standouts in the cast are Trenna Keating as the no-nonsense alien Doc Yewll, Stephanie Leonidas as Irisa and, of course, the incomparable Julie Benz as embattled Mayor Amanda Rosewater. Grant Bowler is nominally the action hero, although I'd have had no complaints if O'Bannon had coaxed Ben Browder into working with him again to inject some needed fun into the role.
Alien Melting Pot: Trenna Keating and Stephanie Leonidas representing two of the alien races on Defiance.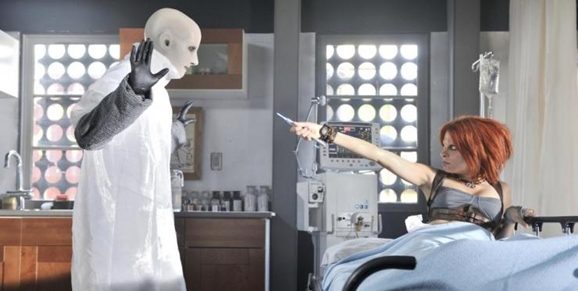 Defiance needs to be wary of over-emphasizing the action-elements of its plot, and needs to keep its story smartened-up and not dumbed-down. The potential audience of this show is most assuredly the Farscape and Firefly crowd and not fans of Transformers. If Defiance continues to aim high, it will achieve its lofty goals.
COULD HBO HAVE the funniest show on television in returning second-year sitcom Veep? They just might. The political black-comedy, from the creator of British standout The Thick Of It, revels in skewering the political process from every angle and scores literally dozens of laughs every episode.
It's remarkable to think that a political show where the lead character is the vice-president could succeed without actually tackling political issues or taking sides, but Veep does just that. You never actually learn which political party Selina Meyer (Julia Louis-Dreyfus) belongs to, and the humor, instead, focuses on the selfish, self-preservation instincts of all politicians and the cynical manner in which they completely disregard the public.
Julia Louis-Dreyfus in Veep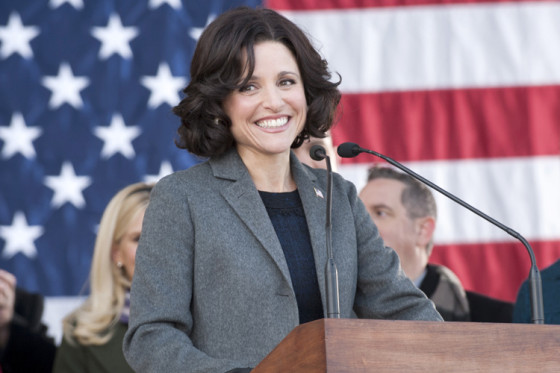 Veep features a talented comedic cast, but the star of the show is undoubtedly Louis-Dreyfus in what is far and away her edgiest TV role to date. Luckily for us, she clearly relishes being bad, and I suspect the actress, who has now won Emmys for three different shows (Seinfeld, The New Adventures of Old Christine & Veep…has anyone else ever done that?) is having a blast as the caustic and yet vulnerable Meyer. There's no question that the audience is having a blast as well.
QUICK TAKES
Game of Thrones is likely to just keep getting better week after week, but I have to say that the closing scene in this week's episode, where Dany (Emilia Clarke) frees her slave army and then calls them to march with her as free men, was complete goose-bump worthy. The sight of her casting the master's whip to the ground, panning out to show her leading her army forward flanked by three flying dragons was unforgettable.
Educational TV. Things we learned from watching TV this week: 1) Whiskey is the 11th most disgusting thing ever invented (Doctor Who); 2) Even if you're just pulling facts out of your ass, remember to credit your source with a footnote (The Daily Show); 3) There is no truth to the rumor that Crayola is renaming the white crayon "Republican" (The Colbert Report).
This week's best use of a celebrity in a commercial: Hugo Weaving reprising his role as Agent Smith from The Matrix to hawk GE. Creepy has never been so cool.
I know everyone watches Glee for the pop songs, but I'll sit through lots of slick pop covers just to hear a couple of classic show tunes get the Glee treatment. This week, Jane Lynch revealed her too-infrequently used musical talent on Little Girls from Annie, but the real showstopper was the classic At The Ballet from A Chorus Line, performed by Lea Michele, Chris Colfer, Sarah Jessica Parker and notably led by Naya Rivera in a rendition that was somewhere between tear-inducing and goosebump worthy. Well done, Glee.
Looking Ahead
The season finale of The Vikings airs on April 28 on The History Channel.
The season premiere of the final season of The Big C airs on Showtime on April 29.
The season finale of The Following airs on FOX on April 29.
The series premiere of Inside Amy Schumer airs on Comedy Central on April 30.
The season finale of The Americans airs on FX on May 1.
The series premiere of Family Tools airs on ABC on May 1.
The season finale of Parks and Recreation airs on NBC on May 2.
The series premiere of Zach Stone is Gonna Be Famous airs on MTV on May 2.
TV's a big place and I haven't been to all of it yet. Got a favorite show you'd like me to comment on? Post a comment below, contact me on twitter @RobLazlo. or shoot me an
email: [email protected]. I welcome your input!