It was a week for season finales, and we rank them for you, from thrilling cliffhangers to better luck next season.
Hit the title/continue reading to read more. . .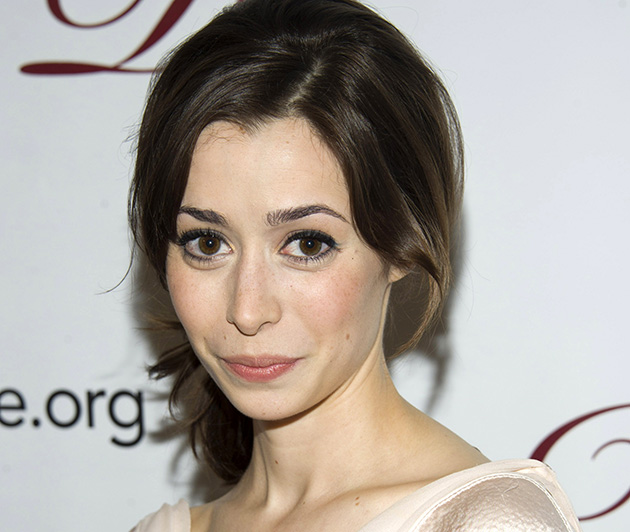 Elementary – it always helps to have a great performance from a guest star, and Game of Thrones' Natalie Dormer delivered an unforgettable one, like John Larroquette on The Practice great. The shocking twist at the end of the first hour of the double length finale hit us, and Holmes (Jonny Lee Miller), like a ton of bricks. This show has been just a little cooler and just a little smarter all season long, and this finale blew away the others this season without even looking back.
Miller and Dormer
How I Met Your Mother – any finale gets better when you add cool guest stars like Keegan Michael Key and Casey Wilson, who played an obnoxious couple who get on Barney (Neil Patrick Harris) and Robin's (Cobie Smulders) bad side. I also have to admit, I had thought that this show had already given away pretty much everything that happens by the end of next season, yet they managed a truly spine-tingling cliffhanger ending, giving us our first look at the "your mother" (Cristin Millioti) in the show title! We've seen the yellow umbrella before, but when the camera panned up and we got our first look at the girl Ted (Josh Radnor) has been searching for for eight years, you couldn't help but have goosebumps.
The Office – NBC ran a one hour retrospective before the finale to remind us why we love this show so much in the first place, then gave us a fitting send off to these beloved characters. So-so-season; great finale.
Arrow – The fledgling season of this superhero drama came to a close with a promised bang, and it was a big one. Several characters nearly bought it, and one surprisingly did. I'm pleased that the series didn't kill off Malcolm Merlyn (John Barrowman) – he's a great villain, and while season 2 will need a different nemesis to focus on, bringing back Malcolm every now and then will be a welcome sight.
Scandal – Who didn't see Quinn (Katie Lowes) turning very dark (OK, maybe not face covered in blood grinning like a psycho dark, but still…)? I like it. Harder to see was the David Rosen (Joshua Malina) redemption story arc. Like that too. The huge surprise reveal at the end of this episode about the real identity of Rowan (Joe Morton) was both a shocker and a great set up for next season, but have we PLEASE seen the end of the obsessive, somewhat nauseating relationship between Olivia and Fitz (Kerry Washington, Tony Goldwyn)? Are we supposed to be able to root for these two to be together? I can't.
The Mindy Project – we came oh so close to a Mindy/Danny (Mindy Kaling, Chris Messina) romantic moment, but then they pulled back at the last minute, as Mindy prepared to go off to Haiti. You can bet she'll be back. Mindy/Danny is the coupling everyone wants to see. . .eventually.
Once Upon A Time – good framing of the Peter Pan/shadow monster as the big bad villain for Season 3 plus some intriguing possibilities of locking all the main characters on a ship next season, but this show has still jumped the rails a bit, and I'm hoping the finale signifies a bit of a reset to the tone of Season 1.
Big Bang Theory – Poor Raj (Kunal Nayyar)! He lost his new girl (Kate Micucci), but on the plus side, he was able to talk to Penny (Kaley Cuoco) without being drunk. Breakthrough! Big Bang Theory elected to stay nice and even for its finale and not try a gimmicky big finish like last season (a wedding, Howard in Space!) but who could blame them. This show is on top of the world right now. They don't need some flashy finish.
Revenge – not exactly the cliffhanger Season 1 was, but the show needed to tie up as much of a very messy Season 2 as it could. Hopefully it will get back to its roots in season 3.
QUICK TAKES
Good news for fans of Neighbors and Community. Both shows have been renewed and will be back next season.
It's official: current SNL Weekend Update anchor Seth Meyers will take over NBC's Late Night once former SNL Weekend Update anchor and current Late Night host Jimmy Fallon takes over The Tonight Show. Meyers is a logical choice, although it remains to be seen how he'll fare in the stand-up and interview format.
Educational TV. Things we learned from watching TV this week: 1) When you pull the pin, you're supposed to throw the grenade away, not stick it up your own ass (Veep); 2) A person of color can still have white people problems (The Mindy Project); 3) Passing immigration reform legislation is another one of those jobs Americans don't want to do (The Colbert Report).
New parlor game courtesy of Mad Men. After listening to Ted (Kevin Rahm) explain how each brand of margarine was actually a Gilligan's Island character (Imperial is Mr. Howell, Blue Bonet is Mary Ann, etc.), it occurred to me that you could do this with almost any product and it would probably be pretty fun.
I'll bet you thought this week's Bates Motel was creepy, since it featured Norman (Freddie Highmore) dreaming about strangling ex-hook up Bradley (Nicola Peltz) and then waking up and masturbating because the dream was a turn on, but let's face it, someone probably should strangle Bradley. She's annoying.
Looking Ahead
The Goodwin Games airs its series premiere on FOX on May 20.
Bates Motel airs its season finale on A&E on May 20.
Mike & Molly airs its season finale on CBS on May 20.
Grimm airs its season finale on NBC on May 21.
Nashville airs its season finale on ABC on May 22.
Modern Family airs its season finale on ABC on May 22.
Save Me airs its series premiere on NBC on May 23.
Motive airs its series premiere on ABC on May 23.
TV's a big place and I haven't been to all of it yet. Got a favorite show you'd like me to comment on? Post a comment below, contact me on twitter @RobLazlo. or shoot me an email: [email protected]. I welcome your input!