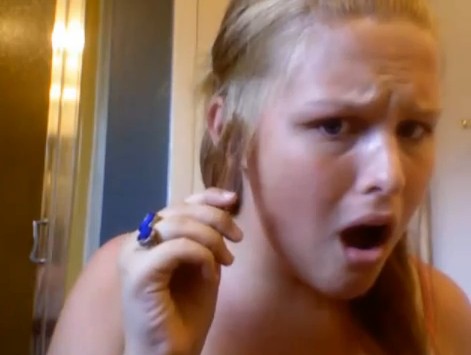 Most of us ladies have had that occasion where you set the curling iron a little too hot and once you hear the burning singe, you remove the curler immediately.
This poor girl had no singe.
While making an instructional YouTube video on how to curl your hair with a wand, Tori Locklear apparently set the curling iron too high on the thin section (almost baby hair) close to her face. After the 20 seconds or so on the wand, the entire section of hair burned off as if it was never attached in the first place.
After a couple minutes of processing what the heck just happened, she does manage to stay relatively calm. While that particular section of hair isn't the biggest deal as it's relatively coverable, I bet she sticks to flat irons for at least 6 months after this traumatizing experience.