Not sure I'd be kissing that statue so intently, Mr. Winston. Didn't anyone warn you about The Curse of the Heisman?
Will Jameis be the next Heisman winner to fall victim to the so-called Heisman Curse?
If he's able to steer clear of NCAAFB's most infamous plague, he'll be in increasingly-small company. These days it seems The Curse affects just about every Heisman winner.
Only a few of the recent winners have been able to escape it while most go on to lose their bowl game and, even worse, end up a total bust in the NFL.
Let's look at some facts:
Heisman winners are 2-6 in the BCS National Championship Game and 4-7 in bowl games
Just eight winners in the NFL Hall of Fame
Only two have been selected as "NFL Rookie of the Year"
According to Bleacher Report, only 53% of Heisman winners since 1961 have even played in a pro bowl.
Just 10 winners out of 45 were chosen as first round draft picks (only two ended up in the Hall of Fame)
So why do these Heisman winners almost always do poorly in the NFL?
Winning the holy grail of college football pretty much solidifies a high draft pick come April/May, resulting in a contract with more zeros at the end of it than most of us will ever see in real life.
And a player's first contract is critical – probably more-so than both the player and his family can fully understand at the time. Combine this with how short most NFL careers can be, it's easy to see how this first contractual move can be the difference between a comfortable retirement and selling used cars.
It's unfortunate but real that, even today, many NFL greats end up broke.
And, yes, recent Heisman winners Cam Newton and Sam Bradford are still very relevant in the NFL (minus Bradford's season-ending ACL tear), but let's not forget about Jason White, Chris Weinke, or Vince Young. Or Matt Leinart, who beat out a guy you might've heard of – Adrian Peterson.
And poor Tim Tebow… so much hype, so much promise. And let's hope RGIII can withstand his recent less-than-impressive season.
Perhaps the real question here is who does The Curse affect more: the Heisman winner or the NFL team that drafts him?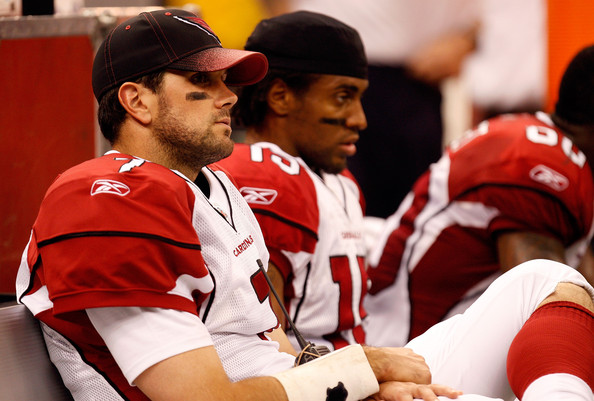 You might've also heard of Winston's predecessor, Johnny "Football" Manziel. Shortly after winning the Heisman, Johnny quickly became the NCAA's favorite bad boy when he tweeted a picture of himself celebrating A&M's Cotton Bowl victory by gambling at a local casino and popping champagne at a Dallas club.
A handful of similar antics continued throughout the offseason, ending with him accepting money for signing memorabilia.
Even though Winston is different from Manziel in that he had to deal with scandal before the Heisman voters turned in their ballots, he did tell reporters (before even stepping onto the college field, mind you) that "If I ever get Manziel disease, I want all of you to smack me in the head with your microphones."  Well, I'm not sure if an accused rape investigation is considered "Manziel disease," but I am sure I'd rather deal with the repercussions of underage gambling than the hours of depositions Mr. Winston sat through.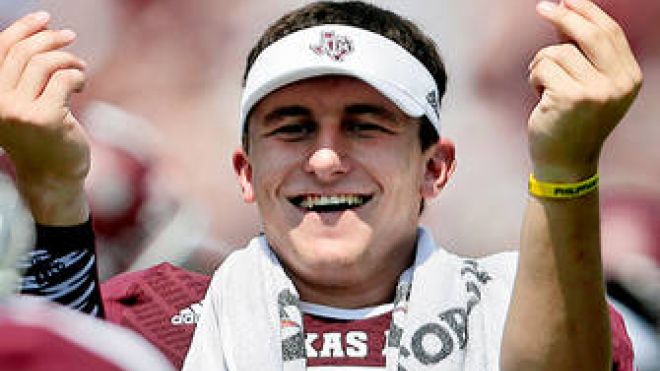 Analysts speculate that since Winston handled his off-field controversy well enough to still end up with a Heisman, his future can only be bright(er)… that the worst is behind him. Call me a cynic, but I can't help but wonder what other off-field exploits might plague his time at FSU and into the NFL. Once a scandal, always a scandal? Only time will tell. Let's just hope Famous Jameis doesn't let his ego get in the way of his performance on the field.
Either way, Alabama QB and Heisman runner-up A.J. McCarron should thank the Heisman voters for practically guaranteeing him a successful career in the NFL. Congrats, buddy. Now go toss the bow ties.
For the complete list of Heisman Winners, click here.