E3 is a week-long video games extravaganza. It is our Super Bowl, as it's the only time of year where developers, journalists, and gaming vendors are in the same location with news that sets the stage for years to come.
But what did companies like Microsoft, Sony and Nintendo have in store for us? What does it mean for the future?
Read on to see the biggest highlights from this year's E3…
STAR WARS BATTLEFRONT
EA held a predictably boring press conference going over sports games that haven't changed much over the years.
But their biggest sell was the beautifully designed Star Wars Battlefront.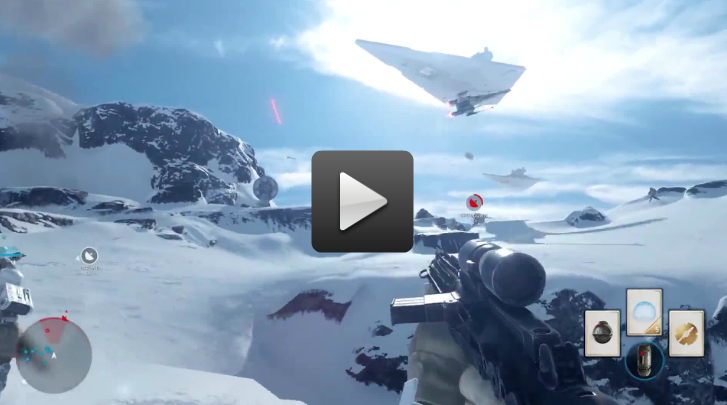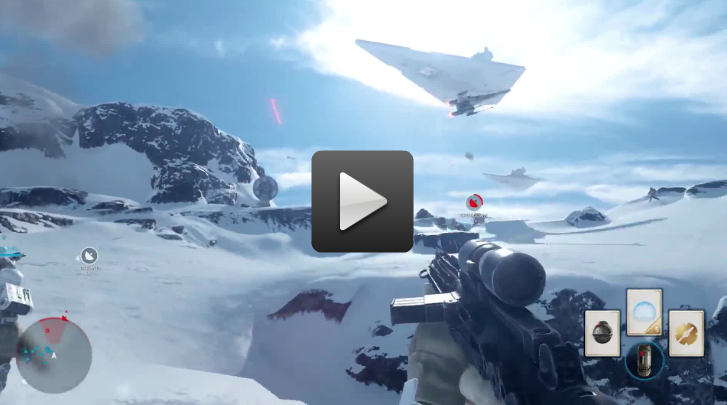 Microsoft Loves Gamers Again
Microsoft surprised a lot of folks with a near perfect press conference, a first for them in years.
They started off strong with a glimpse into Halo 5 gameplay and decided to drop the hammer by announcing backwards compatibility, which sent roars through the crowd.
After the roar of the crowd settled, they were brought back to life with views of exclusive games and crowd favorites like Fallout 4, Gigantic, Cuphead, Fable Legends and a fancy new controller. Even classic games like Battletoads (!!!) and Banjo Kazooie are making a comeback on the system.
The biggest update from Microsoft, however, deserves its own section…
VIRTUAL REALITY GAMING IS THE REAL DEAL
Unlike Playstation's Move and Microsoft's Kinect, it appears virtual reality gaming is here for the long haul as it has the biggest upside. While pricing or release dates haven't been announced for VR's like HoloLens, this is just a glimpse into what could be the future of gaming.
FEMALE HEROINES SUDDENLY LEGITIMIZED
Considering half of the gaming market is female, the big companies have started to take notice that women actually prefer their heroines to be both badass and dress appropriately for battling the bad guys (what a novel concept). Hell, even Ubisoft decided to apologize to female gamers by introducing a new lead character into the Assassins Creed franchise named Evie Frye.
Rise of Tombraider was one of the big names to be announced, followed by newbies in ReCor and Horizon: Zero Dawn who also center around a female protagonist.
We covered Horizon more in depth earlier in the week but below are looks at Tombraider and ReCore, both Xbox exclusives.
does tom clancy make bad games?
No. The answer to that is no.
Shooters may have been around for a while but their also the genre that has the brightest outlook.
Outside of the games with a main goal of forcing you to purchase map packs to gain a decent interaction, three games in particular received roaring reactions from the crowd.
While we're in the days of companies pouring all of their budgets into fluid online play, you have to respect a game that concentrates on the plotline above all else. Which is probably why these games all belong to famed author, Tom Clancy.
Below are trailers for The Division, Ghost Recon and Rainbow Six Siege.
WTF is Nintendo Doing?
I really have no idea.
Wii U sales are abysmal and fans hoping  to become persuaded by a strong showing of Nintendo games were left in the dark, grasping onto a morsel of Star Fox.
By the way, I really hate that Nintendo doesn't participate live at E3 anymore. Instead of having presenters on stage in front of a live audience (like Sony, Microsoft, Ubisoft, EA and more), Nintendo airs a prerecorded video.
I'm assuming that's to avoid the embarrassment of getting booed off stage because that's what they deserved after showing a puppet video without an HD Zelda and a half-assed Metroid attempt.
The only thing Nintendo did do right was the announcement of Mario Maker — the ability to create your own Mario levels,  Yoshi's Wooley World — which looks like a cousin to SNES' Yoshi's Island and Hyrule Warriors redesigned for the Wii U.
Are these two games enough to make me purchase a Wii U or DS?
No.
Xenoblade was another game that sounded decent but I wouldn't know because I'm not paying to buy a console for two games. No matter how many amiibos you put in front of me.
I say all of this out of love. Love and hate for what has happened to once-powerhouse Nintendo, and I still have faith that they'll find their footing, perhaps with a new console. But until they can supply the games, I can't justify a Nintendo purchase.
Here's the trailer that encompasses the next two years for Nintendo. Sigh.
SONY WINS E3 (AGAIN)
As in years past, Sony knows where its bread is buttered, with the gamers. They put their focus on securing great games exclusive from other platforms.
Besides one of my all time favorites in Uncharted, Sony isn't scared to take a change on games that allow your imagination to run wild.
Take for example No Man's Land, a massive universe filled with stars, planets, and everything else you'd imagine is in bits and pieces of space. You can point your ship to anywhere you want, pick a planet, land on it and explore it.
Think about that for a minute. ANY STAR. ANY PLANET. In an entire universe! Think of how much imagination, detail, hours of coding that's involved in a project that massive. It's astounding.
But those weren't the only games Sony announced…
WHAT THE FANS WANT, THE FANS GET
Not me in particular, but a good majority of gamers have been desperate to get their hands on new information about The Last Guardian, Shenmue and a Final Fantasy VII remake.
Well, Sony f*cking delivered on each one of those. One would have been fantastic. But all three?
*tips hat and buys you a shot*
The Last Guardian first debuted in 2009 to much fan fare, But little was heard of the game until now.
Shenmue was a Sega Dreamcast classic revealed as a remake at this year's E3 but needed additional funds to get development going. The request went fulfilled in record-breaking fashion even causing Kickstarter's website to go down temporarily.
Last but not least, we have Final Fantasy VII which changed the way role-playing games were made when it debuted on Playstation in 1997. A remake was teased back in 2005 on the shiny new PS3 but 10 years later, we have a trailer.
Wait no more to check out the trailers for each: