The drama for the NBA playoffs was just getting good; the Trailblazers winning over Houston and putting them in the series lead, the inter-state matchup of the Mavericks vs. the Spurs to determine who the real Texas NBA team, and OKC/Memphis on a rematch of last years playoff game.
Even with all the on-the-court action, the off-the-court drama escalated when when TMZ reported last weekend Los Angeles Clippers owner, Donald Sterling, said numerous racist remarks in a conversation recorded by his girlfriend/mistress, Vanessa Stiviano.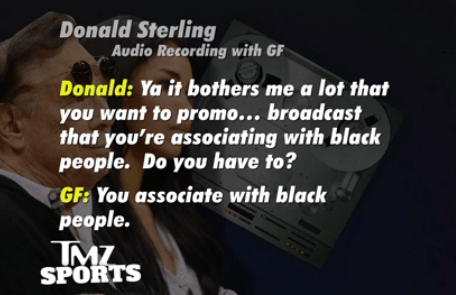 V: I don't understand, I don't see your views. I wasn't raised the way you were raised.
DS: Well then, if you don't feel—don't come to my games. Don't bring black people, and don't come.
V: Do you know that you have a whole team that's black, that plays for you?
DS: You just, do I know? I support them and give them food, and clothes, and cars, and houses. Who gives it to them? Does someone else give it to them? Do I know that I have—Who makes the game? Do I make the game, or do they make the game? Is there 30 owners, that created the league?
Considering those comments, it's a little strange to find out that Donald Sterling has given back to non-profit organizations that benefit the Latino and African- American communities in Los Angeles. Because of this (presumably), it was planned for Donald Sterling to receive a Lifetime achievement award from the NCCAP on May 15th.
Obviously, that's not happening anymore.
But this isn't the first time Sterling was accused of being a racist.
Back in 2008-2009, there was the Elgin Baylor lawsuit against Sterling for "wrongful termination". Back in 2003, another lawsuit was put against him by the Department of Justice for refusing to rent out his apartment complex to African-Americans and families with children.
For years, most of the sports world knew that Sterling was a racist; it just didn't make for much of a headline. Charles Barkley pointed out that this may have happened because Sterling is in a high enough position where he can control the people around him, their jobs, and the messages they're allowed to convey.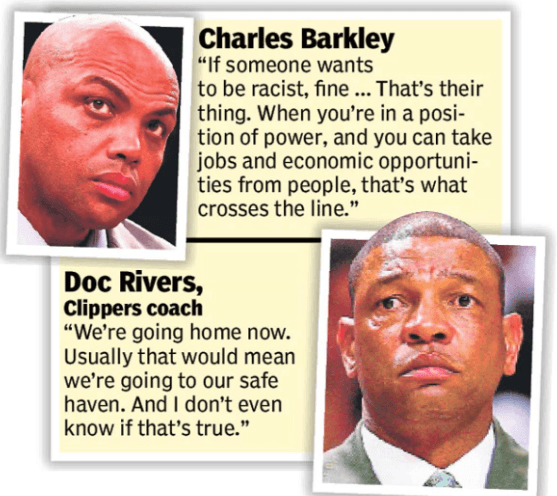 This was clearly unacceptable for this to go unnoticed and new NBA Commissioner, Adam Silver, needed to take action. And man, did he drop the hammer.
Silver banned Sterling from being involved with the NBA, in any capacity; everything from making personnel decisions to attending games, Sterling will have no legal footing or power.
Silver also fined Sterling $2.5 million, the maximum allowed by NBA rules. Though Sterling will sue, Silver is attempting to force Sterling to sell the Los Angeles Clippers, as soon as he gets all of the votes needed from other NBA owners.
Everyone knew that Sterling was going to get punished, but no one expected Silver to completely ban Sterling.
The Mayor of Sacramento, Kevin Johnson, said in a press conference held after Silver's announcement,  "On this day, Adam Silver is not only the owners' commissioner, he is also the players' commissioner, and we're proud to call him our commissioner."
Who should be the next owner for the Clippers?
In my opinion, Adam Silver should hand the team over to Magic Johnson.
Johnson already owns the LA Dodgers, would be fitting for the position, and rumor is, he's attempted to buy the LA Lakers for a long time. Johnson would be able to change the Clippers around from this drama just like he changed the Dodgers around.
But what of Sterling's mistress? Was she not in the wrong as well?
Why would someone record a love one or significant other saying such cruel things?
The obvious reason? Money.
Her full name is Vanessa Stiviano and while there isn't much information out there on her, except that she likes to wear visors now to "block the attention", and she's of mixed origin being half African American and half Mexican.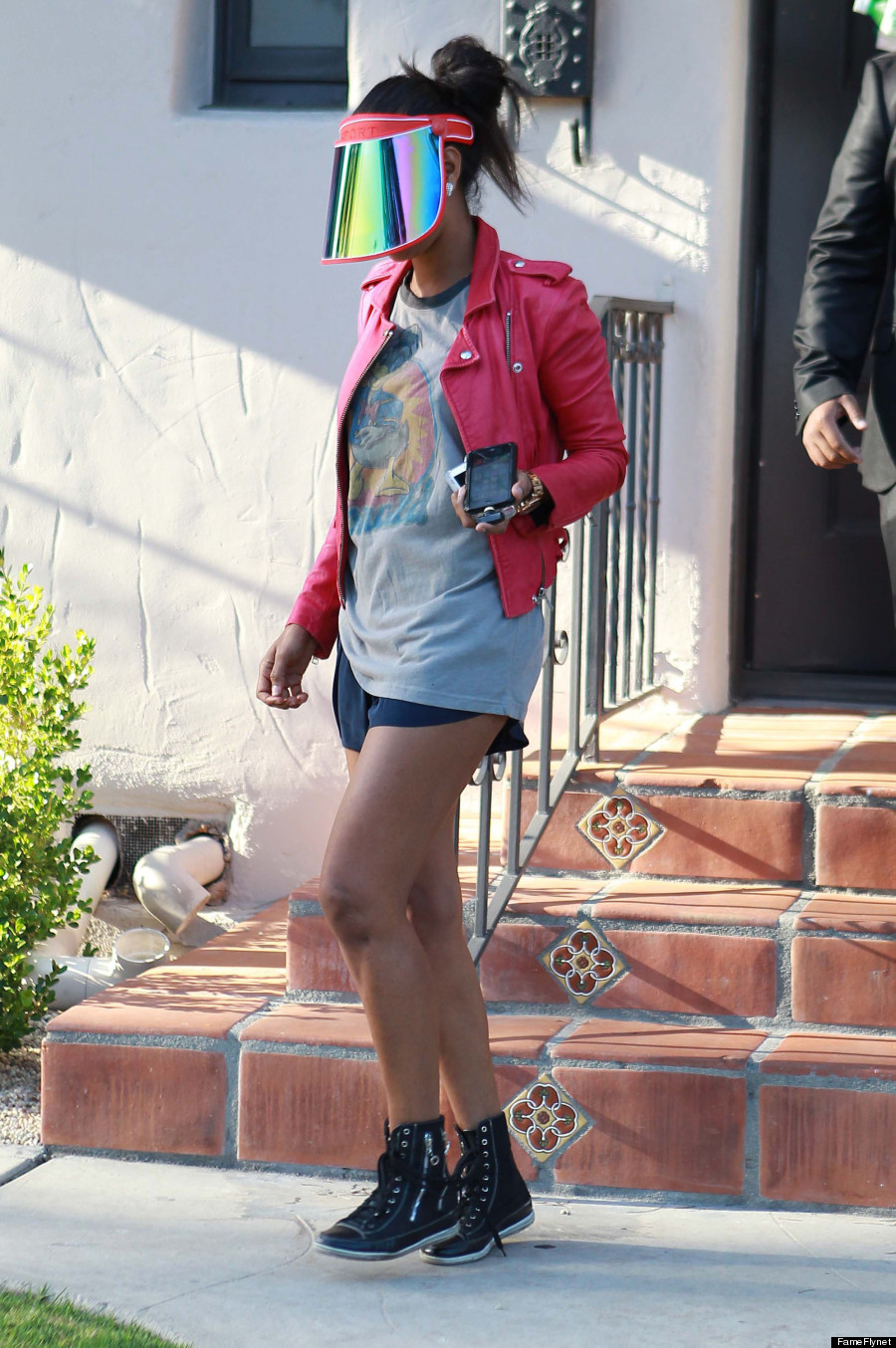 Besides being Donald Sterling's mistress for some four years, she has claimed she wasn't the one to leak the tapes.
But if that's the case, why was she heard baiting him into the questioning and why was it recorded in the first place?
Perhaps it has to do with Stiviano being sued by Sterling's wife,  Rochelle.
In the lawsuit, Sterling's wife, Rochelle, asked for the value of the items that Donald Sterling gave Stiviano over the past few years. Of which includes a duplex, a Ferrari, two Bentleys and a Range Rover.
Another thing that stuck out was the fact that in some of Stiviano's pictures on Instagram, she hashtags Random House and other publishing companies.  Not super alarming, but hints at Stiviano having other aspirations other than being a girlfriend to someone who is 50 years older than her.
Many of you may agree Stiviano is a gold-digger and nothing more, and this is all a ploy to gain exposure for herself.
So what now?
So much of this story is wrong.  It's dripping with  betrayal, deception, and controversy; perfect ingredients for a Lifetime movie and TV soap opera.
It's not fair to the Clippers players or fans, especially with the playoffs going on right now. The players will have to lean on each other, as they have been, in the midst of drama they had nothing to do with.
But even with sports, the most important aspect that should be stressed is the Donald Sterling story opened our eyes that racism still very much exists and needs to be addressed quickly and firmly.