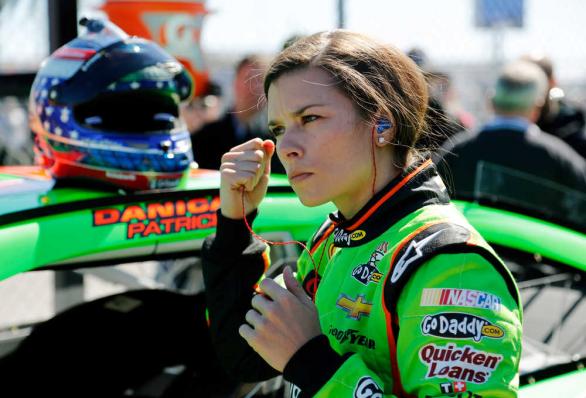 Danica Patrick did something today that no other woman has ever done. She beat out 42 male drivers to win the starting position at the Superbowl of Nascar, the Daytona 500.
Now while this doesn't guarantee a win at the biggest race of the year, it does however put her in the best possible spot to win with the consistently fastest car that has been running on the track all weekend long.
After her less than stellar appearance last year at the 500, the pole win will certainly give her confidence but it will be up to her to keep that confidence and use it to her advantage to make up for the lack of experience that plenty of other drivers will have. And will also try to exploit her inexperience.
As a woman, I couldn't imagine how awesome it must feel to to look every single one of those guys in the eye and prove "I deserve to be here and I want to win". Today she wasn't just the best girl on the track. She was the best driver on the track.
As you can imagine, this is going to be a huge story leading up to the race Sunday, here are some videos with additional insight as to what to expect…