Lebron James was well on his way to earning his first, and should be unanimous, 4th MVP title. But one writer, who also dabbles in TV, saw the opportunity to gain a little national recognition for NOT voting for James. And for Dan Le Batard, it's all working according to plan.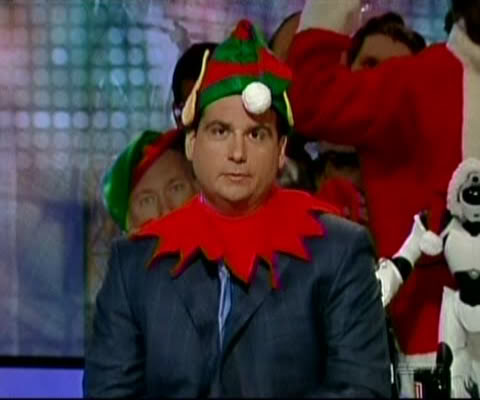 Le Batard is a writer for the Miami Herald and was a sometimes Pardon the Interruption host on ESPN before landing his sometimes-entertaining Le Batard show co-hosting alongside his father, who is the most enjoyable on the program.
The show is ok at best but Le Batard has the personality of a Skip Bayless in training. So it's certainly not to shock to some that he would pull a stunt as to purposely not vote for Lebron to gain national attention.
But for the people out there who didn't know his name until now, as proven by the enormous amount of tweets Le Batard was receiving Sunday, he started to re-tweet them all to create his own buzz around his own vote, further stirring the "OH MY GOD. HE DIDN'T VOTE FOR LEBRON" pot.
Pretty smart. If an eye-rolling fact is considered a compliment.
To cap it off, Le Batard started to receive a slew of requests for show appearances from the likes of  Colin Cowherd, Doug Gottlieb and even Dan Patrick looking to ride the coattails of an obvious publicity stunt.
They say all publicity is good publicity but I can't help but think……dance puppets. Dance.