As Season 4 of Boardwalk Empire churns towards its conclusion, the show has proven once again that it knows how to keep its wide focus, reviving some storylines, letting others go, and setting up more drama for the future.
If you were a big fan of Kelly MacDonald (I was), you'll be dismayed to find that she is now virtually absent from the action, as Margaret and Nucky (Steve Buscemi) are completely in the past.  If, however, you're also a big fan of Michael Kenneth Williams (who isn't?!), you'll be pleased that Chalky White is a central character in Season 4.  Unlike last season's villain, Gyp Rosetti (Emmy winner Bobby Cannavale), who was directly in conflict with Nucky, Season 4 presents the Machiavellian Dr. Narcisse (Jeffrey Wright), who insidiously baits and undermines Chalky, thus posing an indirect threat that Nucky must deal with.
Playing out simultaneously with the Atlantic City storyline is a welcome enhancement of the Chicago storyline, tracing Van Alden (Michael Shannon), who is caught between the dismissive Dean O'Banion (Arron Shiver), the volatile Al Capone (Stephen Graham) and his ambitious common law wife (Christiane Seidel).  When Van Alden finally releases two seasons worth of repressed intensity, his seething admission ("I used to believe in God, but now I don't believe in anything") was truly chilling.  Michael Shannon might be the most underrated actor in the world, but clearly the writers at Boardwalk Empire know just how good he is.
Is Nelson Van Alden actually the most dangerous character on Boardwalk Empire?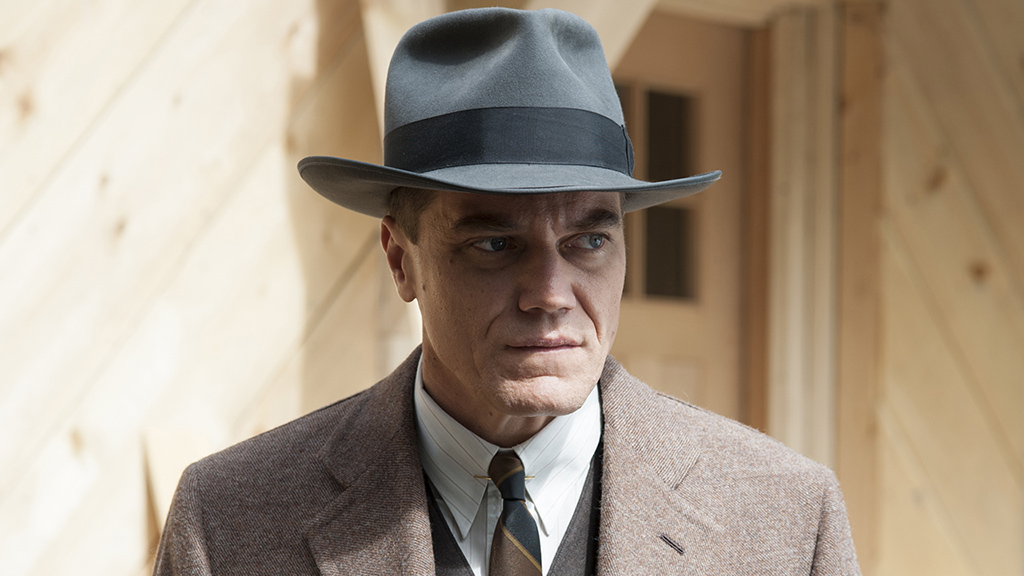 Boardwalk Empire also continues to excel at making its ancillary storylines just as riveting as its primary ones.  Season 4 has given us short glimpses at Richard Harrow (Jack Huston) and his family before bringing him back to Atlantic City and setting up an expanded role for the finale.  Similarly, we've gotten a much more personal look at Arnold Rothstein (Michael Stuhlbarg) this season, and he is as compelling as any of the main characters.
While not quite as homicidal as The Walking Dead, Boardwalk Empire has also never lost its nerve in terms of killing off significant characters.  Two of them have gone by the wayside so far this season, and expect more as the season draws to a head.
In many ways, Boardwalk Empire is similar to HBO's grand scale fantasy drama Game Of Thrones.  It transports you to another time and place, introduces a grand cast of characters who are not necessarily all connected, and drives action forward in multiple locales, again without necessarily revealing the threads of connection to the audience.  It's probably why both shows are among the most addictive viewing available on TV.
NBC JUST PICKED UP Sean Saves The World for five additional episodes, despite the fact that the first-season sitcom has been struggling to find an audience.  While this is not my favorite new show of the season, I'm glad to see a promising show get a chance instead of the axe when it fails to emerge as a runaway hit after half a dozen airings.
Sean Saves the World was billed as the return of Sean Hayes (Will and Grace) to sitcom TV.  It is, of course, but fans expecting to see a reprise of over the top Jack McFarland should have known better.  That type of characters is cliche now, and Hayes' new vehicle which is part family comedy and part workplace sitcom, sees him splitting time as well.  In the family oriented scenes Hayes is playing for the laughs, but much of the workplace action has him as the straight man setting up the jokes.  This dynamic works.  Echo Kellum gets laughs with a deadpan delivery while Thomas Lennon finds an original take on the angry boss that is truly hilarious.
Sean Saves the World also brings back sitcom vet Linda Lavin (remember Alice?!) as Sean's oversharing mother.  Lavin is both a true scene stealer and provides the best set ups for Hayes' neurotic blend of fast talking, slapstick and camp.
Welcome Back:  Sean Hayes & Linda Lavin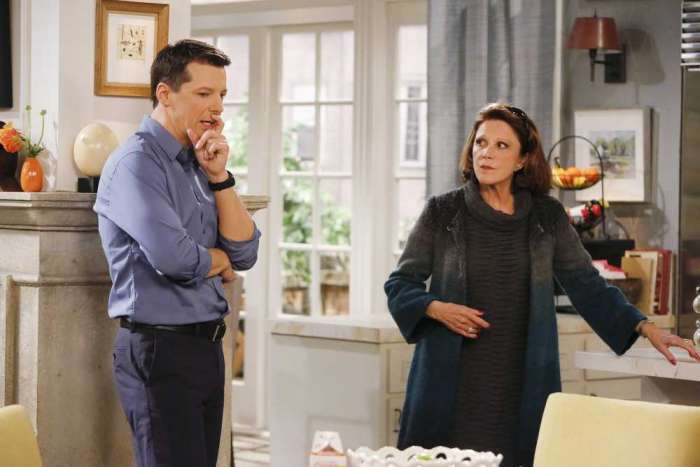 Where Sean Saves The World has fallen short thus far is with its willingness to dip into the sitcom cliche box for its episodic stories.   Given the fact that the dialogue is not stiff or poorly written, I'm confident that if the show is given enough time to grow, the writers will come up with some more original material.  At the very least, someone needs to find an excuse to have Megan Hilty sing at least once every three episodes.  You don't leave talent like that on the bench.
SOME SHOWS SEEM to paint themselves into a corner right out of the gate.  The Ashley Judd vehicle Missing seemed to have been born with an expiration date (once she finds her son, he's no longer Missing).  Similarly, Hostages is a drama born with a ticking clock.
Dr. Ellen Sanders (Toni Collette) is a highly respected surgeon who's been chosen to operate on the President as part of a political statement about the quality of the private health care system in America.  But just before the procedure, she and her family are taken hostage by rogue FBI agent Duncan Carlisle (Dylan McDermott) who tells her she must kill the President during the surgery or her family dies.
The set up provides for plenty of tension, and Hostages skillfully works a slow reveal on the characters' back stories that show us how and why we've gotten to the point where the action gets underway.  But just how long can Ellen and her family stay holed up?  By the show's chronometer, the President's surgery has been rescheduled to occur in 8 days, and using 24 style storytelling, Hostages works its story in close to real time.  But the 8 days is gonna be up sooner or later.  Then what?
Collette & McDermott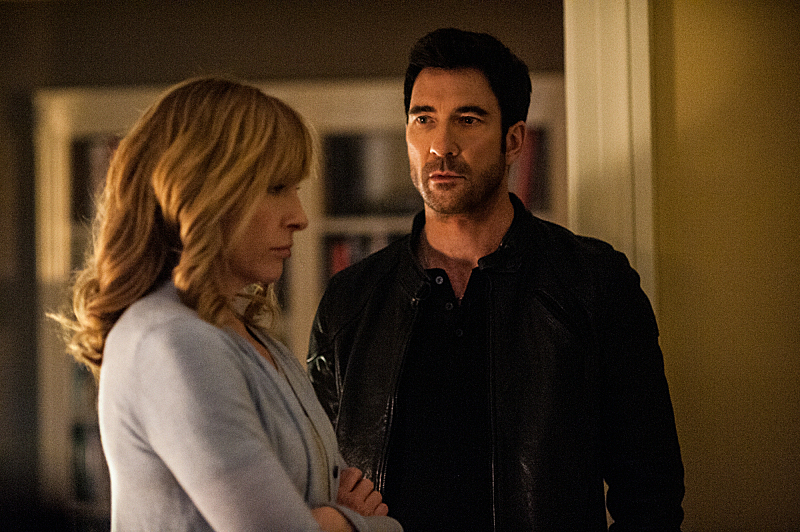 Hostages does manage to build intrigue by presenting an increasingly complex back story, and the hostage-takers are not necessarily the bad guys, but with the action crammed into a short space and time, some of the side stories feel a bit strained, as the show seems to reach for ways to provide action or drama while the main story ticks towards its conclusion.
I imagine Hostages will have to find a way to present a plausible continuing story that moves past the Sanders home if it is to survive long term.  So far, there's been little by way of reveals to tell us what.  That's a welcome change from the premiere, which I enjoyed but which also lacked drama because I had seen literally every single set up just by watching NBC's previews.
In the end, this show makes for an enjoyable hour on the strength of Collette & McDermott's on-screen presence and because the mystery behind the planned assassination is truly intriguing.  As I've said, I don't know where the show goes from there, but I'll stick around long enough to find out.
QUICK TAKES
Note to Glee:  what's with the continuing fascination behind it's high-school age characters getting into relationships with adult teachers?  This season's tryst between Sam (Chord Overstreet) and Nurse Penny (Phoebe Strole) is only the latest.  Do they think it's less cringe-worthy because it's a male student and a female teacher?  It's not.  Please, Ryan Murphy, leave the creepy stuff for American Horror Story.
Educational TV.  Things we learned from watching TV this week: 1) An RV is a terrible little house you can drive and bring your poop with you (American Dad); 2) The Capital Garden is watered by the Hose of Representatives (Late Show With David Letterman);  3) After inventing the black hero in Othello, Shakespeare perfected it in Shafte (Key & Peele).
If The Voice is as pure a vocal competition as an athletic event at the Olympics, then surely The X Factor is its professional wrestling counterpart.  The show once again offered a contrived "surprise" extra contestant brought back into the competition, then suffered a voting glitch that required all the contestants to sing over again.  Of course, on The X Factor, you get the sense that it doesn't necessarily matter who sings what or how, since style is valued over substance and the judging is very nearly scripted.  To be fair, there are some genuinely terrific acts on The X Factor this year.  Let's just hope they have enough style to get to the finish line.
Looking Ahead
The Brittania Awards air on BBC America on November 10.
Kate Micucci reprises her role as Lucy on The Big Bang Theory on CBS on November 14.
The series premiere of Ground Floor airs on TBS on November 14.
A special double episode of Parks & Recreation airs on NBC on November 14.
Raising Hope returns to Fox on November 15.
TV's a big place and I haven't been to all of it yet.  Got a favorite show you'd like me to comment on?  Post a comment below, contact me on twitter @RobLazlo. or shoot me an email:  [email protected].  I welcome your input!